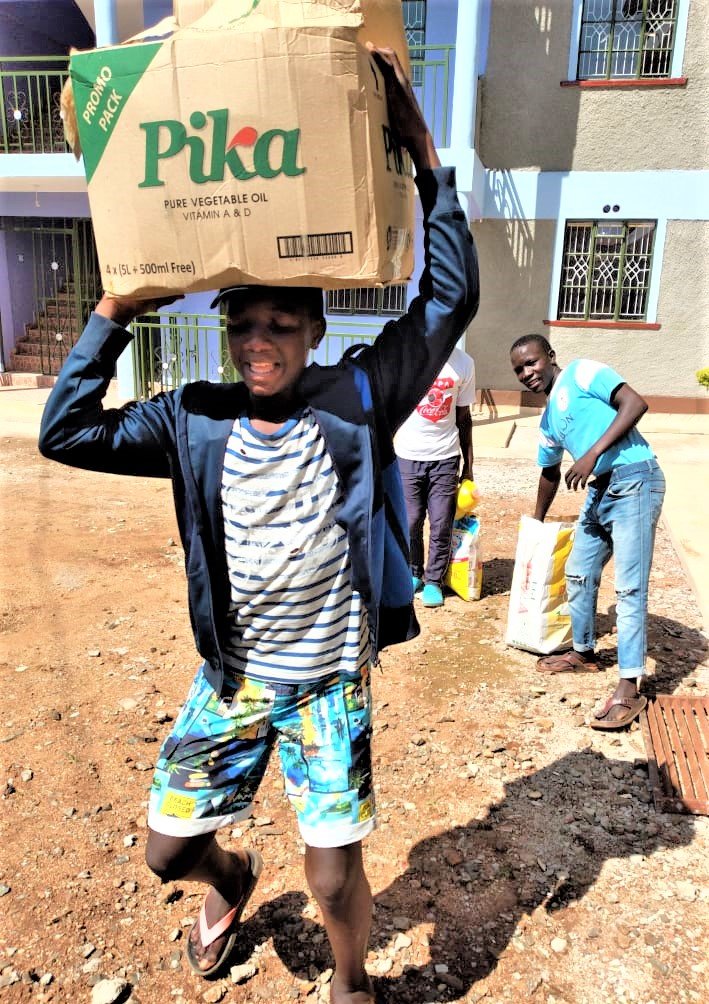 Life has certainly changed for all of us in the last few months with the corona virus spreading across the world. This pandemic may have changed how we go about living our daily lives, but it has not changed the needs that still exist around the world.
Thanks to you and your generous support to Olalo of Hope-Kenya, plus an amazing micro-grant we received from GlobalGiving, we are still supporting the students in our education sponsorship program…just in a little different way.
When schools in Kenya closed their doors and sent students home to their families, kids lost 2 or 3 meals a day that the schools provided.
Families already struggling to survive now added another mouth to feed and increased the hardships on the entire family.
Thanks to your continued support, we purchased and delivered food to your students' families to offset those lost meals and ensure students and families were able to eat. Some students even came by the office to pick up the food before we had the chance to deliver to all of them.
We are so grateful for you! Your dedication to our Education program has expanded in this new direction and now helps ensure students and families have food in their homes during this difficult time. Three food deliveries to each family has taken place so far today.
We do not know how long this situation will continue, but at least we know our students will have access to food and be ready to head back to school once the doors reopen!
Thank you for all your support.
Merry
Olalo of Hope-Kenya