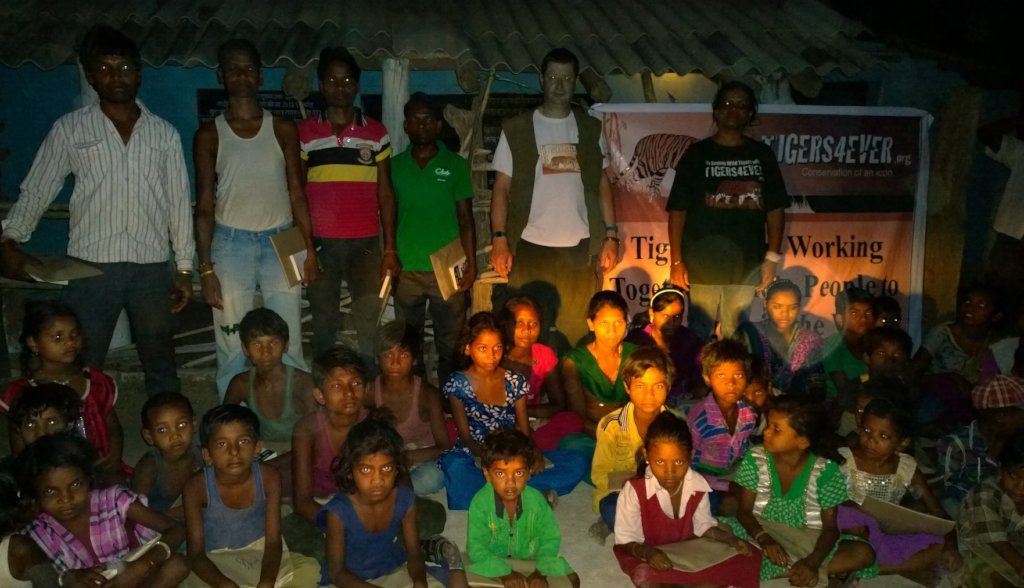 In June this year, we didn't know when the schools around Bandhavgarh National Park would start to reopen. India was still in the grip of the Delta variant of COVID19 and there seemed no possibility of reopening the schools, which had remained closed since March 2020, in the near future. Three months on and there is a small light at the end of this long tunnel. Just last week, we received news that India was beginning to re-open its schools for the year 9 and above students. These students are in the age group where their parents must pay school fees for them to continue their education; and the children are in the age group where India has rolled out its vaccination programme. Success will be monitored and the remaining younger children will have a phased return to school subject to appropriate distancing measures and other COVID safe protocols being in place. We don't know at this point when the phased returns will complete, but the schools reopening will bring new hope for Bandhavgarh's children: Those desperate to see their friends, those who haven't been fortunate enough to have remote schooling, and those desperate to get the qualifications they need to follow the career of their dreams.
Long Term Impact and Your Amazing Support
We still worry about the long term impacts of no schooling for more than 18 months for Bandhavgarh's poorest children, some of whom will now be too old to return to school for free education so will not return unless their parents can afford their school fees. These children will most likely need scholarships to fund their education, but the funds are simply not there. We will work hard with our Indian based education partners, GTCS, to try to restart the pop-up schools in the most remote villages as soon as COVID restrictions allow. Thankfully, due to your amazing support and donations we will be able to provide education packs to support the learning of at least 125 children with education packs via the pop-up schools, but there will be thousands of other children also needing assistance with basic writing materials and books who we won't be able to help until we raise more funds. We anticipate that the impact of lost schooling together with the economic effects of COVID19 will be felt by the forest and its wild tigers for many years to come.
Our experience has shown us over the last 11 years, that without education, the prospects for the poorest children will be limited to picking tendu leaves, mahua flowers, amla fruit, etc., from the forest to sell; and to clearing forest habitat to create land for crops. The children from the poorest families had no access to online learning facilities, as they live simple lives without electricity or access to technology.
Help is Still Needed….
Throughout the pandemic, your support for our work has been amazing. We definitely couldn't have kept wild tigers safe without your help. Now, as the latest wave of infection seems to be under control, India's people will try to rebuild their former lives, and we hope that we can help to provide a brighter future for some of the poorest children around Bandhavgarh. If you'd like to be involved in supporting the education of the poorest rural children in Bandhavgarh, you can make a huge difference by starting a new monthly recurring donation from just £5 (US$8) per month, which will ensure that we can offer educational resources for at least 15 children: https://www.globalgiving.org/projects/education-saves-tigers/?show=recurring.
In Bandhavgarh, many people have faced the biggest challenges of their lives with no work and the schools having been closed since 25 March 2020. For the thousands of young children with no access to schooling at all, there is the question as to whether they will ever return to education. These children without computers or mobile phones, without electricity in their homes, are the children which Tigers4Ever has always tried to help. By giving these children books and basic writing materials we give them hope, we give them a chance to go to school which otherwise they may not have.
If We Could Make a Difference We Would
We want to ensure that the poorest children get a chance to complete their education too. We're still hoping to fund scholarships at a new school in Bandhavgarh, when this reopens. In the meantime, we need your help so we can provide education packs to enable children to return to the state schools when their chances arrive.
The sense of despair and uncertainty which has been brought about by COVID19 has to end sometime, hopefully soon. So it would be truly amazing if out of this despair we are able to give at least 200 more children a chance to return to school and learn the skills which they will need if they are to become tiger protectors, teachers, nurses or doctors in the future. You can help to make that happen with every donation of £25 (US$40) we can send 5 children to schoolhttps://goto.gg/32565.
Remember: when we provide education packs and scholarships for children living with wild tigers we are reducing the risk of future tiger habitat destruction AND ensuring that these children have the opportunity to become future tiger protectors.
I would like to thank you for your generosity and support on behalf of the wild tigers, which we are keeping safe; on behalf of the children who we have previously helped to get an education (and their families who will have food because of this help); and on behalf of the wider tiger community in Bandhavgarh, which benefits from providing books and writing equipment for inclusion in the education packs which we distribute. Stay Safe.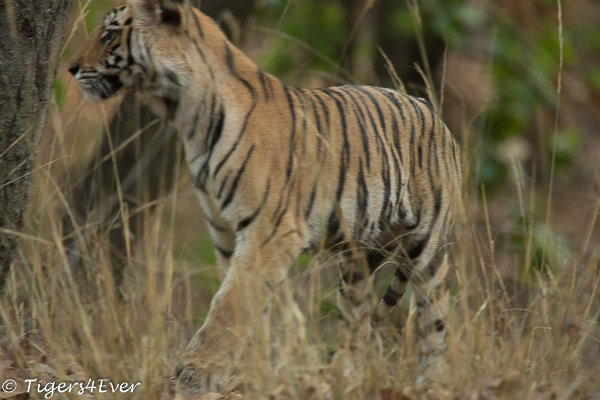 Links: