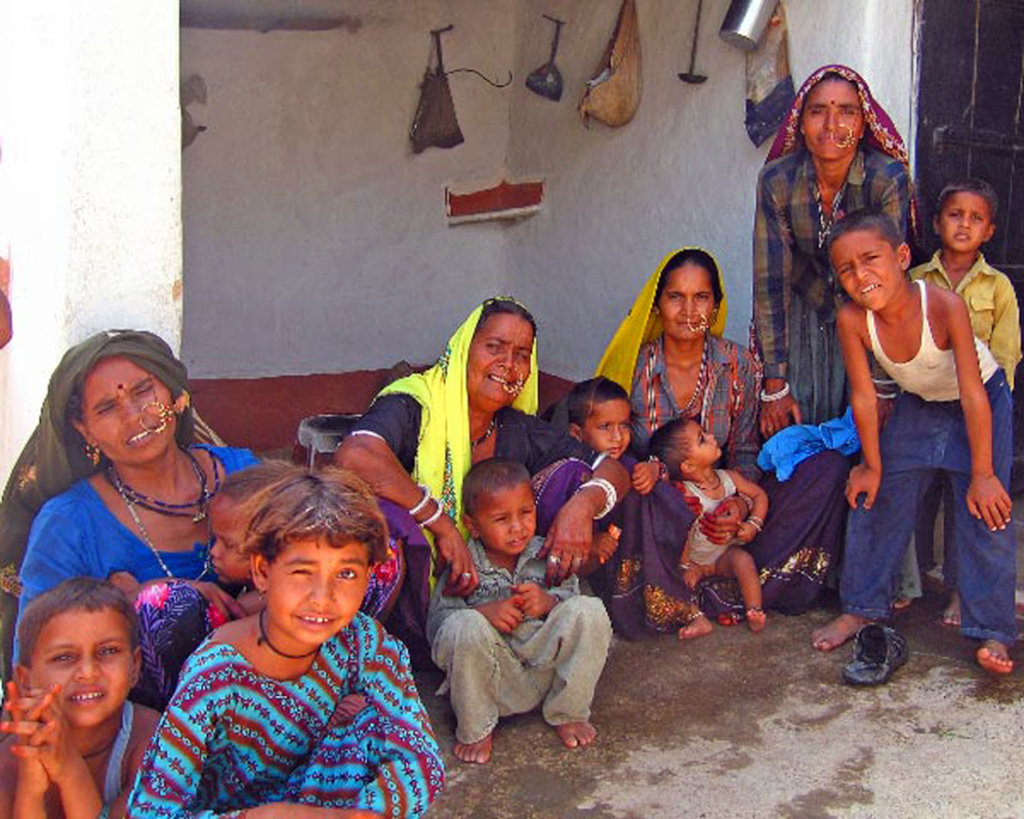 In our January project report, we recalled how our efforts in 2019 had taken the number of children we have provided educational opportunities to up to 2200 across 25 different villages and this was thanks to your amazing support. In as little as three months, so much has changed: around the world people are living in lockdown due to the outbreak of COVID19 (coronavirus), and India is no exception. Right now, Indian families are confined to their homes and schools have closed down, people are in a total lockdown for 21 days, but the rural schools close even before that began.
We have no idea how long this situation will last, and in that respect we are no different from anyone else, but what we do know is that in rural India, these poor rural families will be crammed into a single room or at best two rooms, there will be no furniture to sit on for many, and those who have a bed or two will take it in turns to sleep there. Add to this, no running water and no electricity for the many and you may start to see how difficult life will be for the children of these families with no school, unable to go outside to play with friends, and nothing to occupy their minds.
We normally ask for help so we can provide education packs so these children have a chance to go to school, but now these education packs may well be their only chance to learn with or without school. Now more than ever, the basic learning books which we include in the packs for the youngest children which teach them the alphabet in Hindi and English along with how to count; could be vital to ensuring that a generation of young children living with wild tigers don't miss out on education for life. With this in mind, and with your help, we'd like to put a greater emphasis on these basic educational resources and also bilingual dictionaries for the older children. We'd like to ensure that every child we help has access to learning in both Hindi and English at this difficult time, but we'd also like to give them the basic writing materials so that if and when the schools re-open these children can go to school too.
In the next couple of months, we'd like to provide educational resources for at least 250 children living with wild tigers, but we can't do this without your help. We want the poorest children to learn to read, write and equally importantly learn about wildlife, nature and conservation. We want these children to have a chance to grow up and become protectors of wild tigers rather than have a lifestyle which is entirely dependent on encroachment or destruction of wild tiger habitat for survival. We want to ensure that these children don't miss out on the opportunity to get an education which would enable them to have a better future too, but sadly since our last report we haven't received the donations to facilitate this. So when you consider that for just £20/US$26 we could provide the educational resources to school 4 young children living with wild tigers: https://goto.gg/32565.
We had also hoped to be able to fund scholarship places at a new school in Bandhavgarh, but the uncertainty caused by COVID19 and a lack of funding have meant that we must put this plan on hold, for now. This is still something which we would like to do, but without donations it is impossible. If we cannot raise new funds, then another generation of young children will miss out on education and could, as a result of this, become future tiger poachers. If you want to help us to prevent this from happening: don't delay donate £20/US$26 today and help us to send 4 children living with wild tigers to school: https://goto.gg/32565. It would only take donations from 63 of our followers today, and we could help at least 250 of these children, which would be truly amazing!
If all our supporters could do the same, maybe we'll be able to break down some barriers for children living with wild tigers whose parents simply can't afford to send them to school because the cost of basic writing materials is too high. We know that you don't want to be the generation which has to tell your children and grandchildren that wild tigers are extinct because of a lack of education in the communities which lived around them: https://goto.gg/32565.
Remember: when we provide education packs for children living with wild tigers we are reducing the risk of future tiger habitat destruction AND ensuring that these children have the opportunity to become future tiger protectors.
I would like to thank you for your generosity and support on behalf of the wild tigers, which we are keeping safe; on behalf of the children who we have helped to get an education (and their families who have food because of this help); and on behalf of the wider tiger community in Bandhavgarh, which benefits from providing books and writing equipment for inclusion in the education packs which we distribute. Stay Safe in these challenging times.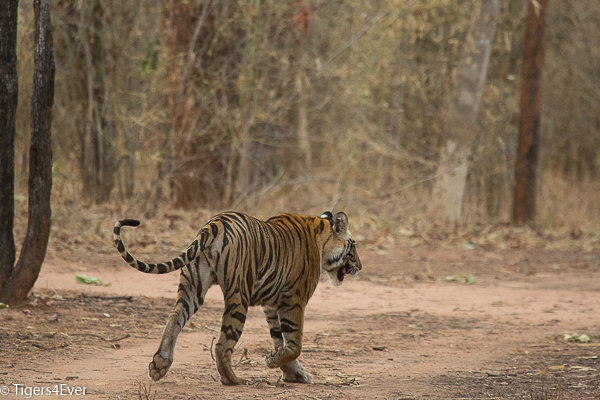 Links: