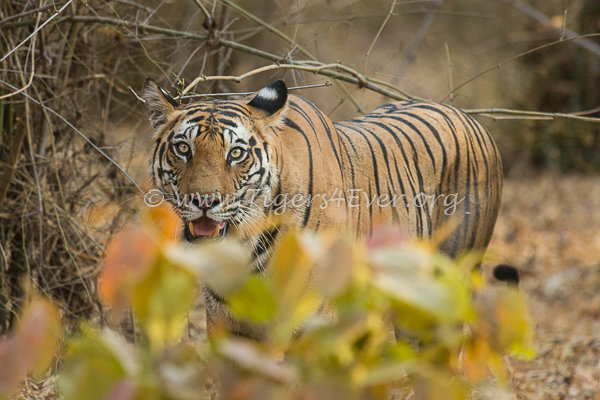 In our last project report, we told you how some amazing help from our supporters enabled us to help 180 children living with wild tigers in Bandhavgarh to go to school because we were able to provide education packs with the basic writing materials and books needed to make this a reality.
Three months have now passed since our last report and it is four months since we last had sufficient funds to help the rural children from the poorest communities to have a chance to grow up and have a career which isn't entirely dependent on encroachment or destruction of wild tiger habitat for survival. Thanks to your amazing support, the 180 children we helped took the total number of children given education opportunities by Tigers4Ever to 2200. We have helped children in 25 villages to go to school where they can learn to read, write and equally importantly learn about wildlife, nature and conservation. These children have a chance to grow up and become protectors of wild tigers rather than farmers who need more and more land for their crops and grazing livestock.
We had hoped to be able to fund some scholarship places at a new school where these rural children would have an opportunity to not just learn to read and write, but also to learn how to read and write in English as well as their native Hindi. This is still something which we would like to do, but without donations it is just a dream, an aspirational target. It has been a difficult few months in respect of fundraising for our education projects and we have been unable to fund any more education packs as a result.
As we head towards winter, Halloween is almost upon us and we are stunned each year when we learn how much is spent annually in the UK (£475 million) and USA (US$7.5billion) on Trick or Treat celebrations and Halloween costumes! This is even more surprising when compared to the £20 (US$26) which is needed for education packs to send four children living with wild tigers to school for a year. The amount spent on Halloween in the UK alone is four times more than would be needed to send every child living with wild tigers in Bandhavgarh to school for 4 years! With this in mind, could we ask you all for a small favour this Halloween, please? When out Trick or Treating with the children or grandchildren could you ask them to cut a tiger's face in their pumpkins and put some black stripes on them too? When people ask why a tiger pumpkin, please tell them it is to help save tigers in the wild and ask them to put a few pennies or cents in a jar or box to help the cause. At the end of the evening, please count up all the pennies (cents) and make an equivalent donation here: https://goto.gg/32565. If all our supporters could do the same, maybe we'll be able to break down some barriers for children living with wild tigers whose parents simply can't afford to send them to school because the cost of basic writing materials is too high.
We want you and your children to have fun celebrating Halloween but we'd also like to ensure that when the next generation grows up to share the fun with their own children that there will still be tigers in the wild, and they can pass on the message about tiger themed pumpkins saving wild tigers for years to come: https://goto.gg/32565.
Don't forget: when we provide education packs for children living with wild tigers we are reducing the risk of future tiger habitat destruction AND ensuring that these children have the opportunity to become future tiger protectors.
I would like to thank you for your generosity and support on behalf of the wild tigers, which we are keeping safe; on behalf of the children who we have helped to get an education (and their families who have food on their tables); and on behalf of the wider tiger community in Bandhavgarh, which benefits from providing books and writing equipment for inclusion in the education packs we distribute.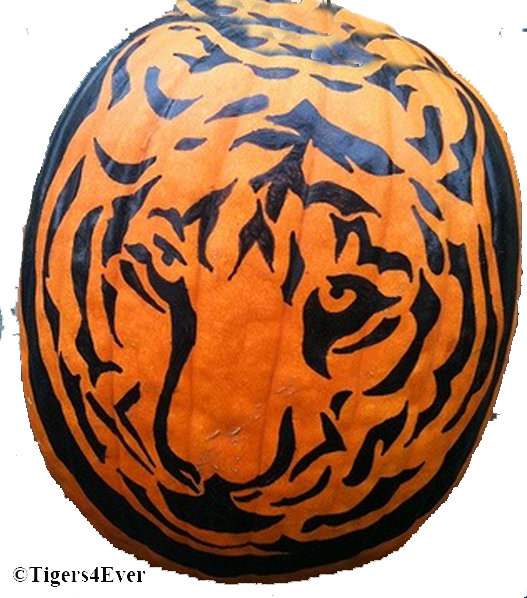 Links: