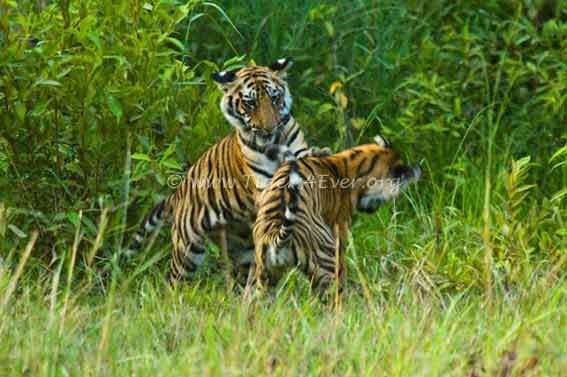 In June, we were able to provide education packs for 180 children living with wild tigers, thanks in no small part to your incredible continued support. We had feared for a large part of 2019 that we would only be able to help 35 children from the poorest rural communities to go to school. We are grateful that you rallied around and helped us to help more than four times as many children.
People often say to us, why are you giving education packs to children in the villages? How does this help you to save wild tigers? Well the answers are quite simple really: Firstly, children in the poorest rural communities living with wild tigers often come from large families who can barely afford to put food on the table let alone buy the books and writing materials so their children can go to school. If these children don't go to school, they will grow up in the villages following exactly in the footsteps of their parents; having large families and being entirely dependent on the land to earn enough money to feed their growing families. Well, the land in the villages isn't infinite so trees from the forest will be felled to make more space for houses and crops, thus making the tigers' habitat shrink more and more as each year passes. So, how do the education packs help? I hear you say. Well it means that the children can go to school and their parents can still afford to feed them. Furthermore, in school the children learn about forest ecology, climate change, environmental impact and population growth versus the availability of food, in short they learn to read, write and disseminate information. In the nine years since Tigers4Ever was launched we have seen that educated parents have fewer children some only have one, two or three children whereas uneducated families tend to have between eight and twelve children. So providing education packs reduces habitat destruction AND helps to curb population growth, this was backed up by reductions in the number of children in the villages of Ranchha and Dobha (2018) compared to when we first distributed education packs there in 2012 (Ranchha) and 2013 (Ranchha and Dobha). Secondly, if the children of the villages are to grow up and become future protectors of the forest and wild tigers, they must have an education to secure these jobs. So, by providing education packs to children living with wild tigers we are reducing the risk of future tiger habitat destruction AND ensuring that these children have the opportunity to become future tiger protectors.
This year, we distributed education packs to the villages of Ghanghod (65), Barkhera (35) and Damna (45) with the remaining 35 education packs being given to local NGO Global Tiger Conservation Society (GTCS) as part of our ongoing collaboration with them to provide "pop-up" schools in the poorest rural communities. Again, we were pleased to see that our previous visits to the villages has had an impact on the number of children of school age as we had distributed 108 education packs in Ghanghod and 110 education packs in Damna in 2014; in 2015 we distributed 56 education packs in Barkhera and 60 education packs in Damna.
Currently in Bandhavgarh, a new private school is being built where local children will have the opportunity to learn subjects in both English and Hindi. This will be a fee paying school and we are currently in the process of investigating further details about the school, its teachings and its fees. If the school meets our criteria we will be looking into funding annual scholarships for children to attend the school who would otherwise not have the opportunity to go to that school. The new school is set to open its doors for the first time this month so we intend to conduct some performance investigations and feedback studies over the coming months to ensure that it is delivering lessons to the promised standard and to a level which is equal to or better than that which is delivered by the state school in the next town. We hope to be in a better position to report on the potential scholarships in time for the next newsletter, in the interim we will continue to raise funds for the provision of further education packs so that the children from the poorest rural communities will have an opportunity to learn.
If we could raise another £500 (US$670) by 30 May 2019 we would have sufficient funds to provide learning opportunities for another 55 children. So, if once again, we could ask you to forego just one cup of coffee and a cake or sandwich from your favourite coffee store this month and donate what you would have spent there, here instead: https://goto.gg/32565. We know that knowing that you have made a real difference for the future generations of wild tigers will make you feel great too.
If you are planning to get fit for that summer vacation on the beach by doing a fun run, cycle event or something wacky, why not chose to do it as a sponsored event? Perhaps you want to get fit before winter and the extra indulgence which piles on the pounds around the thanksgiving or Christmas holidays, why not fundraise around your weight loss goals as a sponsored event too? You could have fun, achieve your goals and help us to achieve ours too and in the process ensure that we can educate the next generation of wild tiger protectors. It only takes a minute to become a Tigers4Ever fundraiser and you even get your own personal page link to share with your friends and colleagues on social media, etc. Act now before it is too late for wild tigers by setting up your fundraiser page here: https://www.globalgiving.org/dy/v2/fundraisers/start/?fundraiser.projids=32565.
As we have mentioned previously, the impact of our education project goes well beyond enabling a number of children to attend school, who may not otherwise have chance. It has an impact on the wider tiger community around Bandhavgarh too, as we source all the contents for inclusion in the Tigers4Ever education packs from local suppliers in India, and create employment for those who wrap the education packs and deliver them to our Indian representatives for distribution.
We still hope to provide education packs for another 320 children in the villages around Bandhavgarh in time for the start of the next school year, but we can only do this if we can raise sufficient funds, a further £2003 (US$2685) is still needed for this. Just £10/$13 will help us to provide education packs for 3 of the youngest group of children living with wild tigers. If you would like to make a new one-off donation please visit https://goto.gg/32565 where you can seemany examples of how your donation will help. If you are thinking of helping on a regular basis, matched funds are available from GlobalGiving partners for your donation if you donate monthly for at least 4 months, e.g. a donation of £10 (US$13) per month would be worth £50 (US$65) to Tigers4Ever at month 4, including the bonus matched funds. If you are a taxpayer, living in the UK, you can make an even greater impact by adding Gift Aid to your donation (at no extra cost to you), which would mean with matched funds your £10 monthly donation could be worth £60 to Tigers4Ever after just 4 months (including bonus matched funds and Gift Aid); which would enable your donation to have 50% greater impact for wild tigers!Education is a vital component of saving wild tigers because humans have the greatest influence on the future survival of tigers in the wild. We know that educated families have fewer children.
I would like to thank you for your generosity and support on behalf of the wild tigers, which we are keeping safe; on behalf of the children who we have helped to get an education (and their families who have food on their tables); and on behalf of the wider tiger community in Bandhavgarh, which benefits from providing books and writing equipment for the education packs we distribute.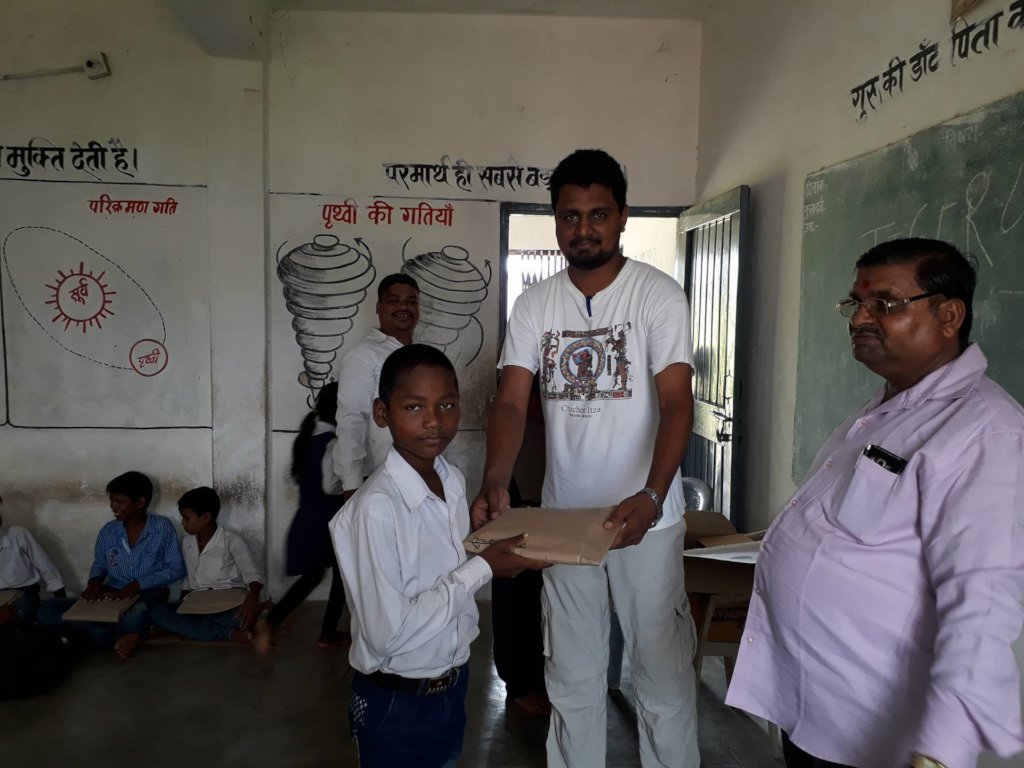 Links: