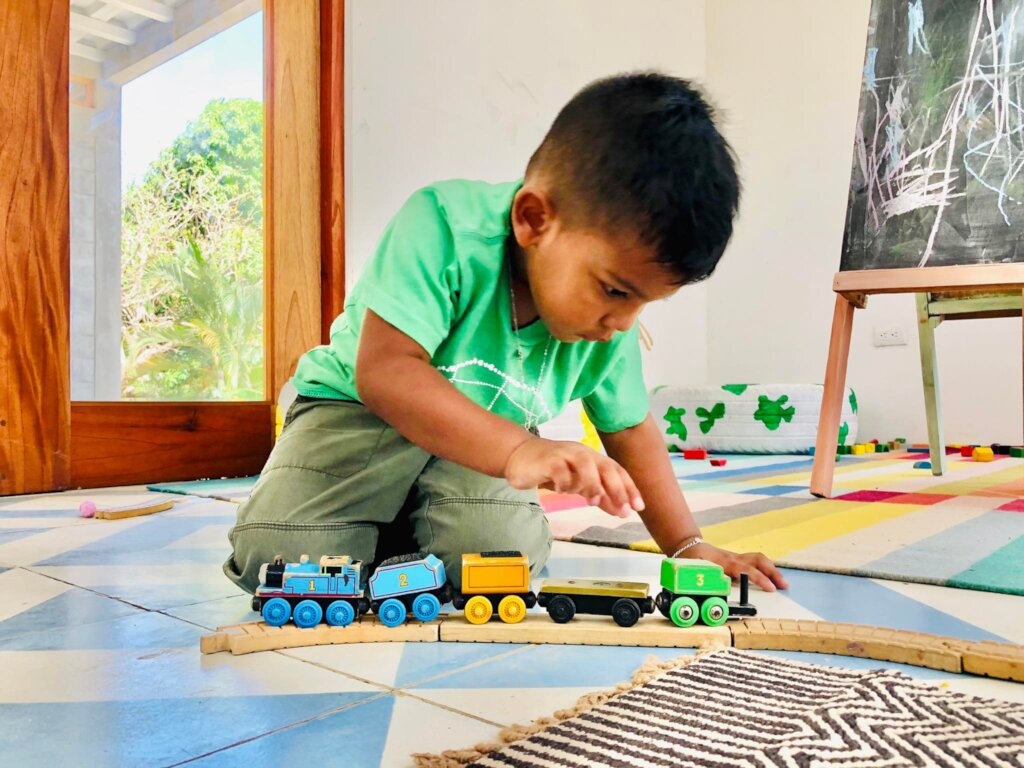 We must move forward with the construction of our primary school. We seek your support now more than ever as we race to finish the buildings in time for our students to study in January 2023. We aim to collect $75k between now and October to start construction on the last two primary school classrooms through 6th grade. Since we will launch 6th grade next year, it is so important that we do not give up the sight of the finish line and continue to power through the fundraising needed to meet our goals.
Why is this so important? Because locally, we are the only school offering students the chance to study not only in a bilingual atmosphere but also with top-notch instructors, in a beautiful setting, with an excellent curriculum, and high standards! What more could families want? Our classes are full, and every day the waitlist grows! We can hardly accommodate everyone, let alone meet the demand.
How can you make a difference? You can help us bridge the gap between our haves and our needs. We need to build more classrooms, but we haven't got the funds to proceed. We need to launch 6th grade, but we haven't got a classroom just for them! We believe in the power of teamwork.
How will this donation make an impact? As we build more classrooms, we finish out our sustainable tuition model. That is, this is not an ongoing need. Once classrooms are complete, we won't need construction funds any longer. The sooner we finish the campus, the quicker we can reach our goals as a non-profit organization of relying 80% on tuition funds. Right now, it is more like 60%, and that holds us back from operating at our highest capacity. We would love to invest in more: materials, musical instruments, playground equipment, art supplies, etc., but nearly all funds need to go towards construction.
When should you donate? You can sign up to become a recurring donor today. Donate up to $100 per month to support a student's tuition, purchase school supplies, or invest in our construction fund. 100% of your gift goes directly to our organization's operations. Don't forget: all donations are tax deductible in the US!
Thank you!