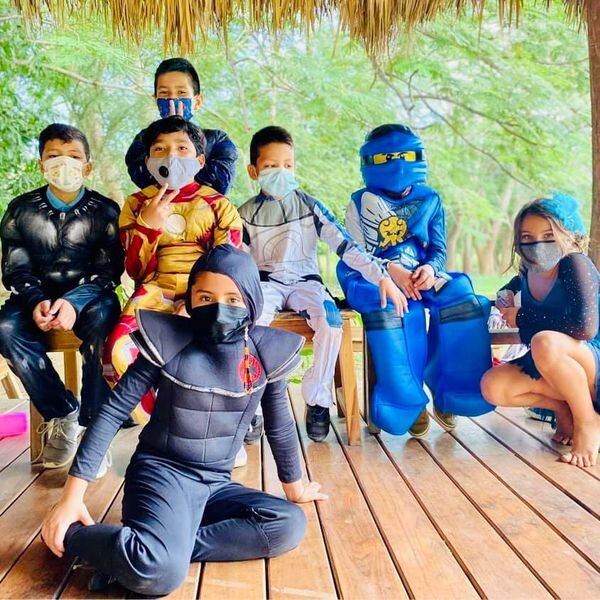 We've been having so much fun learning at Escuela Adelante we can't stop!
Kids have never been happier attending school and they love being a student at Adelante. Here they make meaningful, deep friendships. They play outside and learn side by side with Mother Nature. Eating fresh foods, belly, heart, and mind full, the love is bursting at the seams at this school. I have never seen a group of more pleasant children and kind adults. The energy is so calm, yet so vibrant and exhilarating that there's no other way to describe it except: It feels like home!

Building a bilingual school in Nicaragua, or anyone for that matter is no easy task. These students of ours give us every reason and motivation to move forward each day. And as we get further along the path of our development, deeper into our long-term goals, and closer to our Master Plan, we know that there's a greater purpose to the work we do in education. We can see it in the smiles of our students and the hearts of our families. Something great is happening at Escuela Adelante, and it's thanks to YOU!

Why do you say that it's thanks to you the donors that these children are as happy as can be at our school each day? Because without the subsidized tuition breaks we receive for the children in the form of recurring donors, and without the generous donations individuals give to the school, we wouldn't be able to provide such an outstanding education to our students. That is because as a low-cost, high-quality bilingual school we are dedicated not only to linguistic and cultural diversity but also socioeconomic! That means we welcome eveyone. We want students of all backgrounds to come together and learn under one roof.

We have found that our model of inclusivity makes for a more harmonious and happy school. We hope it will also lead to a more harmonious and happier world! Some of the fun activities we've done lately include: celebrate Halloween, create fraction pies, attend cooking class, hold science fairs, and much, much more! We will continue to send and spread the positive news that we have about the school. Even though these continue to be trying and different times because of Covid-19, we have shown that we are more than just a name. Adelante in Spanish means Moving Forward and we are our name. Thank you!