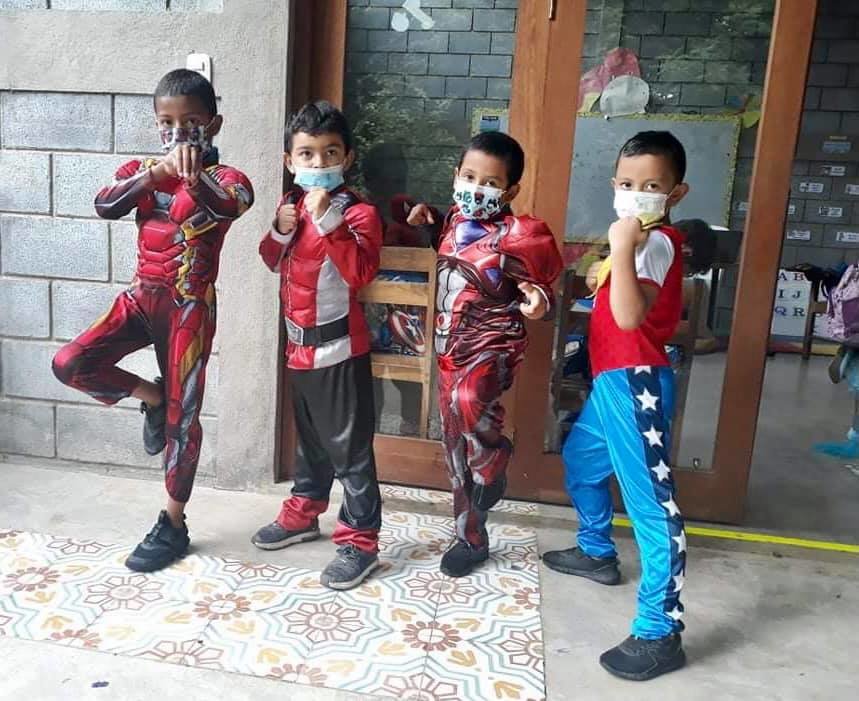 Our donors are our superheroes!
Thanks to you we have been building a bilingual school in Nicaragua that continues to grow. This year we inaugurated our first primary school classrooms. But, we still have so far to go! Because many Nicaraguans do not graduate the 6th grade, which marks the end of primary school here, the stability of our school is so important!! We need your support to complete the campus.
Our school provides high-quality education to all students regardless of their ability to pay. But now we need your help to build out our dynamic 6 classroom primary school. We must finish and funrish two more classrooms by January in tme for the new school year. We still need desks, chairs, tables, and bookcases.
Our families and students have shown commitment since preschool, and year after year return to campus for another season of learning. Our donors' commitment is thus equally as important in a country ravaged by poverty.
We are asking you to consider donating on ***July 14th*** for July Bonus Day to this project! Mark your calendar and set your alarm because matching funds go fast and the campaign begins at 9:00 am EST! Only donations of $100 and up will receive a match. The higher the donation, the higher the match!
When we invest in education, we can all feel like superheroes. Let's work together to keep our promise for the future of this community, this country, and this planet. Thank you!
Thank you for making Escuela Adelante possible.
PS: If you want to join our mailing list to recceive up-to-date informaton about July Bonus Day as well as receive some good news for a change, please click here: EA Mailing List