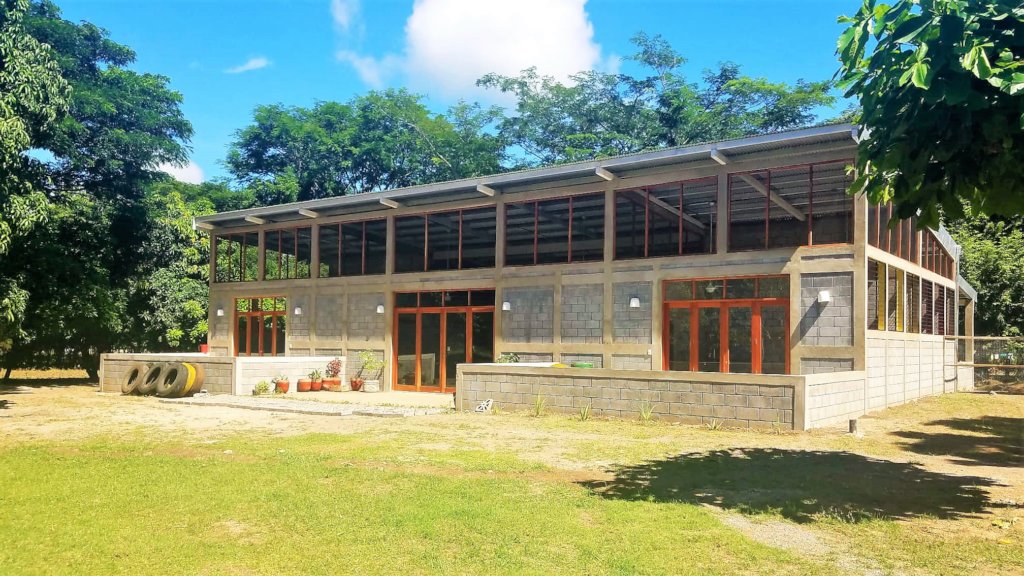 Dear Supporters,
We're close to the finish line! Escuela Adelante's new building has plumbing, electricity, and some furnishings. With so many windows and lots of light, it took just a bit of paint and tile to brighten the space, resulting in an inspiring, natural, and cost-efficient learning environment. One generous donor is fully funding a tree-house themed playground in the mango grove in front of the school. We can't wait for the students to start climbing and playing on it!
The Ministry of Education of Nicaragua has approved the school to launch Bilingual First & Second Grade, and we are currently enrolling students to begin in January. The new location, just south of San Juan del Sur, positions us to more easily welcome students from the southern coastal communities, where schooling options are much more limited than in town. We're also setting up transportation solutions to ensure that no one misses out on an education because they cannot afford bus fare. As always, tuition is based on family income, with many students attending for free.
Thanks to donors like you and support from organizations like Water Charity and the National Peace Corps Association, we are close to fully funding the new building. We still need to raise $16,506, however, by the end of the year. We hope that you can include Escuela Adelante in your Holiday Giving, and share the campaign with others who might support this cause.
Additionally, anyone who starts a monthly donation, up to $200, during the Giving Season will have their initial donation matched 100% by GlobalGiving.
2018 was a difficult year in Nicaragua, but you have helped the school and the community endure major setbacks. We're determined that Escuela Adelante will not only remain open to its students but will continue to move forward in creating the best educational opportunities possible. Thank you for helping to build this important new space. Your gift to these children today can open doors for years to come.
Mil Gracias,
The Adelante Team
P.S. Anyone who donates $1000 (this can be cumulative) will receive permanent recognition at the new campus. We appreciate our major donors and want to acknowledge your generosity at the beautiful new site. Donors who contribute $5000 will have a classroom named after them.