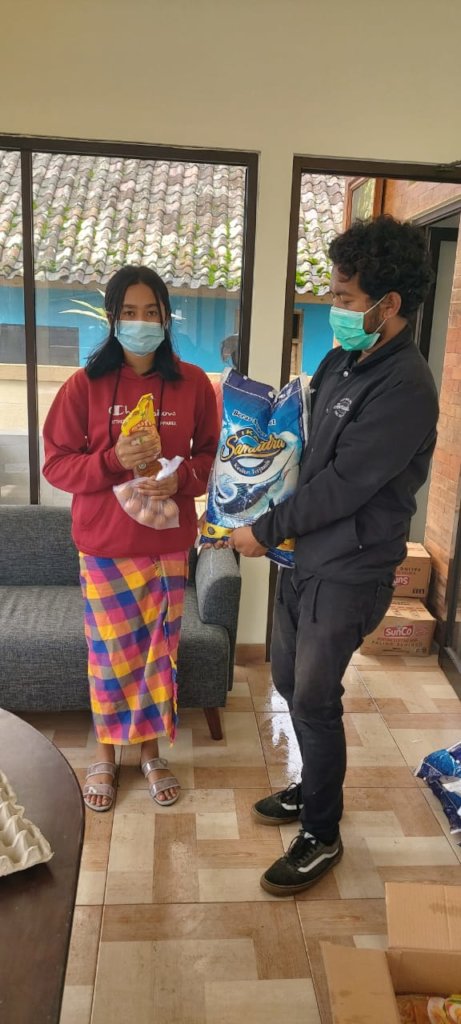 Dear Donors,
May this report finds you well and healthy.
We would like to thank you for your support to YKIP, especially during Giving Tuesday 2020. Your support really means a lot to us.
This project is another project to support children from unprivileged families to continue their study in senior high school. You might know our funded project that supports 15 girls to continue their education. This project is quite similar, but we open more opportunities to not only girls but also boys who need assistance to continue their studies.
In November, we distribute the donation to the students in our KEMBALI program. We visited all areas of the program despite the worry because of the corona pandemic. We following the health protocol, always wearing a face mask, keep the distance, and wash our hands frequently.
On November, we distribute the money to the children. Before the pandemic, the money was intended to cover the students' transportation and/or pocket money for the children, but since the pandemic began in March, the money is then reallocated to buy an internet package so they can still participate in distance learning from home.
We also got some donations for our food package program. Just before Christmas, we distribute food packages for the students in all our programs (KEMBALI, VOCATIONAL, UNIVERSITY, and KIDS Program). The students and their families are happy to receive the food package for the new year.
We are thankful for the support that we got, so the children are able to continue the study despite the pandemic condition. Thank you will never be enough to express how we are grateful to have a donor like you.
We wish you a happy holiday and a smooth start to 2021. May God bless you with health and prosperity in the new year.
Again, on behalf of our sponsored students, YKIP Boards, and staff, we thank you very much,
YKIP Team