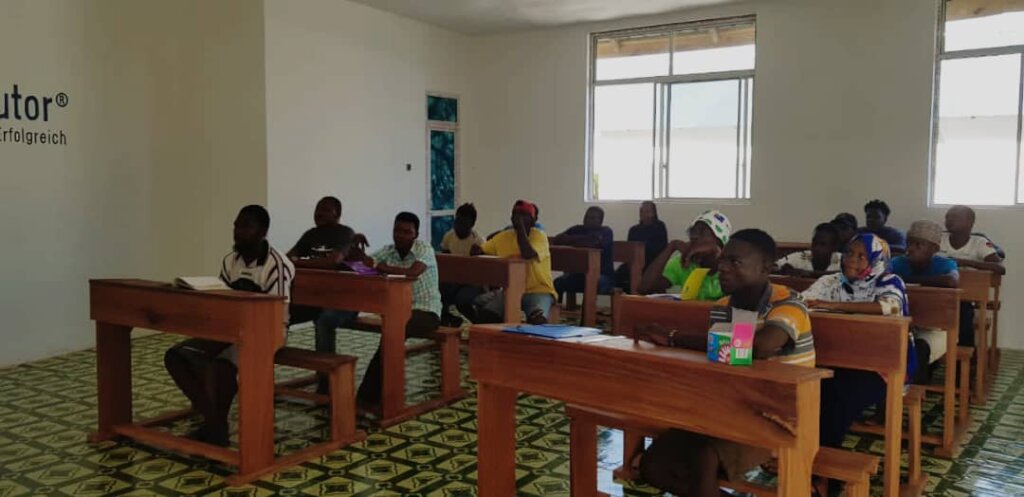 Dear Changemaker,
Greetings from CR HOPE Foundation Zanzibar!
We hope you're well and are managing to avoid the latest surge in cases of the omicron strain. At long last, we're thrilled to be able to share lots of positive news with you! And at the risk of jinxing things, it feels like we are finally getting back to normal! Thanks to your valuable support, this year alone we achieved:

New Batch of Students
It was such a welcome sight to see our new young students in the classroom! A batch of 19 KG1 students have joined our school in January 2022. On behalf of the staff and CR HOPE community, we would like to extend a warm welcome to all our young pupils!

More Fun, More Learning, and More Variety!
One of the biggest changes and welcome improvements to come from school opening this year, is that we've been able to run our full programme, with a full range of subjects including robotics, recycling as well as campaigns to eliminate sugar from students' meals, awareness on malaria and a lot more!

Adults Learning Courses in German and English
Perhaps the most appreciated addition for our students are the English and German classes for adults! Last year when we asked the community 'what are you most looking forward to learning in 2022?' a huge 83% said 'learning a new language'. We've finally been able to fulfil our community's wishes and onboard over 30 adults in our new program!

Last, but my no means least, we'd like to say a huge thank you to all of you for your continued support. These last couple of years have not been easy, but we're immensely grateful to have your backing and encouragement.
With best wishes,
Renos Fountoulakis and all at CR HOPE Foundation