Project Report

| Nov 28, 2023
Your donation for Ecuador today will be amplified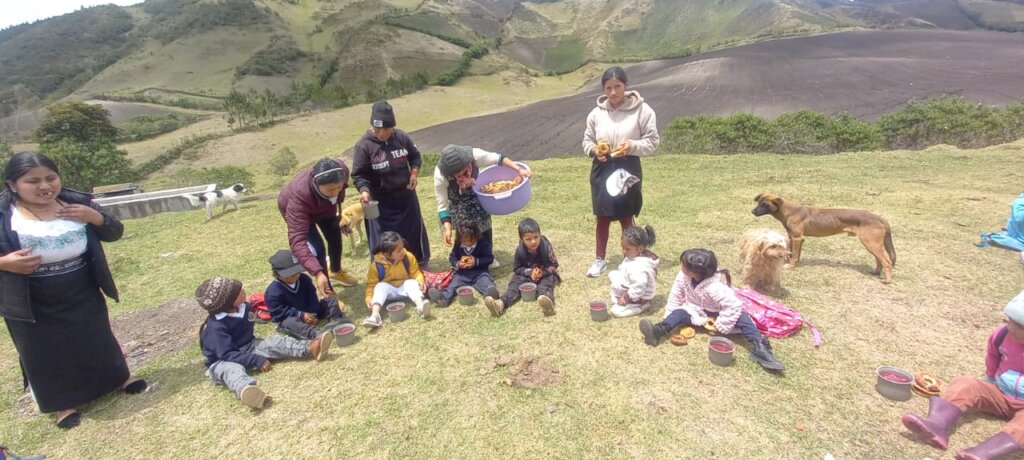 I hope all is well with you. To celebrate Giving Tuesday today all donations up to £2,000/$2,500 will be partially matched with a share of a $1.2 million pot which is a fantastic opportunity for the projects. Last year this amounted to a 25% matching on all donations.
All funds raised today from this year's Appeal will be put towards our local teachers' salaries, scholarships, classroom materials and sustainable plans.
Last year's Appeal, launched in September 2022, raised an incredible £21,000/$26,000 towards the £85,000/$106,000 we spent on The Phoenix Projects in Latin America over the following twelve months. As you can see clearly we were able to accomplish one quarter of our work in Latin America thanks to your generous support to the Appeal, including the annual Giving Tuesday partial matching.
To take advantage of the partial matching today please donate to this page and thank you so much in advance.
With the national elections now over in Ecuador for another couple of years the teachers are getting to grips with any changes the new government is planning to put in. Classes will continue until just before Christmas and restart early in January.
Kulla Raymi was celebrated in the community. This is an indigenous ceremony asking Pachamama (Mother Earth) for fertility for the land and therefore good crops. This year's celebration was especially poignant as an El Niño/climate change dry spell has hit the communities causing us to pause the purchase of cows in Plan Moo.
As is tradition we celebrated Day of the Dead at the end of October with colada morada (fruit drink) and homemade bread with the students and their families.
Have a great December and thank you so much in advance for anything you can donate today to the Appeal so we can receive the Giving Tuesday matching.
Cheers