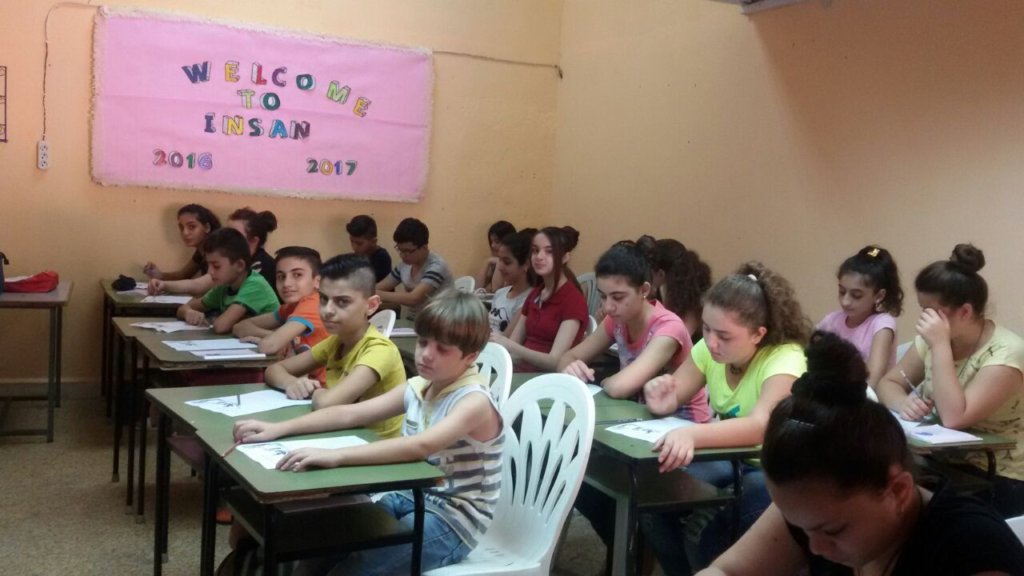 Dear Friends,
After 3 months of summer camp, focusing on English lessons and girls activities, the school has resumed.
This academic year promises to be a new challenge that we're happy to take up!
First of all, we're planning to raise the number of beneficiaries to 145 children, while continuing to provide psycho-social support to the families. Ultimately, we will support 580 individuals residing in Beirut's suburbs this year.
In the same time, the neighborhood's situation changed a lot since the previous year. Due to the progress of ISIS in Iraq, many families found refuge in the Beirut suburbs, especially near our school.
Consequently, we have to adapt our project to fit their situation, needs and expectations.
We're going to double our efforts to help the families to cope with the living conditions in Lebanon through a psycho-social and legal support. But we also have to keep in mind that most of them are going to leave abroad as refugees. Therefore we must also prepare the children and the families to understand the difficulties they're going to face and how to overcome those obstacles.
We will continue to bring the best education we can supply to the children with English and Arabic lesson, mathematic, sports and arts, but this year we will also add some lessons about the history and general culture.
We will also continue to organize workshops for the parents to help them to be involved in their children's school life and education, but this year, we're also adding a preparation to their resettlement in a third country.
Last year, we had managed to organise different extra-curricular activities (theatre, sports competitions, visits to the museum, visit to the aquarium, ect…), and noticed the positive impact it had left on the children, specially that the majority don't have the opportunity to participle in these kind of cultural activities. Therefore, we plan to continue organising such activities for this academic year as well.
This year holds a lot of challenges but also a lot of opportunities to improve our services and the living condition of our beneficiaries.
Now more than ever, we need your help and support to implement this amazing project, to continue in providing high quality education and assistance to the families of refugees in Lebanon.
On behalf of the entire team, I sincerely thank you for your generosity, for your solidarity with the children of Insan School, and for your support to Insan's projects. See you soon at Insan School.
Warm regards,
Insan Team