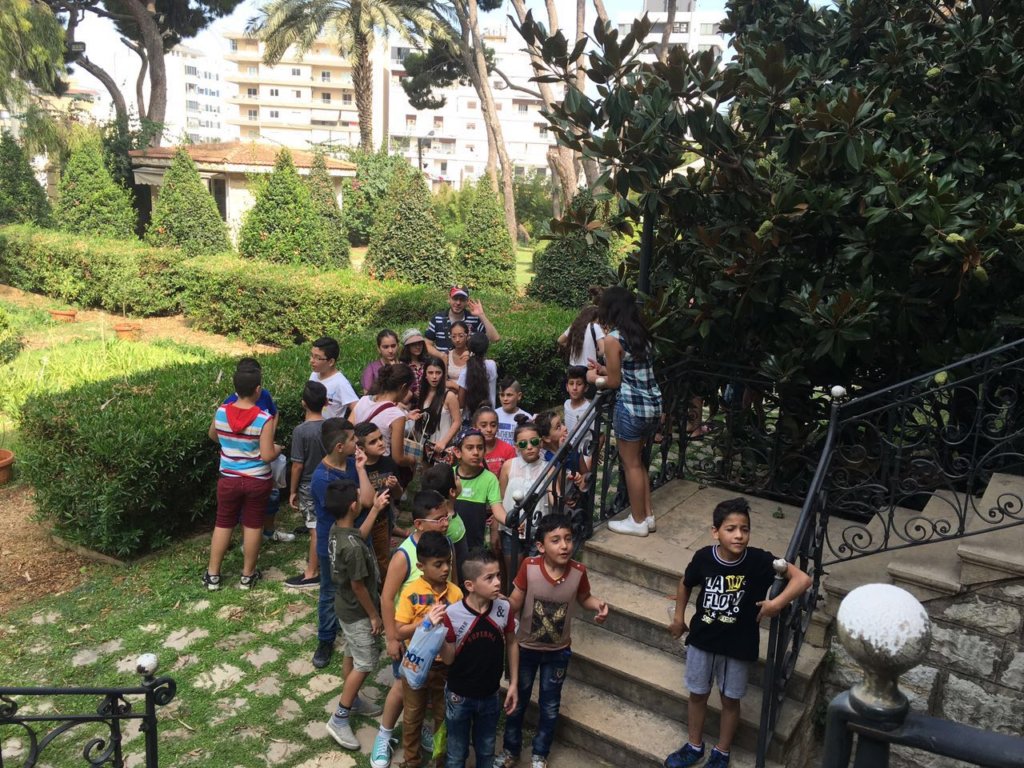 Dear Friends,
The school year ended in June with a highly positive assessment.
This academic year was a challenge for us because we worked with more kids and carry out more activities during the year that we used to do. A challenge that we succeeded with very good results.
From the 110 children we had this year
- 100 came regularly
- 110 move up into the next class
- 10 of them will be able to integrate the Lebanese system in October.
- We learnt that may of our former student pass their high school diploma exam
In July we started the summer school with 40 children from the neighborhood, mostly Iraqi and Syrian.
During this period, we focused on English lessons (during the morning) and activities (during the afternoon).
English classes were offered to all children, with 3 different levels: beginners, intermediate and advanced classes.
We received the help of many volunteers which allowed us to start an English class for adult. Most of them are parents of the kids whom frequent our school and are preparing a departure in an Anglo-Saxon country.
For the children it was the opportunity to continue to learn but also to enjoy the summer and holidays. They play some sport, made some music and art, watched some movies and cartoons (they're big fan of sponge bob). We organized a visit in an aquarium and did all in our power to break their daily grind.
Most of the children who came to the Summer Camp are refugees, they have experienced trauma and distress and have left their country of origin in fear. Consequently, our social worker team offered psycho-social support to help girls and boys to express their feelings.
Since the 15 of august, we started a new project at the school, focusing on girl education. We are pursuing a dual objective with this project:
- Continue to teach them and develop their skills
- Rising awareness on the need to send girls to school
The girls we are working with are between 11 and 16, a common age for the family to decide to withdraw them to school, to work at the house or get a husband.
In this project we work with the girls, but also with their family. Unfortunately, it's still too soon to make an evaluation.
With your donation, Insan has been able to offer to more children access to education, psycho-social support, purchase needed equipment, provide children free transportation to the school and serve a daily lunch.
On behalf of the entire team, I sincerely thank you for your generosity, for your solidarity with the children of Insan School, and for your support to Insan's projects. See you soon at Insan School.
Warm regards,
Insan Team