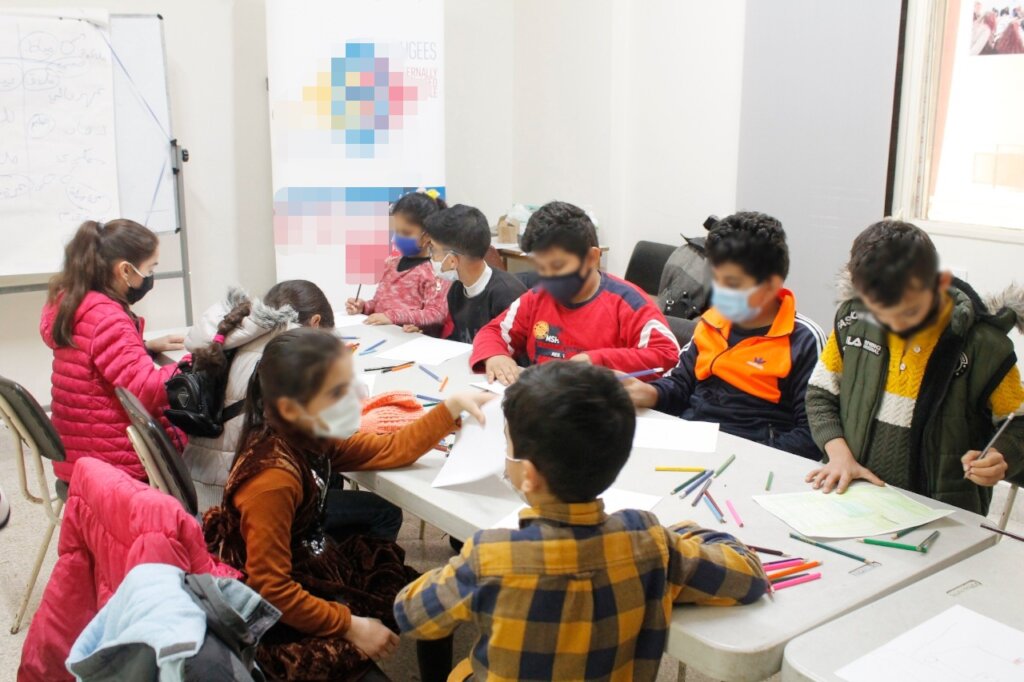 Marhaba from Insan School,
We always promise you to get back with news and here we are happy to give you updates from Insan School.
Despite all the harsh economic conditions Lebanon is passing through, we are still able to support parents, youth and children from the vulnerable refugee and host communities. In December 2021 Insan School started a new pre-vocational training program for women in two different areas across Lebanon: Mount Lebanon and Bekaa. The young women beneficiaries are excited to improve their language and math skills, aiming at becoming empowered economically and socially.
Women are also receiving psychosocial support sessions with a focus on their role in society and their equal rights. They are learning coping skills, positive relationships, social inclusion and gender equality. All activities are progressing in a timely manner in Mount Lebanon. In Bekaa we faced some delays in our sessions due to harsh weather conditions this winter but we will make sure to compensate for the few sessions missed for our beneficiaries. On the bright side, women have spent the best day of their lives this Mother's Day as they said. They celebrated this day outdoors, ate cakes and pies, took memorable photos, played games and engaged in interactive activities as they sang and danced all together. We are happy that we were able to put joy in their hearts and beautiful smiles on their faces.
In Ghazir (Keserwan) and Ein El Remmeneh (Beirut), Insan continued to provide adults and children with PSS and arts and crafts sessions. We faced some delays in Ghazir due to snowy weather and Covid-19 that found its way to our staff, but we made up for the missed sessions in the following weeks. Adults are getting better in positive parenting, attaining coping mechanisms, empathy and support for their children using different engaging techniques including group workshops, group therapy and games. At the same time, they are enjoying arts and crafts activities such as drawing on pottery or chinaware and making straw baskets.
Children in these two areas are continuing their PSS session with a focus on child protection. They are getting more able to express their emotions, overcome traumatic events, being positive and having self-esteem. Due to the increasing video game and social media addiction in children, they are learning about its negative effects and the ways to limit the time spent on these devices.
Last but not least, children are discovering their capabilities and hobbies in the arts and crafts sessions through painting and recycling waste like creating bowling game using toilet rolls. In addition, they are getting the chance to socialize with new groups in the day events by doing different group activities.
Thank you for supporting Insan and vulnerable communities in Lebanon. We will make sure to get back with good news soon.
Best Regards,
The Insan Team