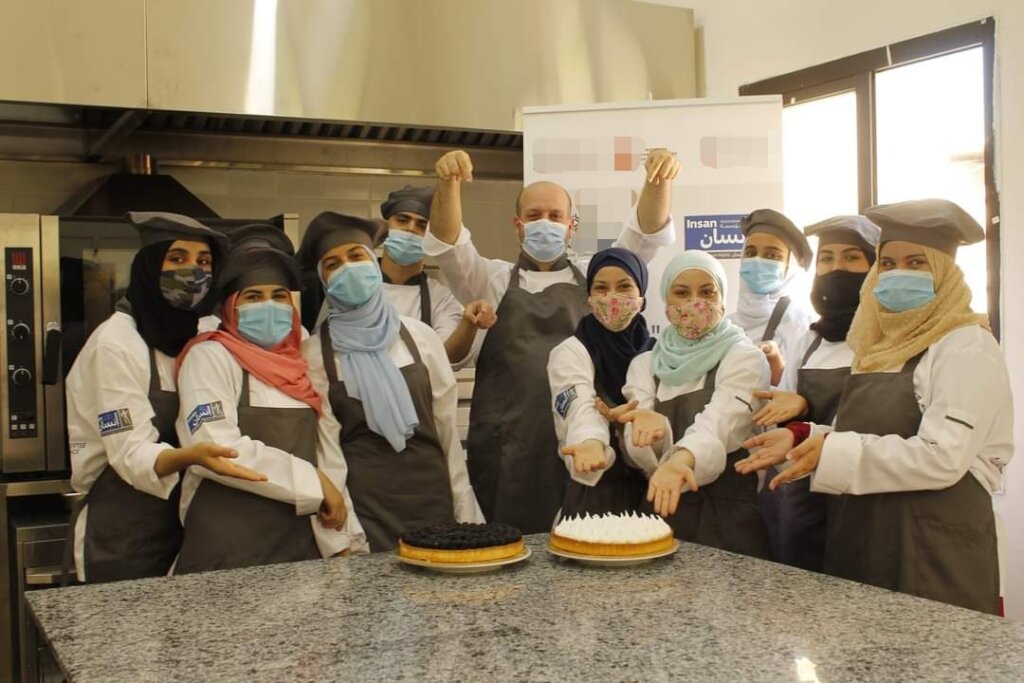 Marhaba from Insan school,
Time has flown by so fast and it's time for yet another update from Insan School.
It has been a rather busy time for everyone. So many different activities were taking place at the same time. Pre-vocational training students continued practicing their skills in languages and math together with our lovely teachers Lydia and Maria. Some classes were even taken outside of the classroom to escape from the heat and change the atmosphere.
Vocational training students have been learning lots of new recipes once again under the supervision of our amazing chefs Alain and Jean. The last 4 months delicacies include chicken curry, lazy cake, apple crumble, bamia b'zeit (okra in oil, a popular Lebanese dish), tawouk (a popular Middle Eastern chicken dish), knefe (a traditional Middle Eastern dessert made with cheese), kafta bi thineh (meat dish with sesame paste), lasagna, red velvet cake, siyadiyeh (Lebanese fish and rice dish), tiramisu and donuts among others.
Insan also continues to provide psychosocial support (PSS) sessions with a focus on child protection to children. The topics covered are numerous: being and staying healthy, video games addiction, positive social skills, emotions, self-esteem, physical safety, and gender equality. The sessions are conveyed in a fun and playful way and they are highly interactive in order to bring about the best results.
Adults continue to benefit from the PSS sessions as well but in their case the focus is on positive parenting and they entail role playing, group work, talk therapy and games. The topics covered include: introduction to parenting skills, identifying parental stress, coping and healing strategies, brain development, space development and positive relationships, empathy, discipline with dignity.
Last but not least, arts and crafts classes have been added to the list of educational activities. The children have had the chance to paint and create items out of recycled materials for example. Furthermore, every two months we hold an open day event to welcome the new groups. This time we also had a giant bird mascot entertaining the children.
Thank you for supporting us and the vulnerable communities in Lebanon.
Best regards,
The INSAN team