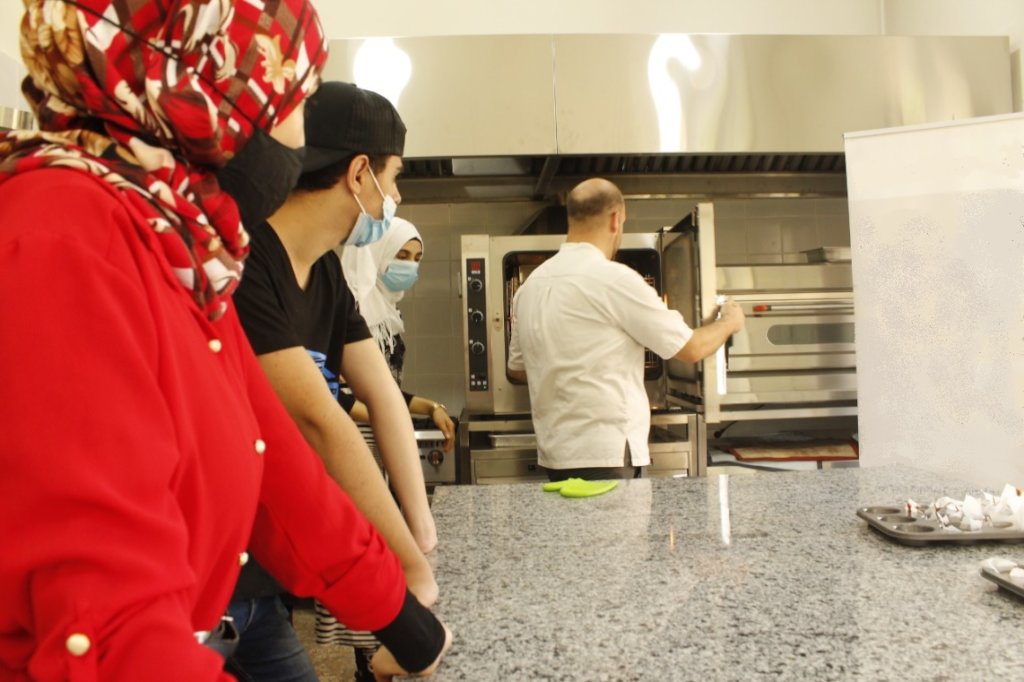 Marhaba from Insan school,
We are excited to provide you with another update from Insan School.
Covid-19 measures such as restrictions of movement and closures of schools have been lifted for now and this has given us the possibility to enliven our activities at the school again. Students at our Sed El Boushrieh center continue to improve their skills in Arabic, math and English and they also have general culture and life skills classes. They are happy to see their friends again and during breaks they love to play ball together in the school yard.
Vocational training (VT) students have been busy learning how to prepare various dishes and mouth-watering desserts originating from Lebanon, Italy, France and elsewhere. Some examples include Mujadara (Lebanese lentil dish), Molokhia (Lebanese dish including rice, chicken and Jew's mallow/jute leaves), Pasta Ai Quattro Formaggi, Tarte Tatin, Chocolate Fondant, Choux à la Crème, Brownie, Nammoura (semolina cake).
In Bekaa we have also been able to restart our activities. In the past months we have been tutoring 40 students of different levels, giving them English, math and Arabic classes. We also played some fun games with them, did crafts together and organised outdoor visits. The classes in our Tyre center are currently on halt as we are changing the location. However, as soon as the new center has been set ready, we will resume all the activities.
Insan also continues to provide its students with psychosocial support and child protection activities. The aim of these activities is to equip children and youth with alternative ways of expressing emotions, processing traumatic events and developing a positive self-image and healthy coping mechanisms. The activities are very interactive and involve various games, writing, drawing, group discussions etc. to help everyone express themselves and relieve their stress.
Thank you for supporting us and the vulnerable communities in Lebanon.
Best regards,
The INSAN team