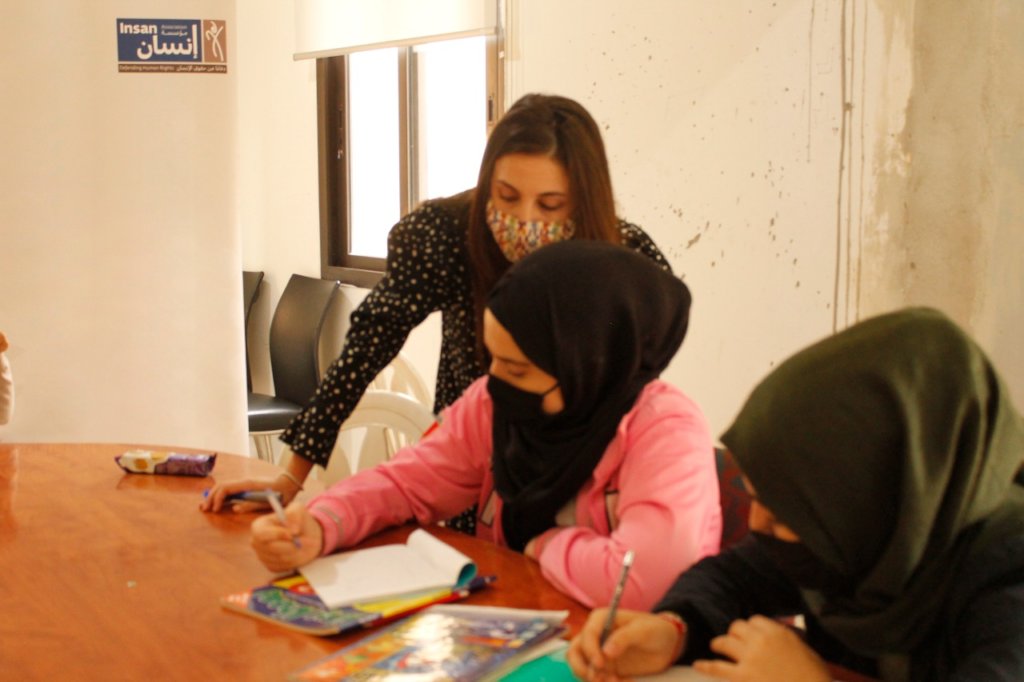 Marhaba from Insan school,
Even though we were really hoping three months ago that we will be able to start returning to the classrooms soon, things suddenly took a U-turn and the Government of Lebanon launched a state-wide full lockdown in January that lasted for more than a month and followed by a gradual reopening that is happening till today.
However, Insan did not let itself be discouraged by this course of the events. Instead, our team is always trying to find alternative ways to overcome the difficulties. Students of Sad El Bouchrie center had the opportunity to continue improving their Arabic skills online and attend psychosocial support sessions that were conducted over the phone.
For our vocational training students who learn cooking and pastry, the chefs filmed a few tutorials in the kitchen lab with the help of our amazing communication team and shared those with the students via YouTube. Even though we cannot oblige the students to replicate the meals at home because they come from disadvantaged families with poor financial means, they can still learn new skills from the videos and prepare themselves for the upcoming classes in the kitchen.
The students of Insan's Tyre center also had the chance to attend English, Arabic and math classes – some online, some in the classroom. Besides, some recreational activities were organised. As many children find themselves bored at home these days the teachers were trying to offer them some fun things to do together while keeping the social distance. Interactive games were played and music sessions and sing-alongs were held through video chat.
In Bekaa camps we were forced to stop our activities for a bit because online sessions are impossible in these harsh circumstances. Yet, this week the classes have started again.
At these difficult times, where social distancing is setting barriers to human interactions, it is crucial to show the vulnerable communities that they are not alone and they still have something to do and someone to talk to. Insan will do its utmost best to always be there for the most vulnerable.
Thank you for supporting us and the vulnerable communities in Lebanon.
Best regards,
The INSAN team