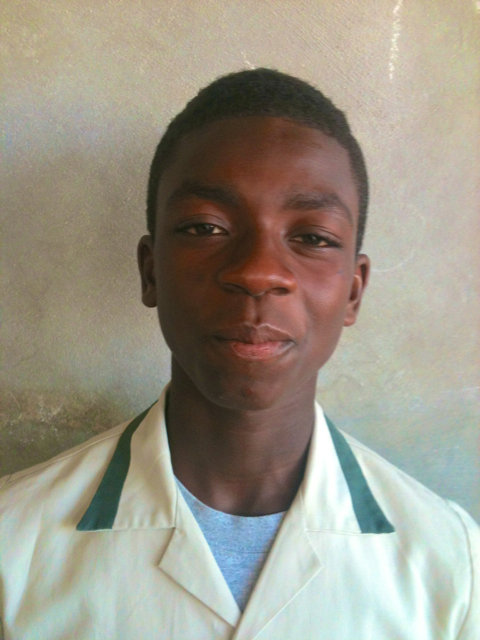 First of all, we'd like to thank everyone who gave during GlobalGiving's most recent matching day! Your gifts are life changing for kids like Stevenson.
Stevenson is one of the newest additions to our scholarship programme. As a teenager who had been out of school for years, his prospects for getting an education appeared slender. His parents couldn't pay his school fees, and most schools can't accommodate older children who are several yeas behind their peers.
Luckily for Stevenson, you've stepped up to pay his school fees, and the teachers in our scholarship programme hold special classes for older children who have missed school. Stevenson loves school – and he knows how important it is.
Up until last month, he hadn't missed a single day of school all year. Last month, he missed a single day with a stomach illness - and even then he wanted to come to class. For Stevenson, the idea of missing school is unthinkable. After all, he's fantastically lucky to have you supporting his dream of getting an education.
As the school year draws to a close we are, once again, looking to next year and asking how many kids we'll be able to welcome next year.
But this year is a bit different, because this year Microsoft is going to make it easier for us to enrol more children like Stevenson.
On June 25th, Microsoft will double your donations. That means that while you would normally need to donate $500 to send a child like Stevenson to school for a year, on June 25th you can give a child a year of education for just $250.
That makes June 25th a great day to give.
As always, if you ever have any queries about how we're using your generous gifts, please don't hesitate to email Emma@IDVolunteers.org. I would be delighted to hear from you!
Thanks again for your support and very kind regards from our team here at IDV.