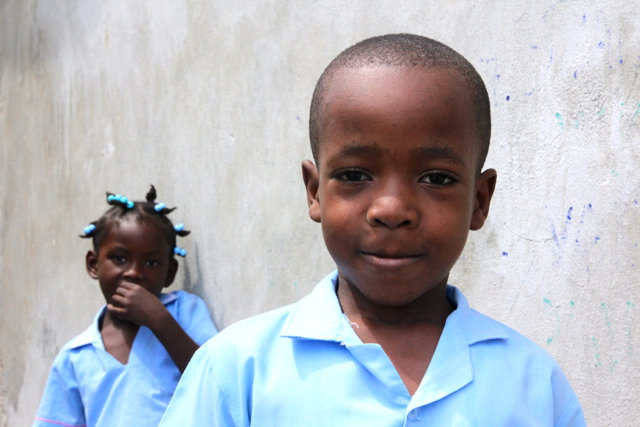 It's now a good few months into the school year, and we're delighted to report that the kids in our programme are thriving.
Many of the children you support are the first in their families to receive a full primary and secondary school education. Their position as the only educated member of the family is a source of pride for their parents, but it also introduces unique challenges.
Last year, Zach needed extra help after school to pass his exams. When we asked why, his teacher said simply 'His parents can't read, so they can't help him at home. We need to help him here, or he won't succeed."
If it hadn't been for you, Zach wouldn't have gotten that extra help. Discouraged and on his own, he would have been at high risk of not completing school. But, luckily for Zach, your generosity funded after-school help to support him and he passed his end of year exams with flying colours!
This year, we've welcomed several new children who are in the same position as Zach was last year. We'll need your support to ensure that they get the same support Zach had.
This Christmas, you can give our new students the gift of education by setting up a recurring donation. When you create your recurring donation between today and New Year's Eve, GlobalGiving will match your donation!
Your monthly gift of just $16 a month will fund three full months of education and extra help for a student like Zach.
Set up your recurring donation here
Not ready to commit to a monthly donation? No problem. Your one-off donation, whatever its size, will be gratefully received.
Thanks so very much - and, if you're celebrating this year, we wish you a very Merry Christmas!