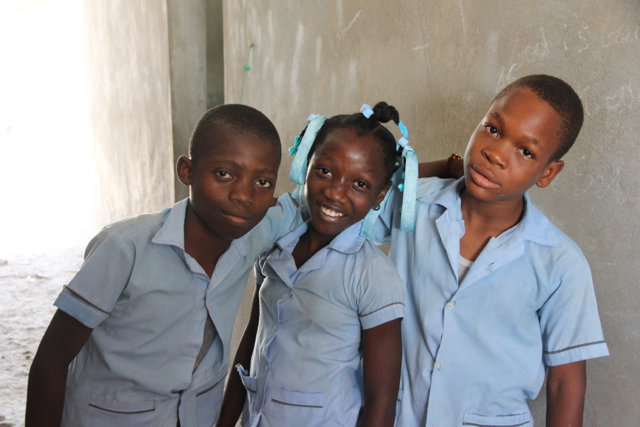 We're delighted to report that, thanks to you, we're going to welcome two new kids for the coming school year! We'll also replace a student who graduated in 2013. This means that you'll soon have three new students to get to know.
This is a really exciting development which wouldn't have been possible without your generosity. Thanks so much!
Our Haitian staff are currently working on identifying three kids who are living in poverty, are keen to go to school, and who would be unable to attend without your support.
It may seem that adding three students is a small drop in a very large bucket, but at IDV we believe in sustainable growth. We'd rather add a small number of children every year and support each child through the end of high school than add lots of children all at once and have to drop some of the students later.
We can't wait to introduce you to our new students. School starts on October 1st, so it won't be long now until each enrolled child has their uniform, books, and butterflies in their stomachs for their first day of the 2014 school year!
None of the 12 children now in our programme would be going to school without your support – and now it's easier than ever to keep supporting kids like Carol. Tomorrow, GlobalGiving will be matching your donations by 30%. This means that if you give $34, we'll be able to provide a full month of school for a child like Sonia!
We hope that you'll give what you can tomorrow and share this update with friends and family.
Again, thanks for making the growth of our programme possible, and we wish you the very best!