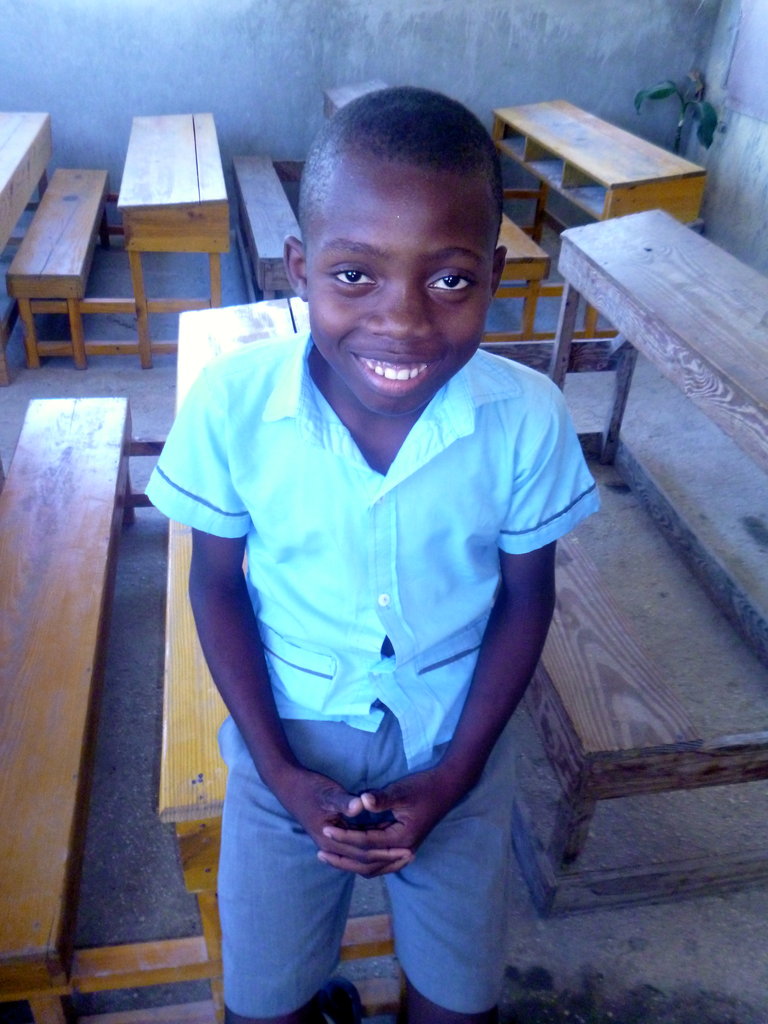 We're delighted to report that all of the kids in our scholarship programme are continuing to succeed thanks to your generosity. While all of the kids in our programme are special, there's one child who particularly stands out from the crowd.
Wilkenson is 15. His mother died in a car accident before the earthquake, and his father died of cholera in October 2010. He was left selling water on the streets of Port au Prince until, around Christmas of that year, a friend of the HTDC orphanage found him and brought him to the orphanage.
Before arriving at the orphanage, Wilkenson had never attended school and he could barely read or write - but he's caught up phenomenally quickly. Today, he attends special afternoon catch-up classes for older children who did not attend school when they were younger. His teachers describe him as the class leader, and he got the highest mark of the group on his mid-term exam.
In just a few years, Wilkenson has gone from a street child with no future to telling anyone who will listen that he wants to be a doctor so that he can help others as they've helped him. You made that change possible.
We hope that you'll keep supporting Wilkenson and all his classmates as they start their final school semester and prepare for their end of year exams. Four of the kids need a little extra tutoring to pass these exams and the extra help costs just $30 a month per child.
Tomorrow, GlobalGiving will top up your donations by 30%, so if you give just $23, we'll be able to give a child a month of extra help. Even if you can't afford to give, you can share this link and let your friends and family know how such as small donation can change lives!
Thanks so much for your support, and we wish you all the very best!