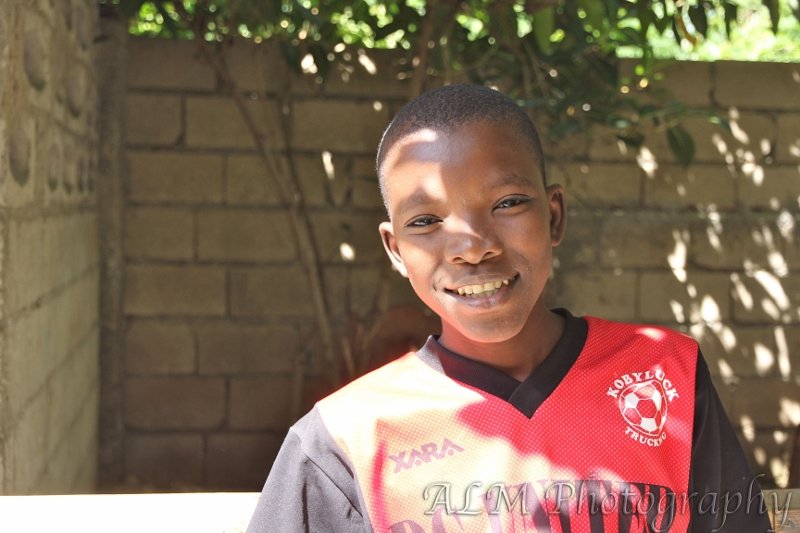 Thanks to your fantastic support, the children currently enrolled in our scholarship programme have taken their exams!
It's no secret that it's been a tough year for all the kids you've supported. Their main care-giver, Valerie Delice, passed away, and his death disrupted school for more than a month. Many of the older students took on more responsibility for the younger children in the orphanage, and all of the children were distracted by their grief.
But despite overwhelming challenges, the kids studied hard, and half of them have passed their exams on the first try! This is an amazing achievement given all the difficulties these children have overcome in the past two years and we are inspired by their determination to continue learning.
Children who received the equivalent to a "D" in the US will be given the opportunity to resit their exams, while children with lower grades will repeat the grade. To help all the kids prepare for next year and the resitting of their exams, the teachers will be tutoring students over the summer.
These kids have stuck with their studies through challenges that would leave many adults paralysed with grief. We're incredibly proud of what they've achieved this school year.
None of the children's' achievements would have been possible without your generosity. Thank you so much for helping the children in our scholarship programme through the challenges that 2012 presented.
We'll be taking the summer to review the programme with the teachers and orphanage staff and, when school starts up again in the fall, we hope you'll be there with us, ready to continue supporting education in Haiti.
Thanks again for your support, and our warmest regards,
Links: