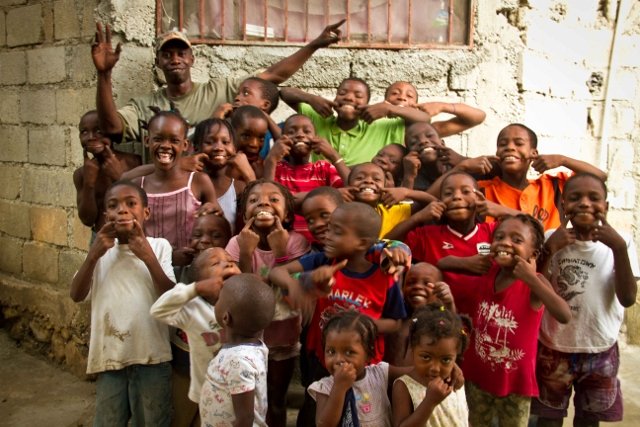 First of all, our apologies for taking so long since our last update! It's been a challenging, emotional time for the scholarship programme. In January 2012, the leader of the orphanage where the children in our scholarship programme live and attend school, Valerie Delice, was killed in a car accident.
Val was a kind and self-less man who devoted his life to children who would otherwise have been on the street. His death was deeply upsetting for all of us at EDV. Its effects on the orphaned children who called him a father have been unimaginable.
Following Val's death, there were concerns that the orphanage and the school would be forced to close. We spent more than a month in contact with other orphanage supporters and Val's friends and family trying to decide what was right for the children. In the end, all agreed that the children should stay together and stay in school, but there was no one to run the orphanage. For a time, it looked hopeless.
But "hopeless" isn't a word that appears very often in the Haitian vocabulary.
Since those early difficult days, Val's friends have taken shared responsibility for the orphanage. The community has rallied, and today, while challenges remain, the orphanage is open and working its way back to security.
35 of the original 50 children in our scholarship children are in school, and we plan to bring the rest of the children back into school as soon as possible. The future is anything buy certain, but we're proud that despite enormous challenges, 70% of the children in the programme have stayed in school.
If it hadn't been for your generous donations we wouldn't have had the resources to continue supporting the children in our scholarship programme through their grief. Thank you so much for all you've given. We hope that you realise what your support has meant to these kids who have faced so much hardship and loss in their short lives.
Today, we are turning our attention to the challenges and joys which are sure to lie around the corner. The kids need the support of donors like you more than ever, so please give what you can, share this update, and help us find the resources we need to keep these vulnerable children in school.
Thanks again, and our warmest regards.