Covid Update
Throughout the last quarter school's in Beijing have been closed due to Covid, which gave Bethel an opportunity to focus on outreach, while being able support our children in other ways. Because Bethel's main school has been closed for several months now, expenses continue, and we've had to furlough and lay off several of our amazing staff members due to the shortage of scholarship and sponsorship funds that support the school. We are really hoping that the guidelines will permit the school to open up as soon as possible. Outside of Beijing, our satellite school centers have now all opened back up (Zhengzhou on March 16th, Nanjing on April 13th, and Jiazuo on May 18th).
Supporting Our Centers
While in the midst of the outbreak, Bethel's China Director Susan Qu and the Bethel Team helped source and distribute hundreds of much needed supplies to our partner sites in Nanjing, Zhengzhou, Jiazuo and Jingdezhen. Bethel was able to send supply kits, which included masks, cleaning supplies and toilet paper to the sites to support all of the children and staff in the orphanages.
Reaching the Blind and Visually Impaired Community
Bethel's mission is to empower children who are blind or visually impaired and their caregivers. One of the ways we do this is by providing education and support to institutions, communities and families of children who are blind or visually impaired. To continue our outreach, throughout March and into Q2, Bethel launched a new outreach video series networked through Bethel's WeChat platform, that has already supported close to 600 people. The series, features content from eight of Bethel's teachers in our Beijing, Zhengzhou and Jiazuo school's and features new topics on VI early intervention, fine motors skills and speech therapy. To learn more about our new series, visit Bethel's official WeChat channel.
Hippotherapy
While the Bethel school is not currently open, we were able to safely take several of our students and family members to hippotherapy on May 27th. Along with aquatherapy, Bethel has used hippotherapy to support our children for many years now. To understand how VI children can benefit from hippotherapy, certified therapeutic riding instructor Wanda L. Ritter states:
"Beyond the freedom and selfconfidence that is gained by riding, visually impaired children reap tremendous physical benefits, as well. Posture is often affected when a child is blind or has low vision. Riding a horse approximates a normal walking gait in the pelvic, trunk, and upper body area of a person. This is very helpful for blind children who shuffle their feet or tend to walk in a circle because of a dominant leg." (National Federation of the Blind)
This was a great opportunity for our children to be active and connect with the horses especially with school on hold.

Beijing Sinobo Guoan Football Club
On Children's Day, Bethel was graciously invited by the Beijing Sinobo Guoan Football Club to enjoy a safe sports day. The club spent several hours playing with our children going on sports drills and talking about the game. Bethel has a five year relationship with the team and they have been a joy of inspiration to both our students and teachers.
Thank You
As with everyone, navigating through this situation with Covid has been difficult, but Bethel will keep going. We are preparing to open the school with special guidelines that are now required. Things like automatic temperature machines, sanitizing stations are all mandatory. Financially, things are very tight so any support would go a long way. We thank you for your continued devotion to support us in our endeavor to help the blind and visually impaired. Stay safe and be well.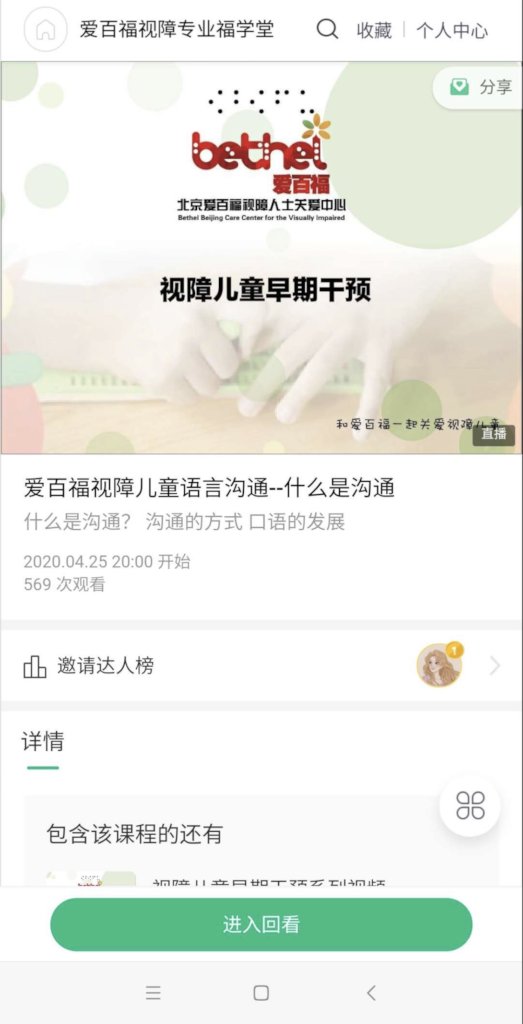 Links: