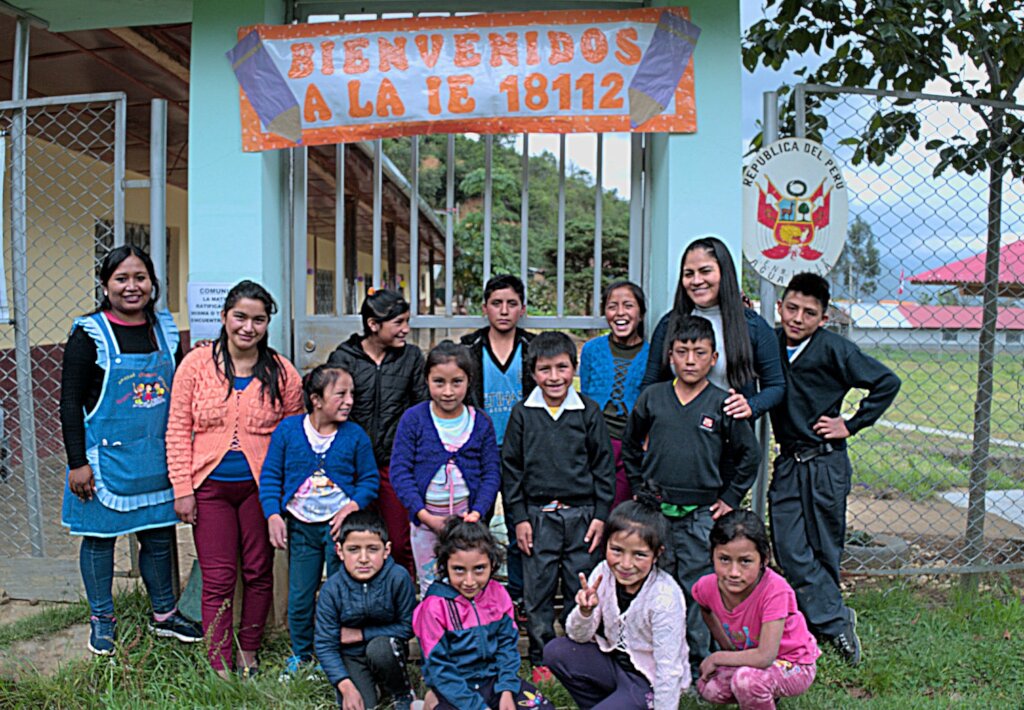 We want to share with you an update on how our project has been going, therefore we are going to tell you the story about Estelita and her teacher Ruddy, a participant in our Leadership Program.
At Agua Santa's 18112 School, teacher Ruddy has found that her students from the third grade of elementary school, have difficulties expressing themselves orally and reading. For this reason, Ruddy, a journalism graduate, decided to found a school radio station with her students.
Since no such thing had previously existed in the community, the students, along with their teacher, had to start one from scratch. They only had three essential materials: A speaker, a microphone, and lots of desire for learning.
With these tools, the students met in the center of the community, from Monday to Friday at midday to read international, national, and community news - the most important ones. The children were happy to see how people crowded in front of them to listen to them and thank them for their great job.
One of the students who improved significantly thanks to the project is Estelita. She was quiet in the past, as her teacher Ruddy remembers her. Estelita put a smile on her teacher's face when she surprisingly volunteered to replace a student who was too nervous about conducting an interview.
"I will do the interview, teacher"- said Estelita very cheerfully and with a smile on her face.
"I said, 'Wow! How she has changed. At that moment I was overwhelmed with happiness that you can't even imagine" - said teacher Ruddy enthusiastically.
Thanks to your support we can make possible a lot of stories like Estelita's. Together we can transform Peruvian education!