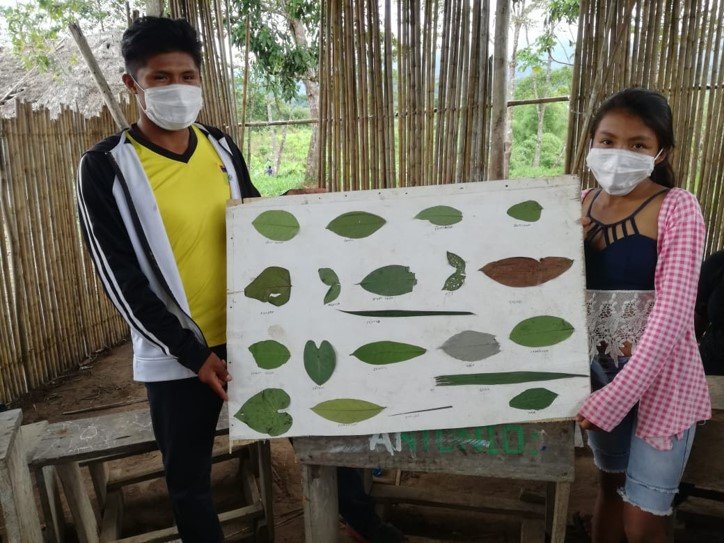 Last year was quite atypical, full of new challenges, uncertainty in the day to day in the different aspects of our lives, and in the lives of thousands of students who went from attending Monday to Friday to studying in their schools to take their classes at home, whether on television, radio, telephone or internet.
Amazonas, is a region that belongs to the Peruvian jungle, is among the 18 regions most affected by COVID19, where 47% of students cannot access the 'Learning at Home' program (a strategy implemented by the Ministry of Education) because they have no access to the internet, radio or television. Through our Leadership Program, a group of our fellows become teachers in schools in Amazonas.
At Enseña Perú we adapted so the education and learning of students does not stop. Our fellows prepared themselves and adapted in order to reach their students through video calls or phone calls, In addition, they carried out strategies such as weekly call schedules, generating a common purpose between mothers and fathers, children and themselves as teachers. Moreover, activities like feedback to mothers and fathers to monitor their children's learning and motivate them at home, and the creation of audiovisual didactic material have been possible thanks to the commitment and donations of people like you.
During 2020 we have managed to develop all these activities and work with more than 300 students in 4 secondary schools in Amazonas.
We hope to count on you in 2021 to continue promoting a leadership movement for a transcendent education for all students in Peru.
If you would like to know more about our work, please contact us, we will be happy to talk, get to know you more and build a better future together!
Thank you very much again, have a great start of the month.
Staff Enseña Peru.