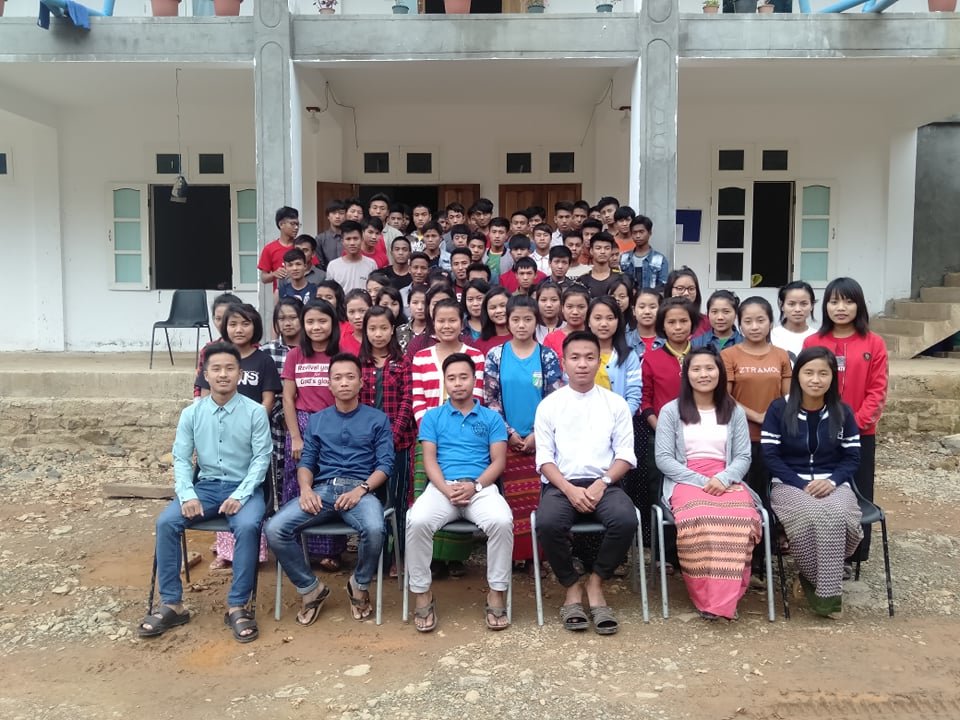 At the end of June, the first students arrived in Lailenpi to enrol in the newly launched Education for All project. Over 100 youth from surrounding villages, who have previously failed their Year 10 exams, signed up to receive tutoring for the next ten months at the recently built Health and Hope Training Centre.
The project was piloted last year, supporting 202 students part-time, who were studying in two schools in Lailenpi town. The team focused on providing additional tutoring in English, Maths, Physics and Biology. The Year 10 exam results are just out and there was a significant improvement...
As a result of the pilot project, 24% of students passed their exams compared to under 10% two years ago. The 2019 result means that an additional 21 students passed the Year 10 exam in comparison to 2018. Whilst the pass rate in Chin State continued to be the lowest for the whole country, students in Lailenpi achieved a 4% higher pass rate than the state average (20%), with the highest state in the country achieving 37%. For a remote rural town, this is a significant achievement, almost matching the pass rate of students from the state capital, Hakha.
The new students enrolled last week for full-time education with the first classes taking place on Monday. Dipar, one of the graduates of Health and Hope's Freedom to Education scholarship programme, is now a class tutor, supporting this project. She wrote this short message to us during enrolment:
"Yesterday when I was receiving the students for Education for All, unexpectedly I met one of my year 10 classmates. Incredibly, he has been trying to pass class 10 since 2010 when I was also taking the same exam. As soon as I met him, he said to me: "I really need your help to pass my year 10". I am so touched by what my friend said to me. I really hope and pray that this project will be a blessing for many students. Please can you thank everyone for all of their support to start this project and a big thanks to all our generous donors. May God bless you all."