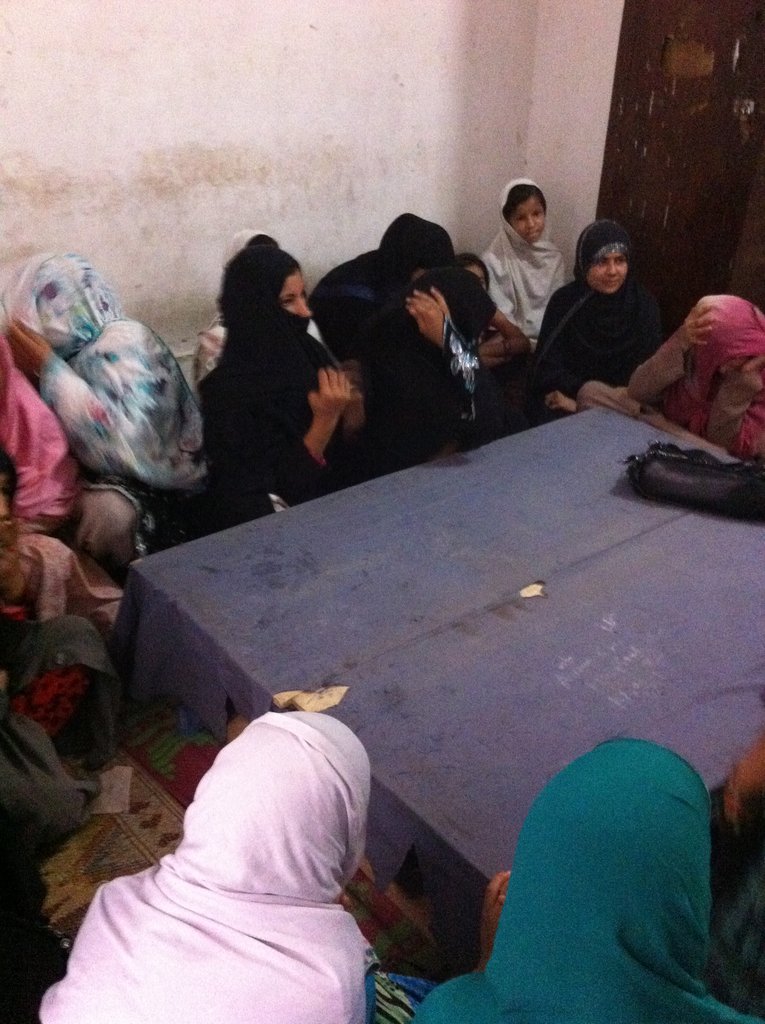 Dear Friends,
Thank you for your support of the Afghan Institute of Learning's efforts to provide education to Afghan refugees living in Pakistan. During 2013 a total of 1,718 Afghan were educated in AIL learning centers and schools. AIL currently supports a preschool program, one learning center and three schools.
The preschool program provides education for very young students, teaching them the basics they need to succeed when they start school. The schools are providing a high quality education to school age children and the learning center is providing skill and education to older students, mostly women.
We'd like to share the story of Zahra, a 24 year old refugee attending classes in AIL's Learning Center. Zahra is one of three children. She and her sister were very eager to attend school, but her father was a very strict man who didn't want his wife or daughters to leave their home, much less go to school. Despite this, was clear that he did value education because his son was allowed to attend school.
Going to school was a dream for Zahra and her sister. Her relatives advocated for her to be able to go to school, but he wouldn't consider it. Every day, Zahra's desire to go to school grew, she became interested in sewing and began making clothing for dolls. Her father, however, would not be swayed.
In order for her brother to continue with his education, the family moved to an area with a high school. The new neighbors asked why Zahra couldn't go to school, and having to answer this over and over made her very sad. The neighbors pled the girls case, but it did no good. Their father said the girls were too old to go to school now.
One of their neighbors was a teacher at a school near the AIL Learning Center. She came to Zahra's house and told her mother about the Learning Center. She told her that the classes were free, and the girls were not too old to go there. Zahra's mother spoke with their father and after some time, he gave his permission for them to attend.
The girls and their mother joined the literacy and sewing classes. They have learned so many different techniques in the sewing classes, and Zahra began selling the clothing she made to her neighbors.
Zahra was able to complete both the literacy and sewing classes. She continued to work at home to earn money. Soon she got engaged, and she was able to sew herself a beautiful dress to wear at her engagement party. When guests asked about the dress, she was so proud to be able to say that she had made it. After getting married, Zahra moved to Canada with her new husband.
In Canada, she is making and selling traditional Afghan clothes. She is able to earn money to support both her family and family still in Pakistan. She said "I am very happy to be able to work and earn for my family. This is all because of AIL. I am so thankful to have had this opportunity, and that AIL has opened centers to help women and girls. I always pray for AIL, they changed my life."
Again, we'd like to say thank you for your support. Your support is helping to teach women like Zahra skills that help them to live a better life. Thank you.