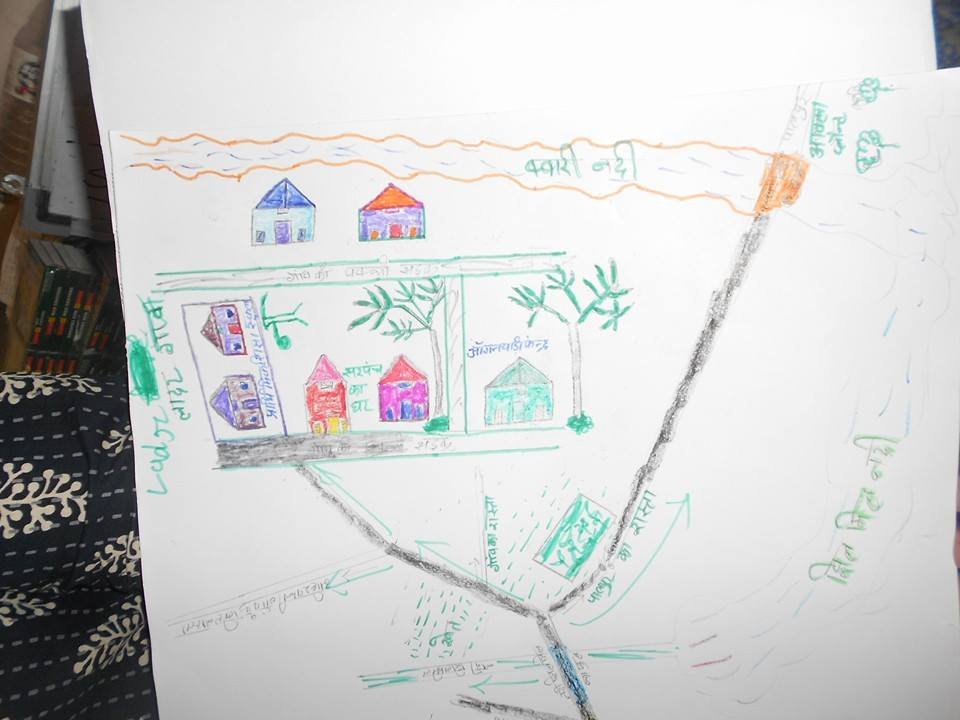 Greetings from Adharshila. I write to share with you the activities of Adharshila schools during the summer vacations and monsoons. During these months we focus not just on teaching but also on teachers' training and outdoor activities for our students, who are mainly Sahariya adivasi children and first generation learners from other underprivileged families in the Chambal region of Madhya Pradesh, India.
On 1st July, Adharshila welcomed Sarfaraz, our new intern who is looking after the Sahariya Schools and also teaching English at Adharshila Agraa. Within a month of his arrival, Sarfaraz managed to convince the parents of our young students in two villages to join their kids in learning to read and write. With his help, we have been able to set up two learning centres for adults in villages Paira and Khallai.
During 1-25 July, we were also joined by our interns Anshul, Rashmi, Anmol and Shweta from the School of Education, Ambedkar University Delhi. They conducted a two week training workshop for the Adharshila team. It was attended by 20 participants, mostly young boys and girls just out of school and into their first year of teaching at the new Adharshila schools set up with your support.
The students of Adharshila celebrated Independence Day and Adharshila's founding day (15th August) with visitors from Delhi, Bangalore and Bhopal. The events included flag hoisting, sports prize distribution and a swimming contest at river Jhilmil.
Our student Deependra, who graduated from Adharshila last year, got selected to the Indian Army - the first from his village to achieve such a milestone.
In September, Adharshila got accredited by Credibility Alliance (CA), a Ford Foundation supported organization that monitors Indian NGOs for their financial and administrative management standards. A stamp of approval from CA means that we can convince more and more supporters that their support goes systematically to the target beneficiaries in the most transparent and efficient manner possible.
Thanks for continuing to support us. We will be in touch soon to request for your continued support this year. Watch this space for some exciting news that is still in the making, but which we hope to share with you very soon!