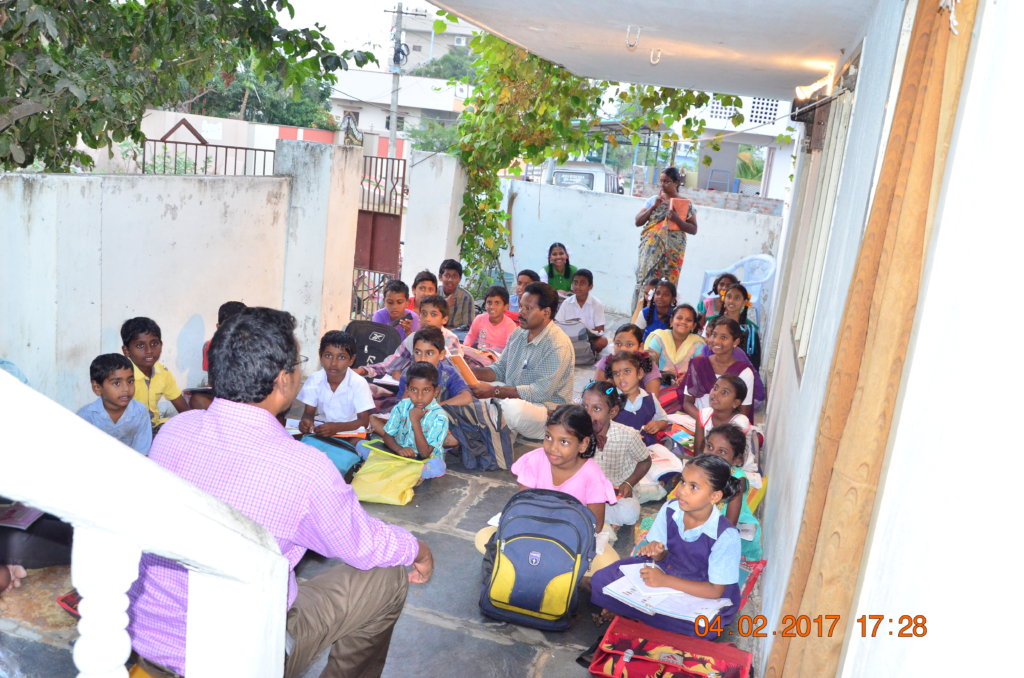 Children smiles are giving strength to ARV to see their improvements and doing hard work almost all the children with the support of Globalgiving. They are gaining confidence in themselves and are not only improving in their studies but also in their overall development. They are participating in extracurricular activities like sports, singing and dancing. The children coming to Tutoring Centers from different areas by walk as they cannot afford a means of transport due to their poverty ridden circumstances. But the interest of the students to study does not waver as they showed tremendous potential.
This quarter ARV had an intern working and interacting with the children at the Centres of Chevuru and Kandrika. Sirivalli, an intern from St. Xavier's Institute in Kochi visited ARV for internship. She visited the Chevuru and Kandrika Centres, interacted with the children and the parents and explained on the importance of education, nutritious food, health and sanitation. She urged the women to send their children regularly to school as it leads to a better way of life.
The children are showing outstanding progress not only in academics but also in sports and other curricular activities. When the ARV team visited the Centre, it was happy to find that many of the children secured good marks in their exams. Even the parents were surprised and expressed their gratitude for the opportunity that ARV provided to their children to improve their studies.
Achievements of the students in this quarter:
Ten children from all classes in the centres secured Class first in their respective classes. Eight students secured first prize in various extracurricular competitions like Elocution, Essay Writing, Drawing and Quiz Competitions conducted in commemoration of Indian Republic Day on January 26th 2017. Two children won first prize in sports competitions. One student secured Second Rank in the International Olympiad of Science from her school. All the children irrespective of their background and school, are making use of the after-school supplementary education in the centres, gaining confidence in themselves, securing good marks, showing improvement from month to month, and working for their overall betterment. The interest and competitive spirit of the children strengthening ARV to work more with the children and provide better facilities in education for their betterment.
There are many children are in need of counseling and continuous motivation to continue the school. ARV not in position to support all the children with inadequate resources. Expecting from donors and other stakeholders to think and extend support as well as share with others. Thanks to the Gol
We thank all the supporters and pleased to share the award "GlobalGiving awarded a badge with a top ranked organisaiton in 2016" given by GlobalGiving.