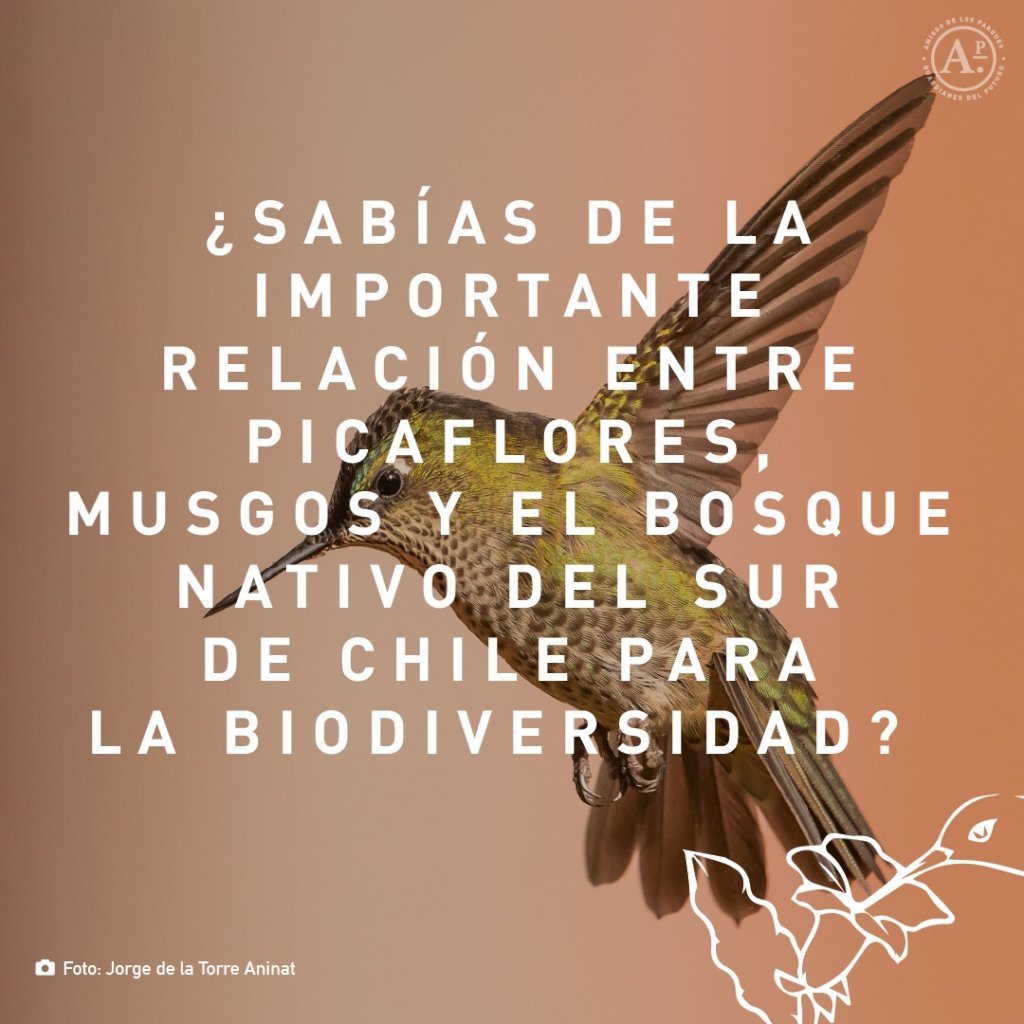 Reporte en español
El desafío que tenemos es grande: romper la inercia de lo que nuestros socios de Kauyeken llaman la "extinción de la experiencia". ¿Qué quiere decir esto? Que nuestra experiencia con la biodiversidad se extingue porque actualmente la mayor parte de las personas vivimos en ciudades, sin contacto con los bosques, lagos, praderas o con las especies de plantas, animales y hongos que los pueblan.
Para ello, trabajamos en diversas iniciativas que impulsan la reconexión de las nuevas generaciones con la naturaleza, abriendo la mirada y los sentidos hacia los otros seres vivos con quienes cohabitamos el planeta, fomentando de esta manera habilidades socioemocionales como la curiosidad, el pensamiento crítico, la empatía y el autoconocimiento, entre otros.
En un trabajo colaborativo, nos sumamos a Kauyekén en un proyecto para que niñas y niños de Magallanes comprendan la relación que existe entre la naturaleza y su cultura en su vida cotidiana. Para ello, se está llevando a cabo un libro interactivo que será distribuido gratuitamente a niñas y niños de la región, y se realizarán talleres en todas sus provincias.
Realizamos un reportaje especial a 13 años de la erupción del volcán Chaitén, en el que entrevistamos a distintos investigadores acerca de cómo se recupera la naturaleza después de un evento de esta magnitud y qué puede aprender la humanidad de este proceso. Puedes acceder aquí
En el marco de la alianza con la Universidad Austral, a comienzos de abril se llevó a cabo un café científico sobre el agua en el que participó el consejero de Amigos de los Parques, Juan Pablo Orrego, y que contó con lengua de señas y se emitirá a través del canal de televisión Vértice TV.
Por su parte, una manera de proteger y hacer educación pública para la naturaleza es generar conciencia de sus interacciones. Lanzamos así distintas guías gráficas que permiten visualizarlas.
Avanzamos paso a paso en este largo camino de promover una cultura de parques. Esta es una invitación de largo aliento a ser guardianes de nuestros parques nacionales, guardianes del futuro. ¡Gracias por ser parte!
English version
The challenge we have is great: to break the inertia of what our associates of Kauyeken call the "extinction of the experience". What does this mean? That our experience with biodiversity is extinguished because currently most of us live in cities, without contact with forests, lakes, grasslands or with the species of plants, animals and fungi that populate them.
To do this, we work on various initiatives that promote the reconnection of new generations with nature, opening the gaze and the senses towards the other living beings with whom we cohabit the planet, thus promoting socio-emotional skills such as curiosity, critical thinking, empathy and self-knowledge, among others.
In a collaborative work, we join Kauyeken in a project so that children from Magallanes understand the relationship that exists between nature and their culture in their daily lives. To this end, an interactive book is being carried out that will be distributed free of charge to girls and boys in the region, and workshops will be held in all its provinces.
We carried out a special report 13 years after the Chaitén volcano eruption, in which we interviewed different researchers about how nature recovers after an event of this magnitude and what humanity can learn from this process. You can see it from here
Within the framework of the alliance with the Austral University, a scientific coffee on water was held at the beginning of April in which the counselor of Amigos de los Parques, Juan Pablo Orrego, participated, and which included sign language and will broadcast through the television channel Vértice TV.
One way to protect and do public education for nature is to raise awareness of its interactions. We launched different graphic guides that allow to view them.
We are advancing step by step on this long road of promoting a culture of parks. This is a long-winded invitation to be guardians of our national parks, guardians of the future. Thanks for being a part!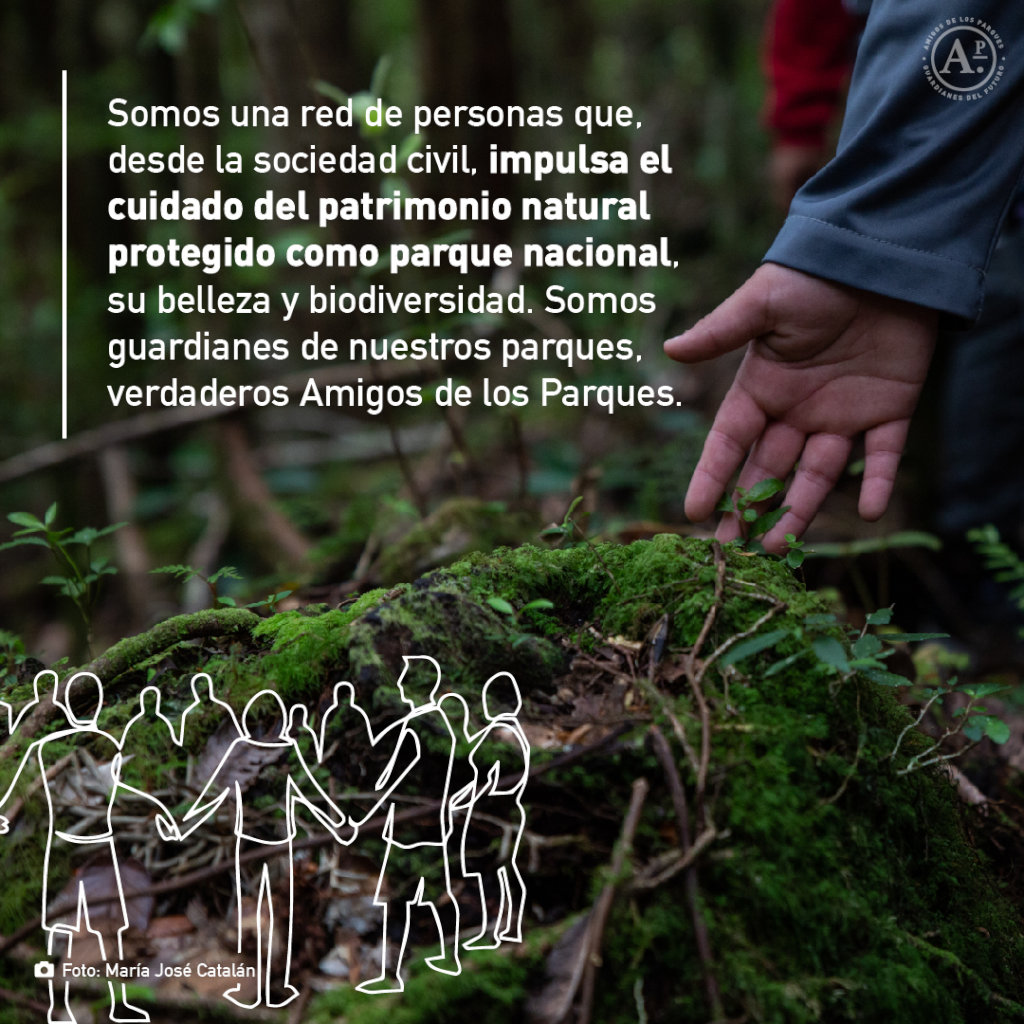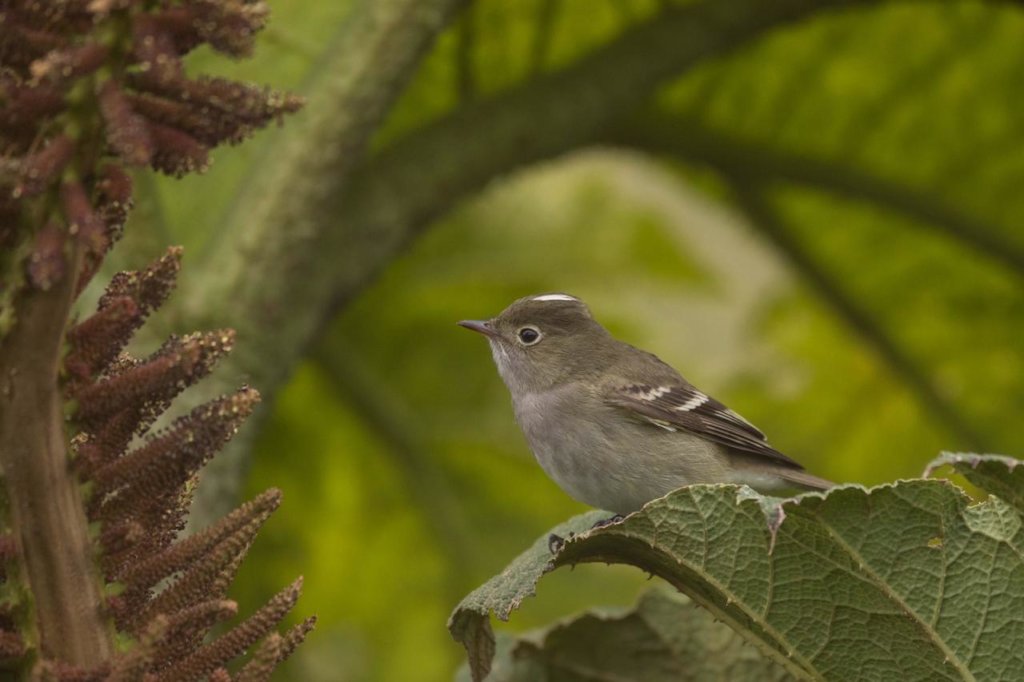 Links: