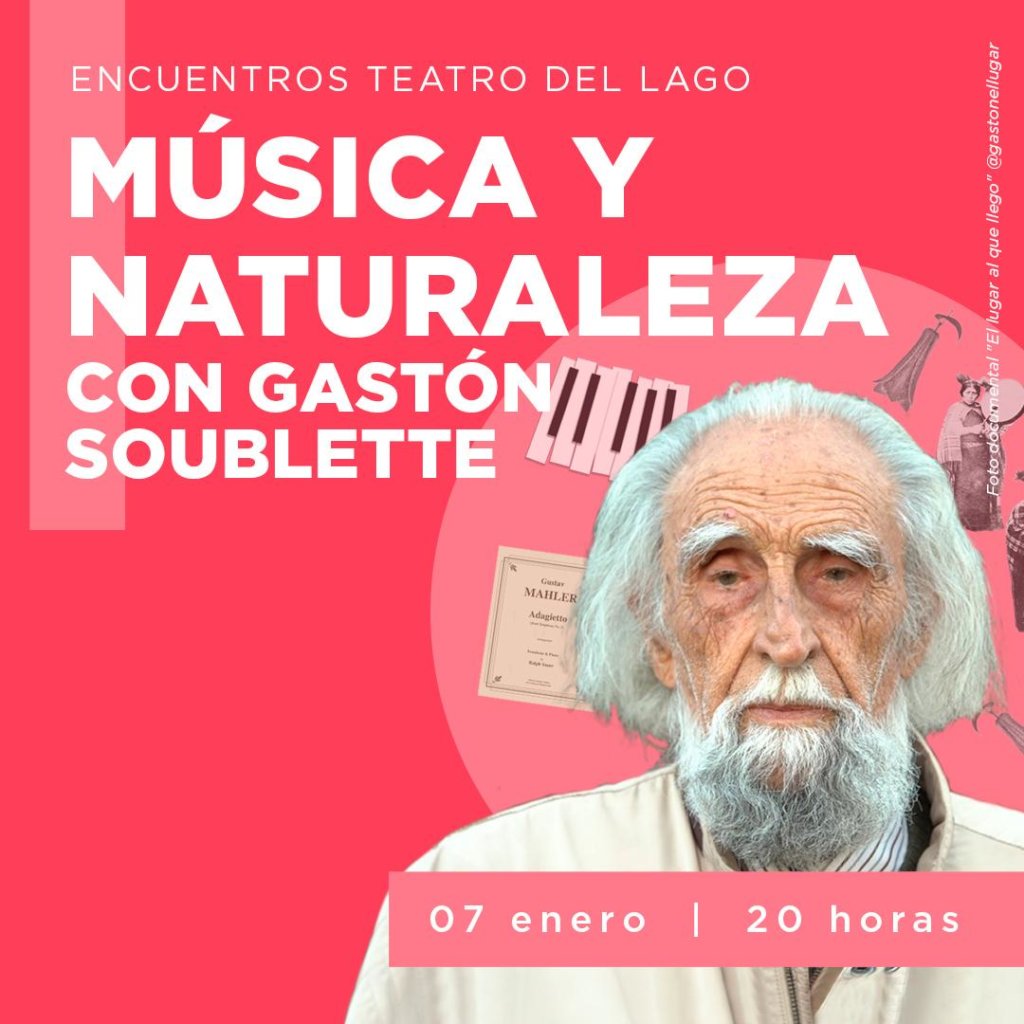 Reporte en español
¡Muchas gracias por apoyar nuestros primeros pasos en la generación de una verdadera cultura de parques nacionales en Chile!
En medio de la crisis sanitaria y las medidas de confinamiento, hemos trabajado en levantar información y en potenciar el debate público acerca de los distintos caminos para superar las crisis de salud, social, ambiental y económica por las que atravesamos. Y es que la naturaleza una vez más nos llama la atención acerca de cuán desconectados estamos de ella y cómo sólo en conexión con ella podremos avanzar.
En este contexto educativo, y en el marco de la alianza con Teatro del Lago, se llevó a cabo un encuentro virtual con Gastón Soublette acerca de Música y Naturaleza. Desde su casa en Limache, el pensador chileno conversa con el consejero de comunicaciones de Amigos de los Parques, Javier Sanfeliú, sobre su vínculo con la naturaleza y la música, su admiración por Mahler, su trabajo de investigación y rescate del folclore chileno y de cómo la cosmovisión mapuche lo ha llevado a transformar su mirada sobre la relación del ser humano y la naturaleza. Un encuentro inolvidable que ha tenido más de 1.000 visualizaciones y donde además interpreta en piano, parte de la novena Sinfonía de Mahler. Puedes ver el encuentro en el siguiente enlace.
En el marco de la alianza con la Universidad Austral, a comienzos de enero se llevó a cabo el primer café científico en el que participaron Giuliana Furci, fundadora de Fundación Fungi, y Eugenio Rengifo, director ejecutivo de Amigos de los Parques, el que contará con lengua de señas y se emitirá a través del canal de televisión Vértice TV y que será compartido una vez que esté disponible en lenguaje inclusivo.
Por su parte, una manera de proteger y hacer educación pública para la naturaleza es generar conciencia de sus amenazas. Es por ello que a fines de 2020 y adelantando la temporada de incendios forestales publicamos un informe y lanzamos una campaña de prevención, la cual ha sido difundida en varios medios de comunicación. Participamos en este contexto en el encuentro virtual organizado por Chile California Council sobre incendios forestales, en el cual el Estado de California entregó una guía de prevención al Estado de Chile.
Poner en valor los parques nacionales requiere del trabajo articulado entre distintas organizaciones, sumando esfuerzos que vayan en la misma dirección. Es por ello que Amigos de los Parques y la iniciativa digital Parques Nacionales lanzaron recientemente una agenda de trabajo conjunto que promueva el conocimiento y el cuidado de los parques nacionales, impulsando una verdadera cultura de parques en nuestro país. En este contexto, la primera serie de contenidos que impulsarán en conjunto será una guía de cómo ser buenos exploradores de los parques nacionales, la que se dará a conocer en las redes sociales de Amigos de los Parques y Parques Nacionales durante el mes de enero de 2021.
Avanzamos paso a paso en este largo camino de promover una cultura de parques. Esta es una invitación de largo aliento a ser guardianes de nuestros parques nacionales, guardianes del futuro. ¡Gracias por ser parte!
English version
Thank you very much for supporting our first steps in generating a true culture of national parks in Chile!
In the midst of the health crisis and the confinement measures, we have worked to gather information and promote public debate about the different ways to overcome the health, social, environmental and economic crises that we are going through. And it is that nature once again draws our attention to how disconnected we are from it and how only in connection with it can we move forward.
In this educational context, and within the framework of the alliance with Teatro del Lago, a virtual meeting was held with Gastón Soublette about Music and Nature. From his home in Limache, the Chilean thinker talks with the communications advisor of Amigos de los Parques, Javier Sanfeliú, about his link with nature and music, his admiration for Mahler, his work investigating and rescuing Chilean folklore and how the Mapuche worldview has led him to transform his view of the relationship between human beings and nature. An unforgettable encounter that has had more than 1,000 views and where he also performs on piano, part of Mahler's Ninth Symphony. You can see the meeting in the following link.
Within the framework of the alliance with the Austral University, the first scientific coffee was held at the beginning of January in which Giuliana Furci, founder of Fundación Fungi, and Eugenio Rengifo, executive director of Amigos de los Parques participated, which will feature with sign language and will be broadcast on the television channel Vértice TV and will be shared once it is available in inclusive language.
For its part, one way to protect and do public education for nature is to raise awareness of its threats. That is why at the end of 2020 and advancing the forest fire season we published a report and launched a prevention campaign, which has been disseminated in various media. In this context, we participated in the virtual meeting organized by the Chile California Council on forest fires, in which the State of California delivered a prevention guide to the State of Chile.
Valuing national parks requires coordinated work between different organizations, adding efforts that go in the same direction. That is why Amigos de los Parques and digital initiative "Parques Nacionales" recently launched a joint work agenda that promotes knowledge and care of national parks, promoting a true park culture in our country. In this context, the first series of content that they will promote together will be a guide on how to be good explorers of national parks, which will be released on the social networks of Friends of National Parks and Parks during the month of January 2021.
We are advancing step by step on this long path of promoting a park culture. This is a long-winded invitation to be guardians of our national parks, guardians of the future. Thanks for being a part!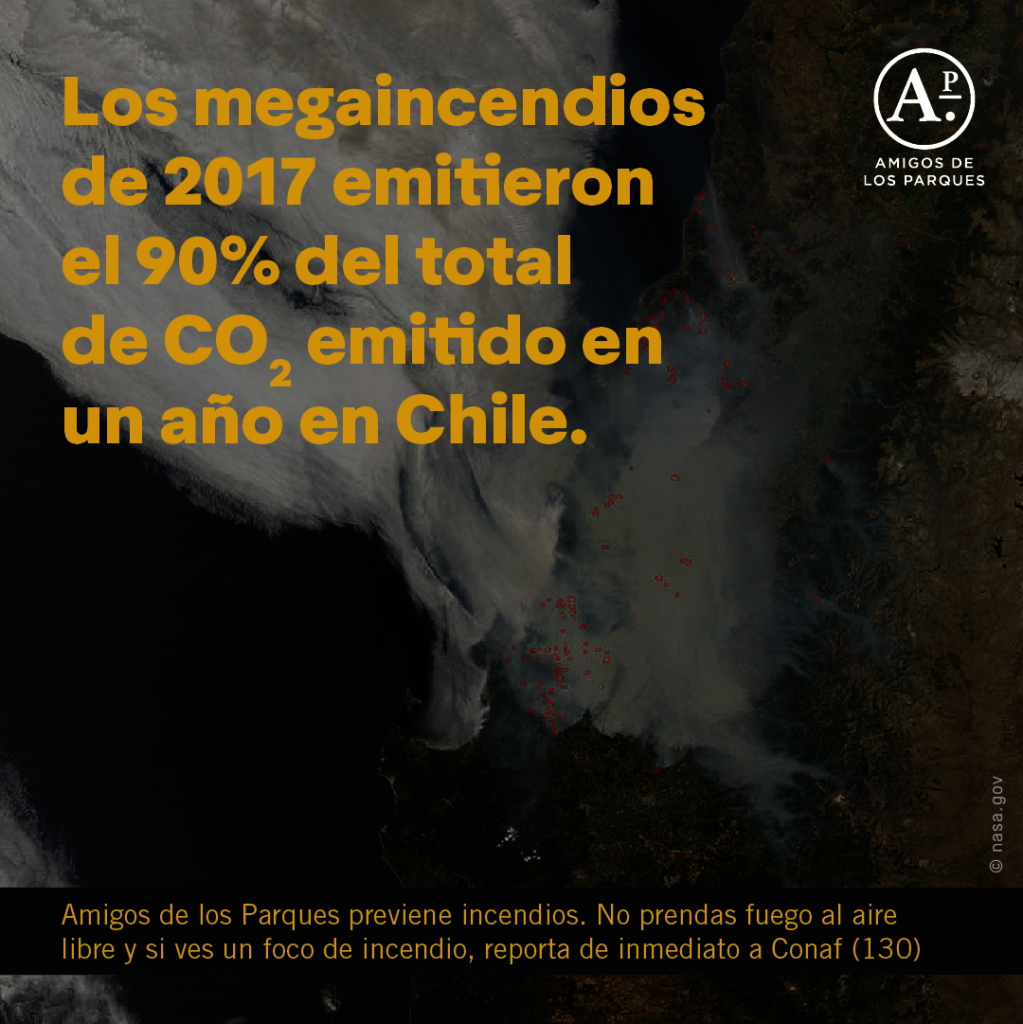 Links:
Attachments: