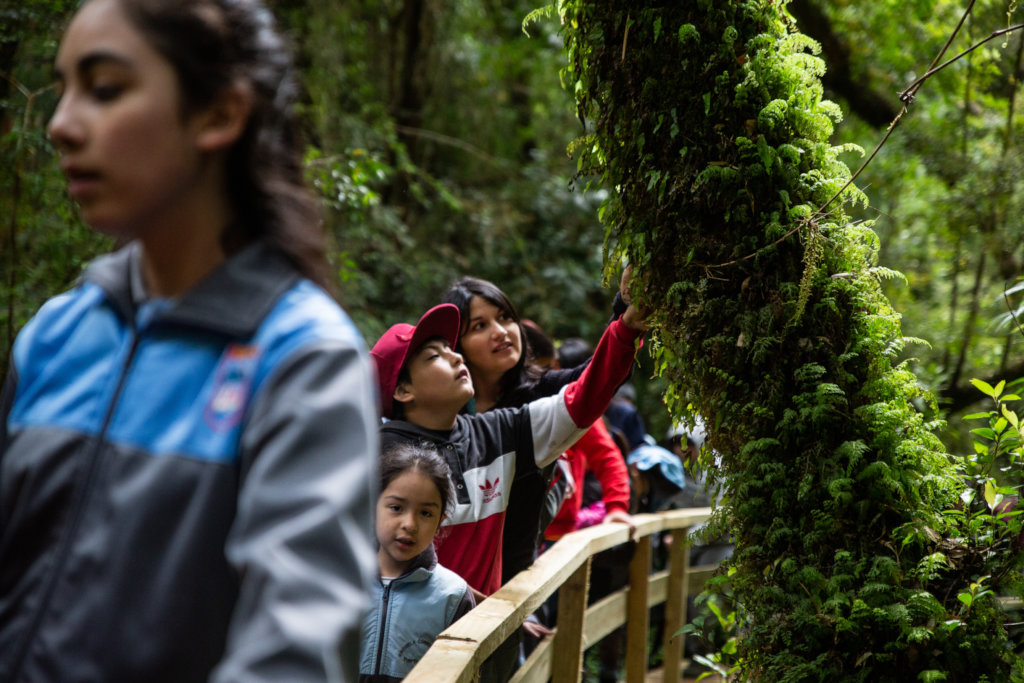 Reporte en español
¡Muchas gracias por apoyar nuestros primeros pasos en la generación de una verdadera cultura de parques nacionales en Chile!
Hoy la emergencia sanitaria producto del COVID-19 nos golpea duramente. La tarea es enfrentar la emergencia, por cierto, pero, en forma paralela, tener una mirada amplia y trabajar a largo plazo porque lo que afecta nuestra salud y bienestar es mucho más que este virus. La salud humana no está separada de la salud del planeta y su estado depende en gran parte de nuestras decisiones y acciones. Está todo conectado.
Si afectamos o degradamos los ecosistemas, si aportamos a la crisis de extinción de especies, si emitimos gases de efecto invernadero, si vivimos en una falsa desconexión de la naturaleza, afectamos nuestra salud y bienestar. Reconocer que somos parte de un ecosistema implica un despertar de la conciencia sobre el lugar en que vivimos y cómo nos relacionamos en él y con él.
Este es el minuto de cambiar la forma en que hemos ido adelante. Y es por ello que queremos contarte cómo avanzamos en este proyecto en su primer año y los pasos que esperamos lograr en 2020, para lo que necesitaremos poder contagiar a que más personas se sumen a impulsar la educación sobre parques nacionales.
Durante 2019 invitamos a distintas personas a reflexionar sobre ¿Por qué Parques Nacionales? y a exponer en charlas abiertas a la comunidad que realizamos en 12 ciudades de 4 regiones de Chile, llevando los parques nacionales y su relevancia a distintos públicos: niños, jóvenes, adultos, expertos, sociedad civil, y actores del mundo público.
Paralelamente, publicamos un estudio de caracterización acerca de los parques nacionales en Chile, su financiamiento y las oportunidades y desafíos que representan y compartimos esos contenidos en redes sociales, columnas de opinión y medios de comunicación.
Durante 2020 impulsaremos con más fuerza nuevos contenidos que abran miradas para distintos públicos sobre la urgencia de la conservación, la riqueza del patrimonio natural protegido y sus amenazas, a través de encuentros (virtuales y presenciales, cuando volvamos a salir de nuestras casas), seminarios y desarrollo de material gráfico.
Una invitación a ser guardianes de nuestros parques nacionales, guardianes del futuro. ¡Gracias por ser parte!

English version
Thank you very much for supporting our first steps in generating a true culture of national parks in Chile!
Today, the health emergency caused by COVID-19 hits us hard. The task is to face the emergency, but, in parallel, to have a broad vision and work in the long term because what affects our health and well-being is much more than this virus. Human health is not separate from the health of the planet and its state largely depends on our decisions and actions. Everything is connected.
If we affect or degrade ecosystems, if we contribute to the species extinction crisis, if we emit greenhouse gases, if we live in a false disconnection from nature, we affect our health and well-being. Recognizing that we are part of an ecosystem implies an awakening of consciousness about where we live and how we relate to it and with it.
This is the minute to change the way we have gone forward. And that is why we want to tell you how we are progressing in this project in its first year and the steps we hope to achieve in 2020, for which we will need to be able to spread more people to promote education on national parks.
During 2019 we invited different people to reflect on Why National Parks? and to expose in talks open to the community that we carry out in 12 cities in 4 regions of Chile, taking National Parks and their relevance to different audiences: children, youth, adults, experts, civil society, and actors from the public world.
At the same time, we published a characterization study about the national parks in Chile, their financing and the opportunities and challenges they represent, and we shared these contents in social networks, opinion columns and the media.
During 2020, we will push more vigorously new content that opens sights for different audiences on the urgency of conservation, the richness of the protected natural heritage and its threats, through meetings (virtual and face-to-face, when we leave our homes again), seminars and development of graphic material.
An invitation to be guardians of our national parks, guardians of the future. Thanks for being part!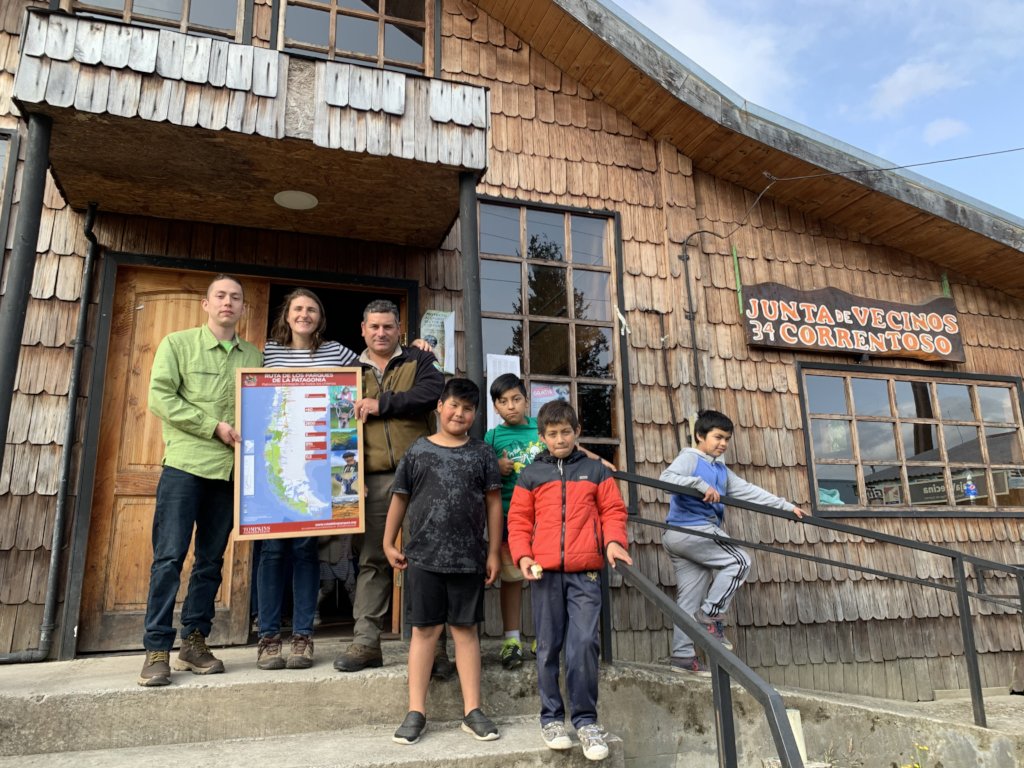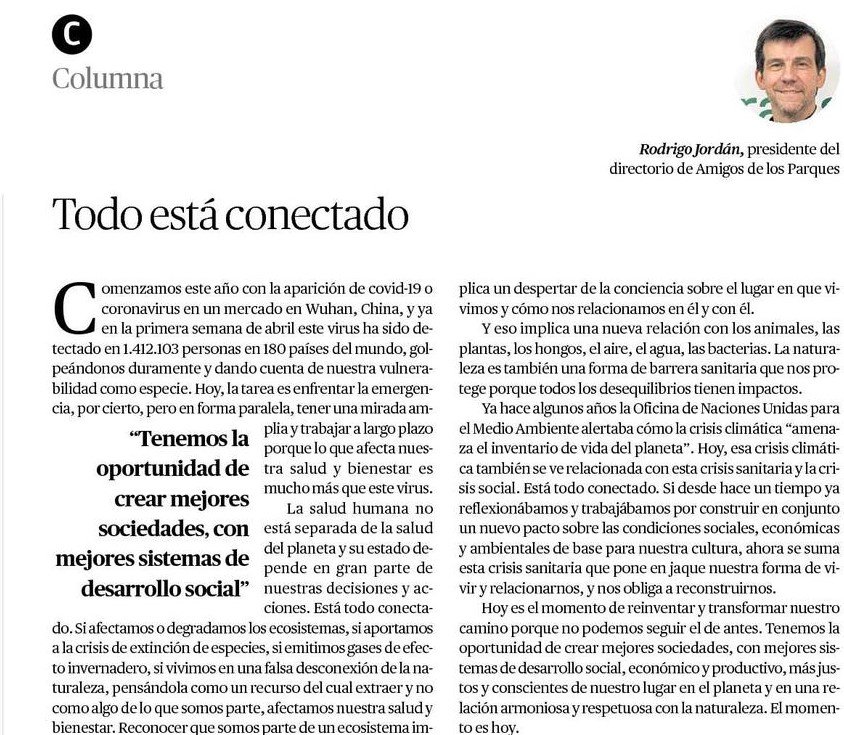 Links: