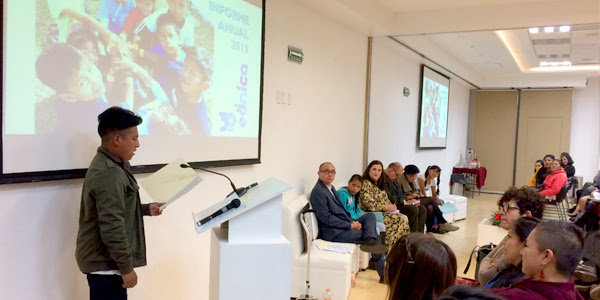 In ednica, we defend and promote human rights so that children and young people can build a dignified life project.
We are very happy to be 30 years old. Our greatest satisfaction is knowing that many boys, girls, adolescents, young people and their families, in a street situation, have managed to build success stories and have an opportunity to change their situation.
Again, as an example, we share with you the testimony of one of the girls who attends our community center in Colonia Morelos in Mexico City.
My name is Cristal.
I am eleven years old and I am in the sixth year of primary school. I will soon enter secondary school, although I am a bit scared.
In ednica, I've learned addition, fractioning, how to solve math problems, quantity composition, etc.
It has helped me in school because now I understand math more.
I have also learned to improve my reading and writing, sometimes we read aloud, some things about writing, spelling, and above all, I have learned how to understand better what I read, that is called "reading comprehension".
We know that this would not be possible without the support of those who have joined us in being allies in our work. Thank you for your trust!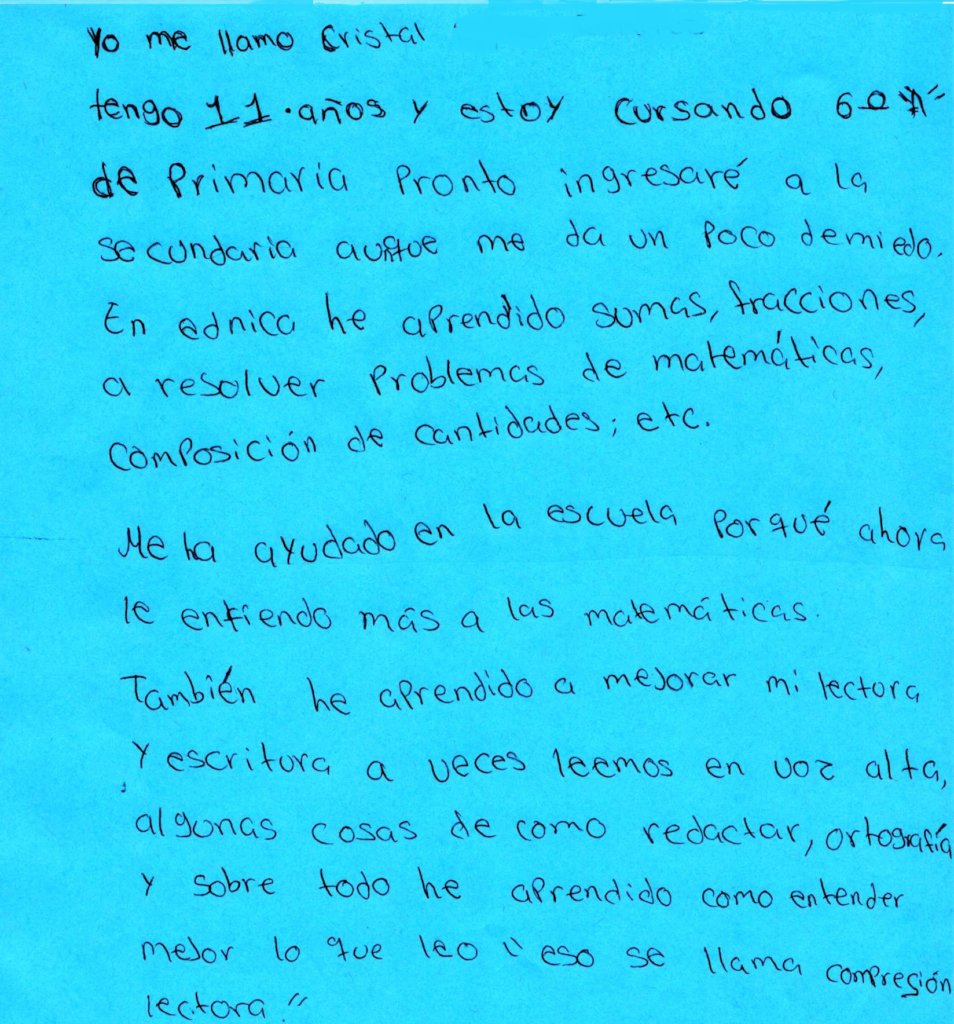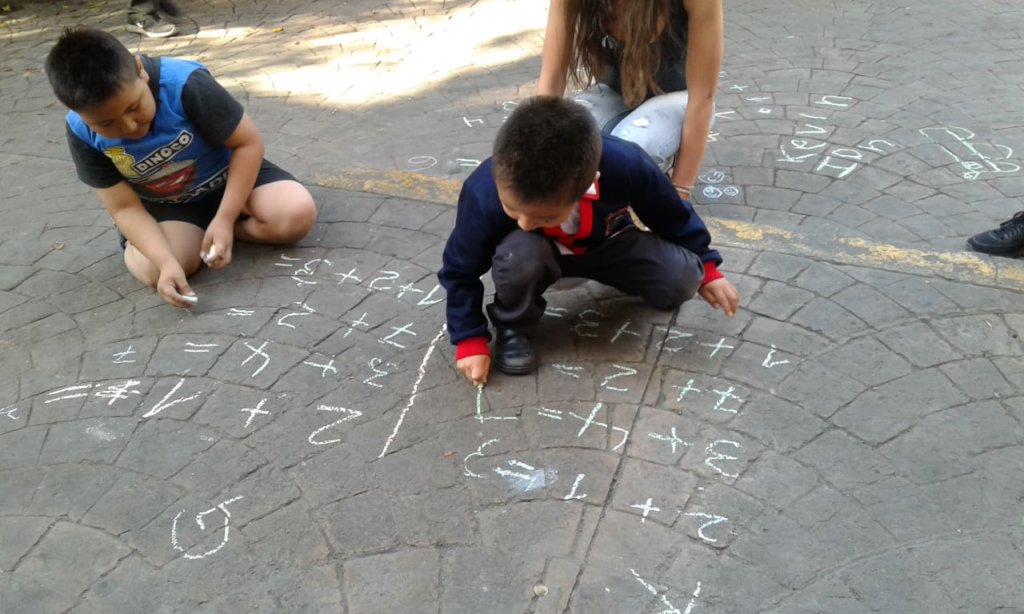 Attachments: