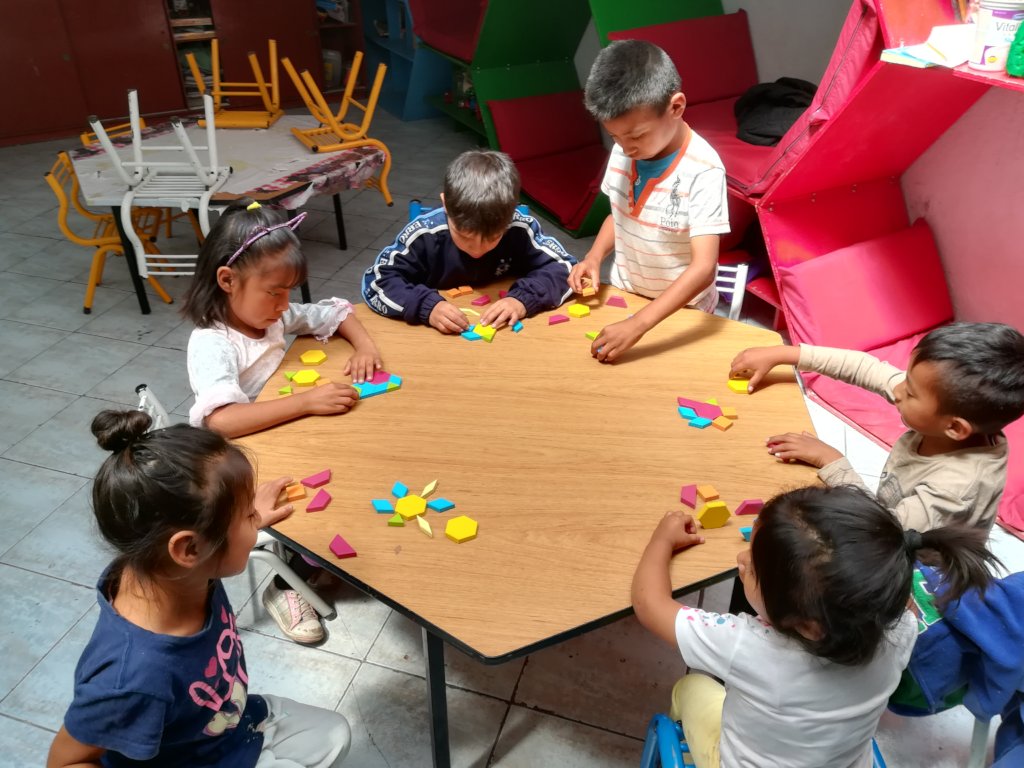 At Ednica, we strive to ensure that children who work on the street stop doing so and continue their studies.
We are very happy because thanks to your support, we are able to tell stories of children, teenagers and young people who entered school from the basic level to the university.
Today we want to share with you the testimony of Brandon, who attends the Xochimilco community center.
Hello, my name is Brandon D. I´m 10 years old and I have been attending the Xochimilco Community Center since I was 5 years old.
The activities I do at ednica are: film workshop, life skills, and math activities like the multiplication lottery, we also read in the beehives, I've been to the book fair 4 times and I've bought several books like "The Little Prince".
I have improved in school in Spanish and math.
Because of their socioeconomic conditions, it is difficult for these children to reach even basic education; however, it is thanks to their trust and support that every day we strive to enable them to do so.
During this time, topics such as peace education, the culture of legality, the defence and promotion of their rights, the development of social-emotional skills and the strengthening of their cognitive skills, such as mathematical logical thinking and the development of reading skills, have also been developed with the children.
Thank you for making it possible for children who work on the streets of Mexico City to continue studying.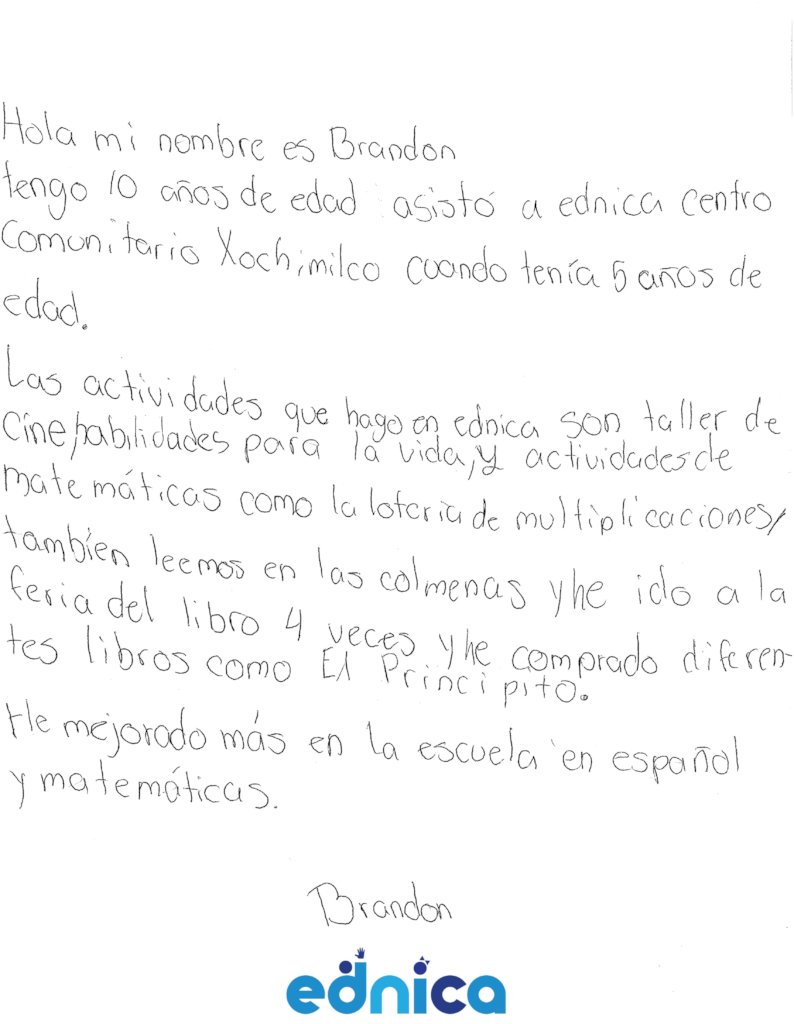 Attachments: