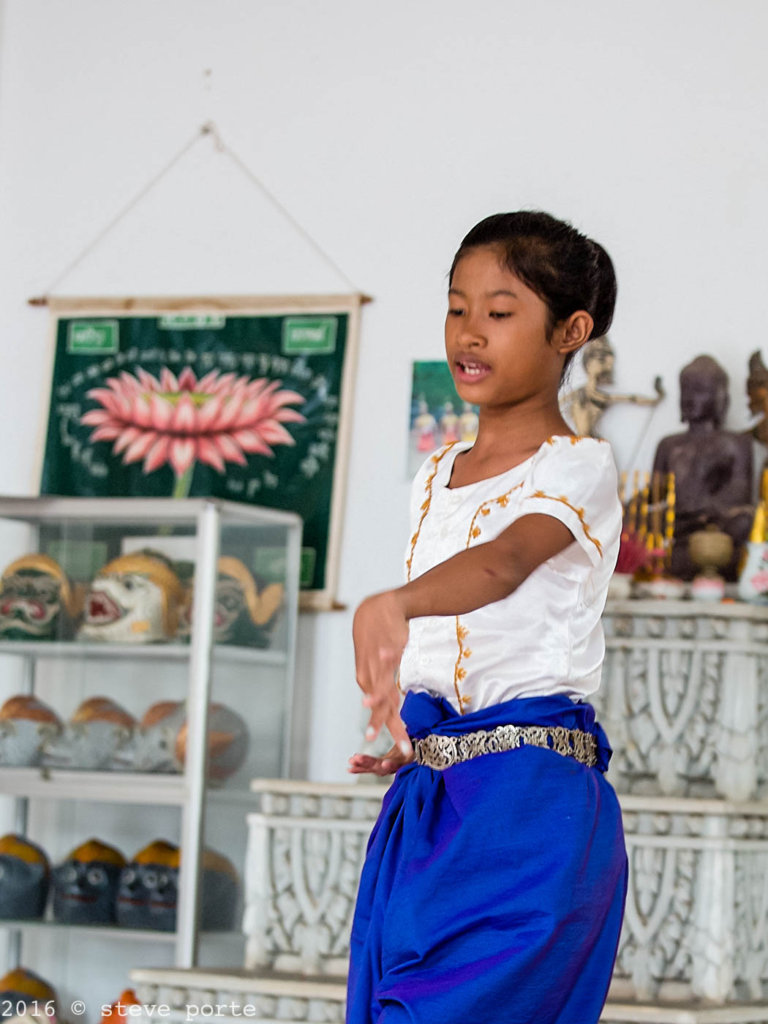 Hello dear friends and supporters of our school,
Please join us for International Youth Week on GlobalGiving from 7th August starting 9am -Washington DC time until 12th August at 11.59.59pm.
This is such an important occasion for us, because for a limited time donations to our NGO will be matched 100% by GlobalGiving. So please celebrate the wonderful work our school does.
In today's world small local organisations such as ours do not receive foreign government or large NGO funding. The world has changed and funding policies have changed also. This makes it so important for us that our project is supported by raising funds online and creating greater awareness of our work and what is happening in Cambodia.
During International Youth Week we will have some key focus points:-
° Psychological, physical and emotional support for our children who have suffered severe abuse from their extended families
° Special medical care and transport to hosptial and special centres in the capital Phnom Penh for our children who have complications due to level 3 HIV, severe epilepsy and deafness.
° Continued support for our program for our Blind children so that they can get a proper education. We raised almost a third of our goal on our recent micro-project fundraiser, but we still have two thirds to go.
° Support for our special arts education program: Which revives traditional performing arts and gives our children a chance to become professional artists and to benefirt from the therapeutic side of learning music, dance and theatre.
Cambodia is often misunderstood by the West as now being a lower-middle income country and so not in need of aid. The reality on the ground could not be more different. Although there is a very tiny percent of super-wealthy Cambodians, more than seventy-percent of the population live in rural areas. Too many people are dispossessed of their land, or their farming affected by climate change. Basic, essential medical care is lacking. Sometimes people die in agony from menangitis because a rural doctor has misdiagnosed the illness as a migraine. Tubercuolosis is drug resistent and endemic. HIV and AIDS is still too high and many parents abandon their children to elderly relatives so as to earn desperately needed money across the border in Thailand.
Cambodia has been pushed by large international NGOs to promote foster care especially amongst extended family members. In theory this is a good idea, because it avoids institutionalised care, which can sometimes be awful. This is based on the model used in the UK and the USA. However recently in the UK it was discovered that an alarmingly high number of children suffered abuse and neglect in foster homes and some were shifted about from home to home without ever settling down. The current reality in Cambodia does not yet support foster care. Although it would be wonderful if extended families or neighbours really loved and took care of orphaned children, this is not the case in many foster homes. Too many children are subjected to abuse, physical and sexual. Others are neglected and many are denied the chance to go to school and complete their education. Socially they are thought of as inferior and used as servants.
In April we battled to complete all the Ministry of Social Affairs legal custody documents in time before the Khmer New Year. Why? Because a little girl given into our care must not go back to her extended family. One uncle hit her so hard accross the face with a bamboo stick that he blinded her in one eye for life. She was also sexually abused by another uncle.
Another of our girls suffered a psychosis from post-traumatic stress because after her mother's death, her father sold her to a married couple, who beat her and neglected her. She now goes to a pscychologist and psychiatrist.
Yet amongst all these tales of incredible suffering and bravery, our school has a beautiful arts program, which is so healing and positive. Our arts program on a larger scale restores back to Cambodia traditions which were thought lost after the Khmer Rouge genocide.
Imagine therefore the complexity of running such a school as ours. The wonderful Cambodian staff we have who try so hard. Of our children - those who live in our school and have so many needs, firstly as children and then physically if they are ill and because all children need caring for properly. Emotionally, because they are are all in need of love and attention and healing. Then the coordination of getting everyone to their academic lessons...our blind children with their Braille teacher, our littlest one to kindergarten, our slightly bigger ones to primary school, middle school and then lyceum. Then extra English lessons for everyone and computer courses for our blind children. Medical and specialist visits for some of our children. Clothing for everyone...the uniform for school, recreation clothes, ceremonial clothes for performances and pyjamas. Our performing arts course, traditional Pin peat and Mohori music, classical Cambodian ballet, folk dance, Yike theatre and making and rehearsing shadow puppetry. We don't just teach the children resident at our school, we also give free lessons to around a hundred children from very poor local villages.
We also have programs that promote peace and inter-religious and cultural harmony. So we have done exchanges with Vietnam (former enemy of Cambodia). We have hosted and been hosted by Qatari high school students. Most especially we continue to do education and awareness about the Cambodian genocide from 1975-79. Because of government policy (some members of the government were themselves former Khmer Rouge soldiers), the younger generation of Cambodians doesn't know enough about the Khmer Rouge genocide. The trauma from the older generation who survived and the lack of interest by the youngest generation, combined with affectivity problems by the generation in the middle has created a social vacum. There are today severe problems of drugs and substance abuse amongst Cambodian youth, alcholism and gambling addictions across all generations and abandon and abuse of children by high numbers of parents because of post-genocide trauma. We have hosted photograph exhibitions about the U.S. carpet bombing of Cambodia and we have screened for free, films and documentaries about the Khmer Rouge genocide. These are normally visual materials that ordinary Cambodians have no access to. In this way we try and build bridges between the different generations and create understanding, healing and peace.
By supporting our school, you have helped and continue to help, this extraordinary richness of multiple projects. You have been helping so many children who vitally require assistance and you have supported the preservation of Cambodian culture. This latter considered World Intangible Cultural Heritage by UNESCO. International youth Week is therefore indeed a real celebration. In August we celebrate 23 years since the birth of our school in 1994.
Well done. You have helped so much!
Thank you everybody
*All Photographs of our students and staff were given with their permission and taken by Steve Porte. We have not photographed those children whose personal difficult histories were described in this report. This is because we would like to protect their identity.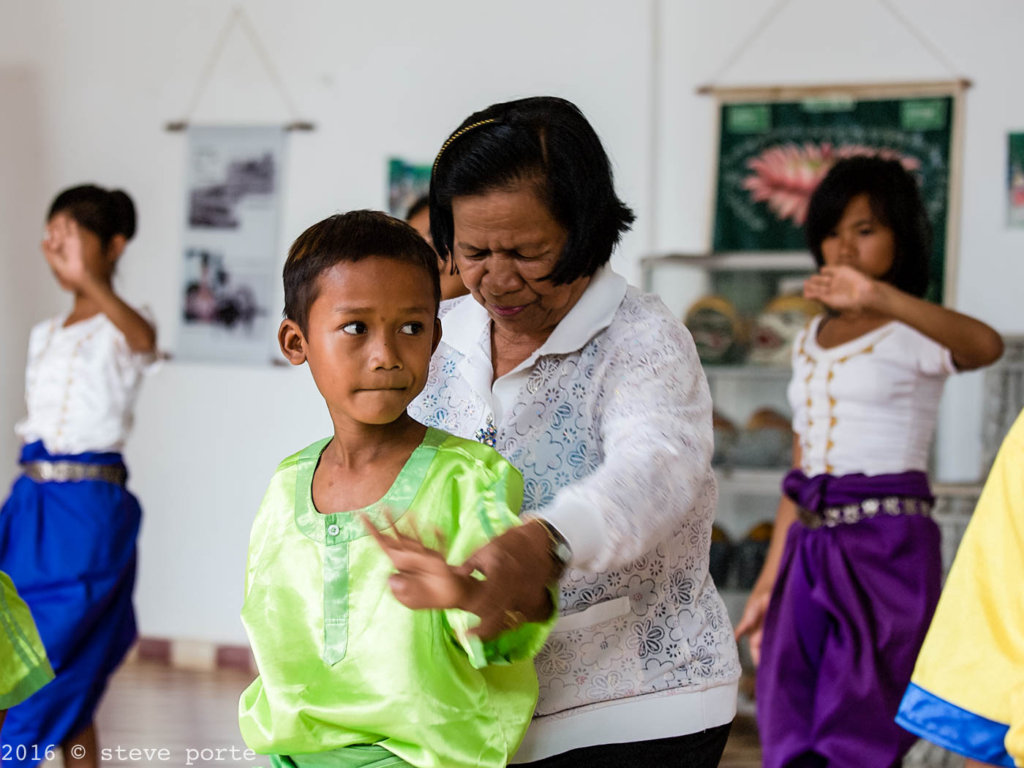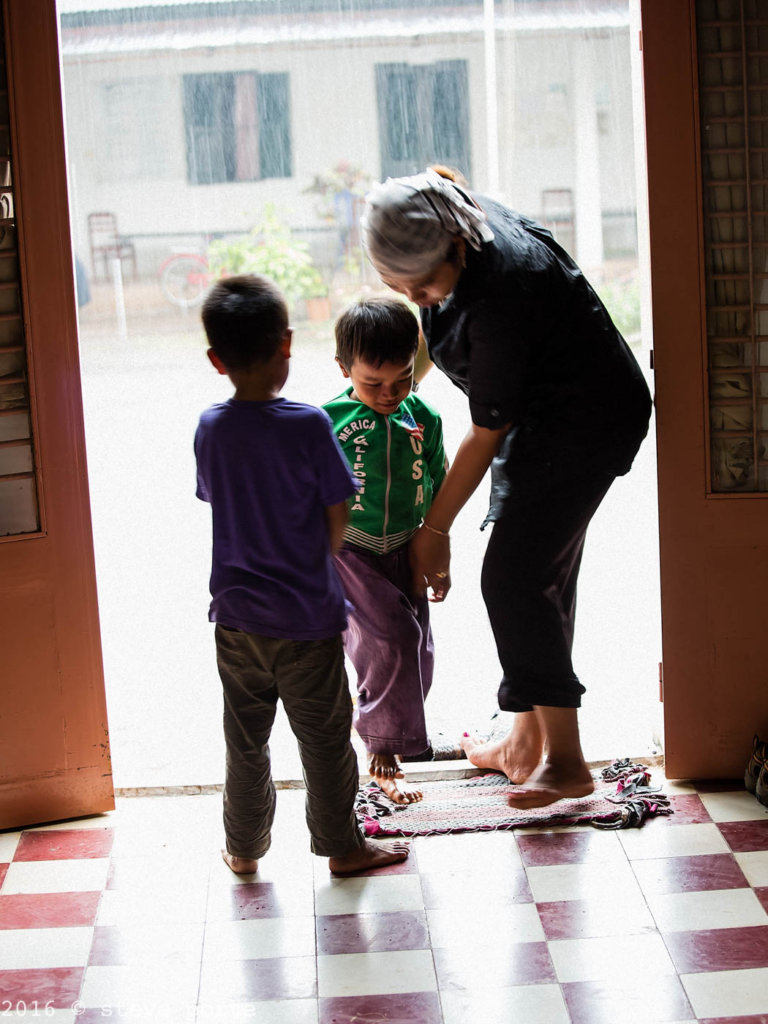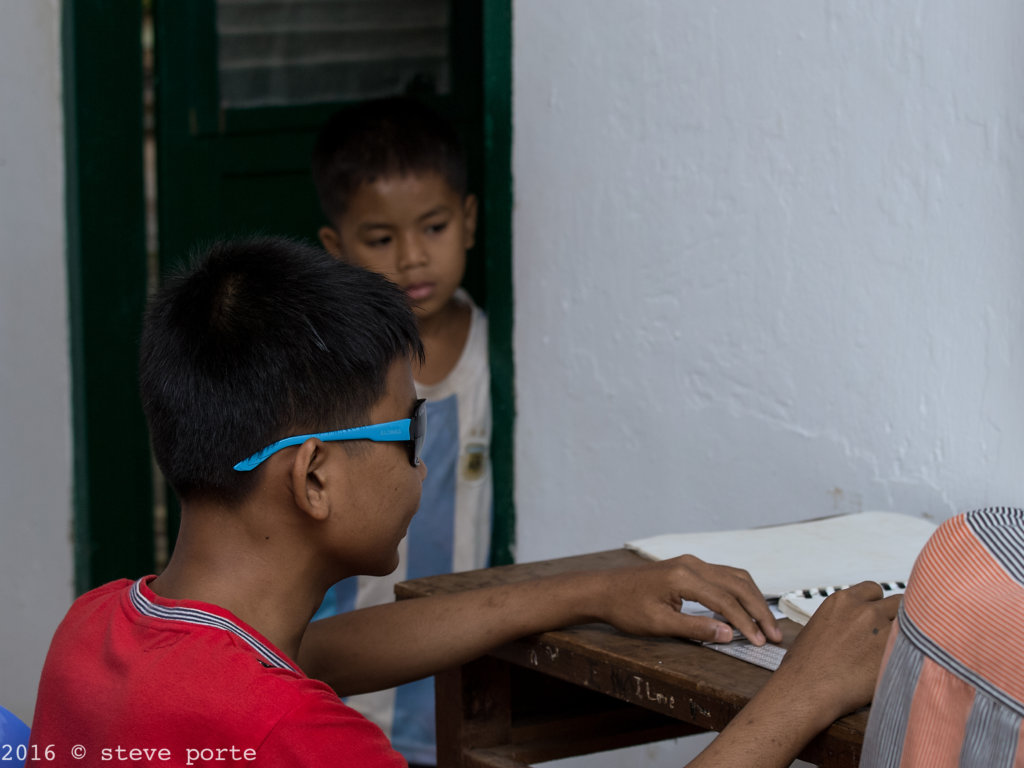 Links: