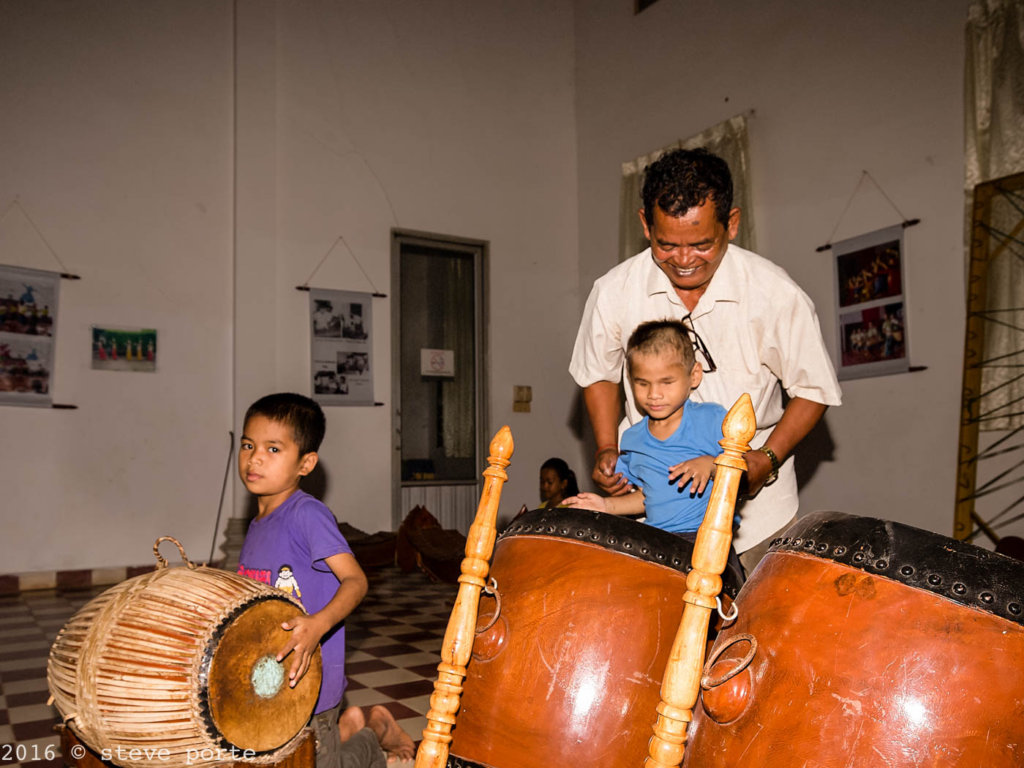 Dear friends and supporters of our school,
Thank you so much for your incredibly generous participation of our Year-End Campaign. Your participation has been so important and has helped us enormously. In this project report, I would like to describe to you one of our programs which you have supported.
The Yike is an ancient art form, which originates from a fusion of the Khmer and the Chhampa Empires, dating back to around the fourteenth century. Today the descendants of the Kingdom of Champa are known as the Chham and probably were related to Malay people. Their religion is Islam and they are now a minority in Buddhist Cambodia.
Around nine hundred years ago, through the centre of what is now modern-day Cambodia there was the Kingdom of Chhampa. The Khmer kings of Angkor were often at war with the Kings of the Chham, but their close proximity meant an inevitable cultural exchange. Later the Kingdom of Chhampa was assimilated into Cambodia. The epic battles between the two kingdoms can be seen on the famous carvings and bas-reliefs of the temples of Angkor Wat.
The art of Yike is very similar to the Chham people's music and dance, but Yike in it's original pure form is practiced by very few Cambodians and is an art which is in danger of dying out.
The Yike combines, music using the large Yike drum, song, dance and theatre. Many of the songs are ancient poems with words long-forgotten in Cambodia. Our school has the honour to have in residence for the last seventeen years, two of the last greatest Yike masters in Cambodia who are regarded as national treasures. Master Loak Kru Bèm and his wife Master Neark Kru Savorn* are from Chhouk District and their Yike troupe is famous.
Both of them survived the Khmer Rouge genocide and the war, because they were told to take care of the Khmer Rouge fisheries in high lakes far from the oppressive mass labour camps where the majority of Cambodians were rigidly controlled and executed. However they faced a lot of danger when the Khmer Rouge regime collapsed and Khmer Rouge leaders retreated to their mountain bases in Kampot. The district of Chhouk and neighbouring Chumkiri came under constant fire, guerilla warfare and attacks on the civilian population. The Khmer Rouge factions were in competition with one another and one faction decided to execute Loak Kru Bèm for being a Yike musician. In great fear, he decided to go and see the most powerful Khmer Rouge leader of the area, who dominated both factions, to ask for clemency. The leader in question hearing Loak Kru Bèm play, said that he could not see anything wrong with the music and that Loak Kru Bèm, his wife and family should be left in peace.
Not only do Loak Kru Bèm and Neark Kru Savorn teach Yike at our school for both our residential children and impoverished children from local villages, they are also devoted carers and counsellers to our children. Loak Kru Bèm takes great care of our large garden and both give so much more than is normally required of a teacher. They truly love our children and have profound concern for their welfare. They are sensitive and kind to our little blind and deaf boy, who loves playing the drums because he can feel the vibrations and they encourage him to experiment with the instruments and even to dance. Both masters have prepared special performances with our students and we have together won two national prizes in the capital Phnom Penh and recorded a CD.
You can watch them on our short film posted on our project page. You will understand what special people they are and how honoured and grateful we are to have them at our school. Because of your wonderful and generous help, we are able to support the Yike program and the great benefits it brings both to our children and to keeping alive the ancient, cultural heritage of Cambodia.
Thank you
* Loak Kru means Master (male) Neark Kru means Master (female). We have not given their full names to protect their privacy.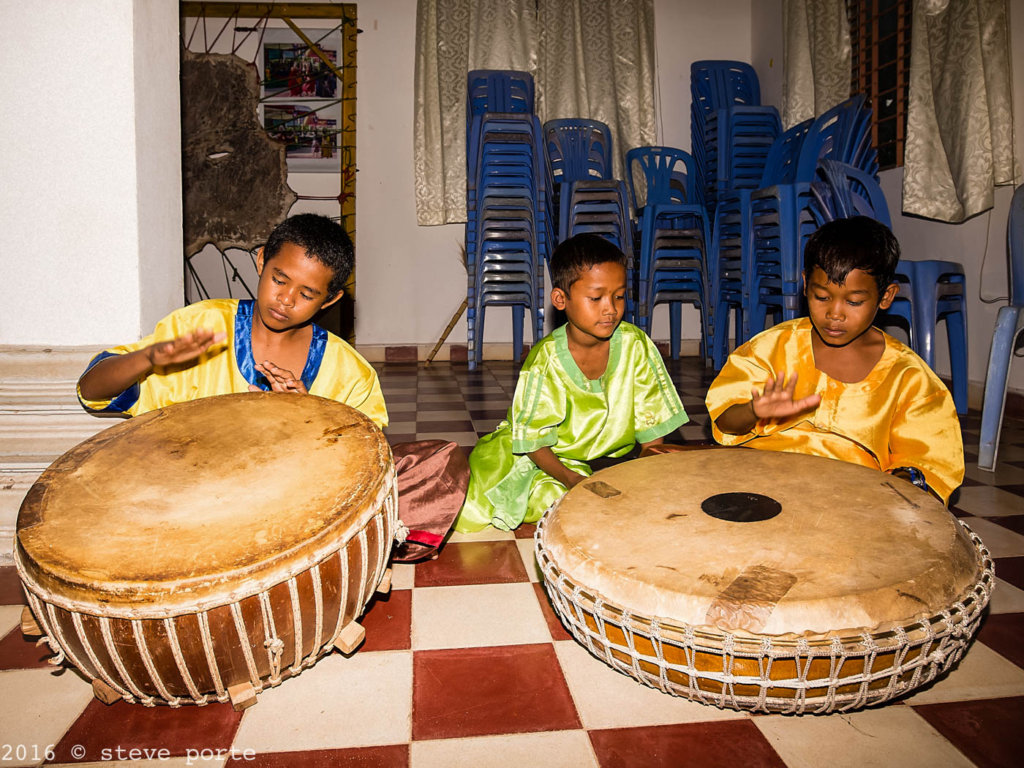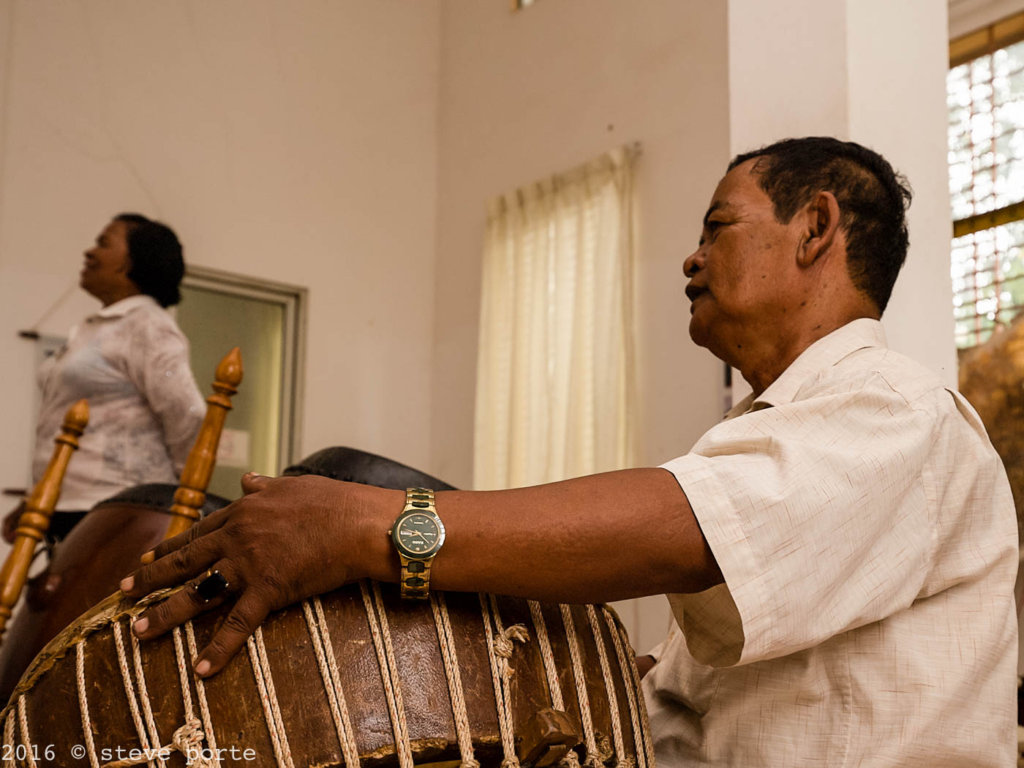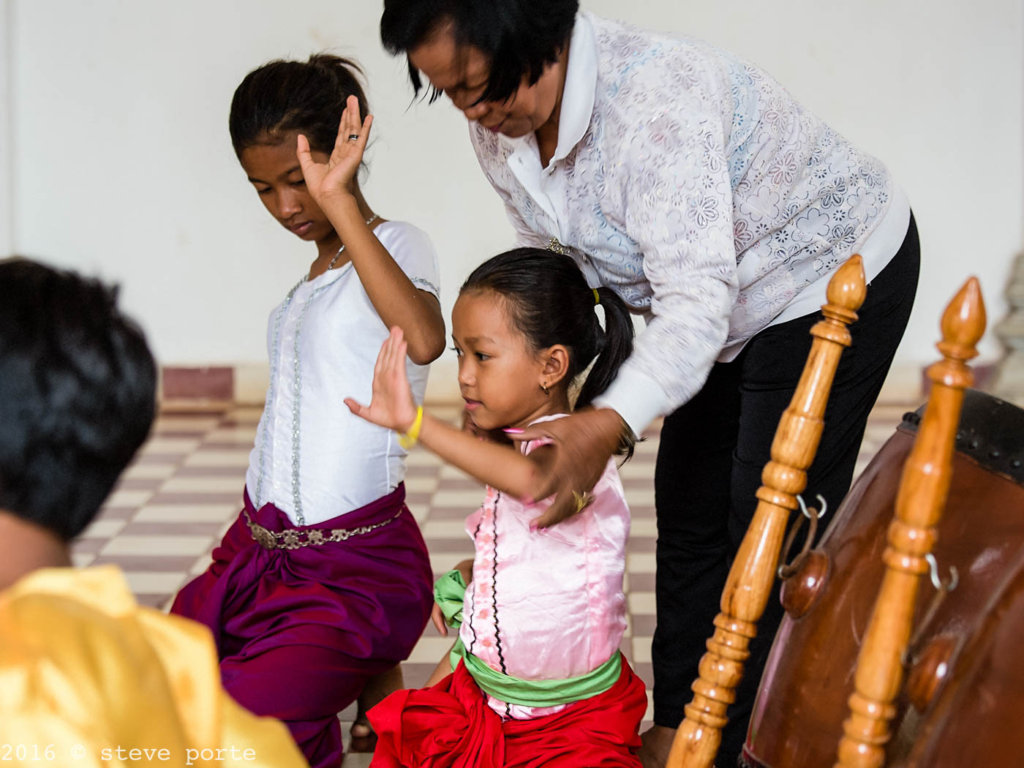 Links: