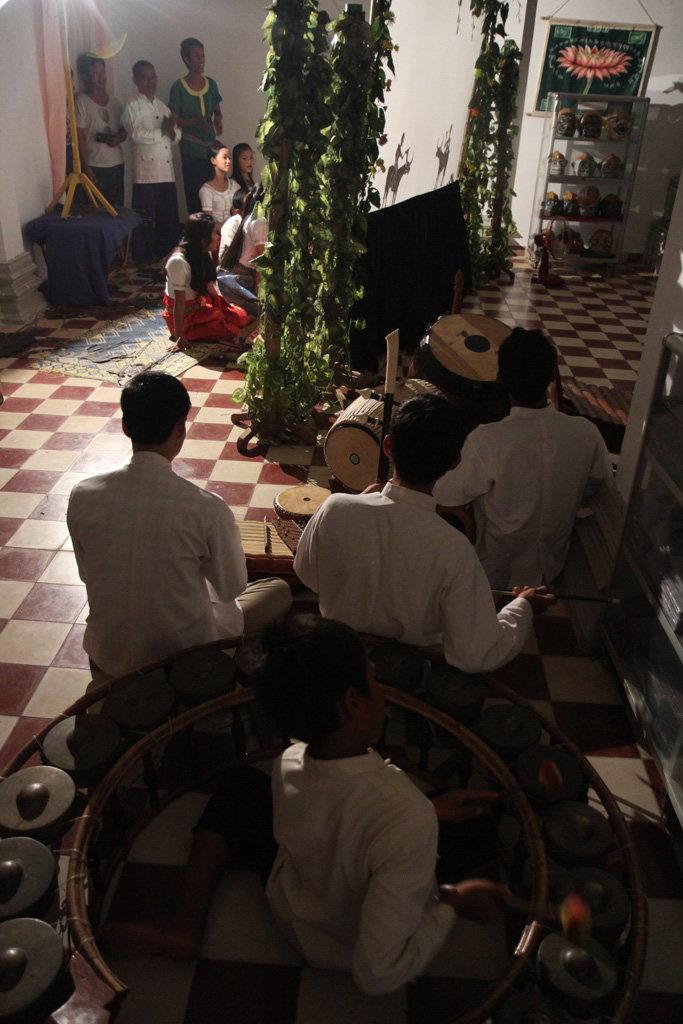 If you go into rural areas in Kampot, away from the main road, you will find many people still without electricity and running water. None of the water whether in the city or the countryside is drinkable without being boiled. Children often go to school barefoot and sometimes miss lessons in order to work in the fields and assist their families.
Due to lack of government policy regarding the past and the Khmer Rouge genocide (1975-79), there has been no form of truth and reconciliation. An entire country has been left to overcome enormous traumas while their former perpetrators have gone free. The result is not surprisingly a mess. Many older generation people suffer from PTSD have affectivity problems, alcohol and gambling problems, and issues with violence. The younger generation has felt the effect and too many middle-class Cambodians have drug and glue sniffing problems. There is also an ever-widening divide between the rural poor and the wealthy ruling class, with ordinary people being dispossessed of their land, forests decimated and people's livelihoods along with it. Many people in rural areas are desperate to create a better life for themselves and their children and some leave their children behind with elderly relatives and head for Thailand to work there, sometimes never to return.
Outside Kampot town there lies a village, Phum O' Toch where there are children who struggle to get by from day to day because their parents are not only poor but also have gambling and alcohol addictions. They would very much like to come and study at our school. Our Pin Peat teacher lives nearby and discovered that many of them are naturally very talented artists. For them coming to our school would mean receiving serious vocational training which can shape their futures as professional musicians, shadow puppeteers and/or dancers. However, many of them are too poor to own a bicycle and are fearful of the main road to Kampot in the evening after classes. They would like to come if we can provide them with transport. Coming to our school, receiving training and when needed a hot meal and loving support, as well as medical care and counselling can make all the difference in their young lives. Please visit our micro-project to support their transport costs for this year.
Rithy* is eleven and has been a scholarship pupil and would like to continue performing. He is a very talented musician and performed last year at the first Kampot Writers and Readers Festival. He used to come and eat at our school and sometimes sleep there too when things got too rough at home. Sometimes he did not know when his next meal was coming, because his parents were out gambling. He loved coming to our school. However financial support has dwindled and not being able to provide transport, he could not come anymore. We would really like to be able to continue supporting Rithy and all those children from Phum O' Toch who dream about studying at our school.
Thank you for all the support you have given and for your kindness and generosity through all this time. Please spread the word about our project to help make it possible for our village children to have lessons at our school too.
Thank You
*To protect Rithy's privacy we have not given his real name.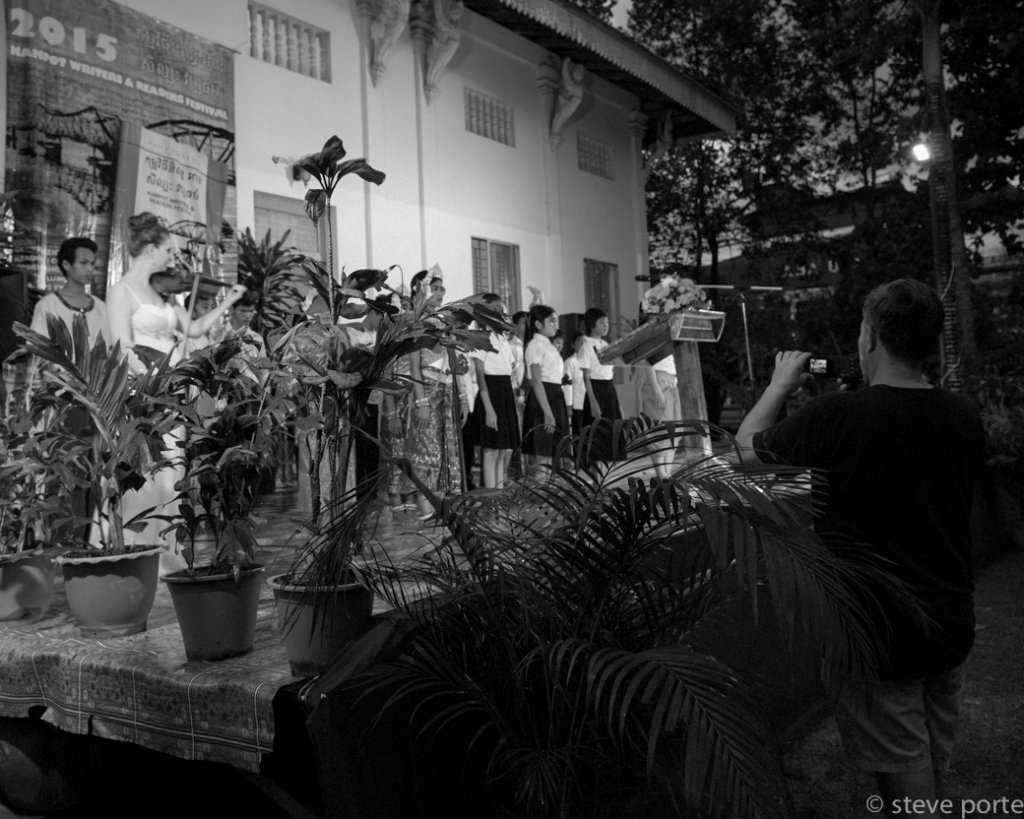 Links: