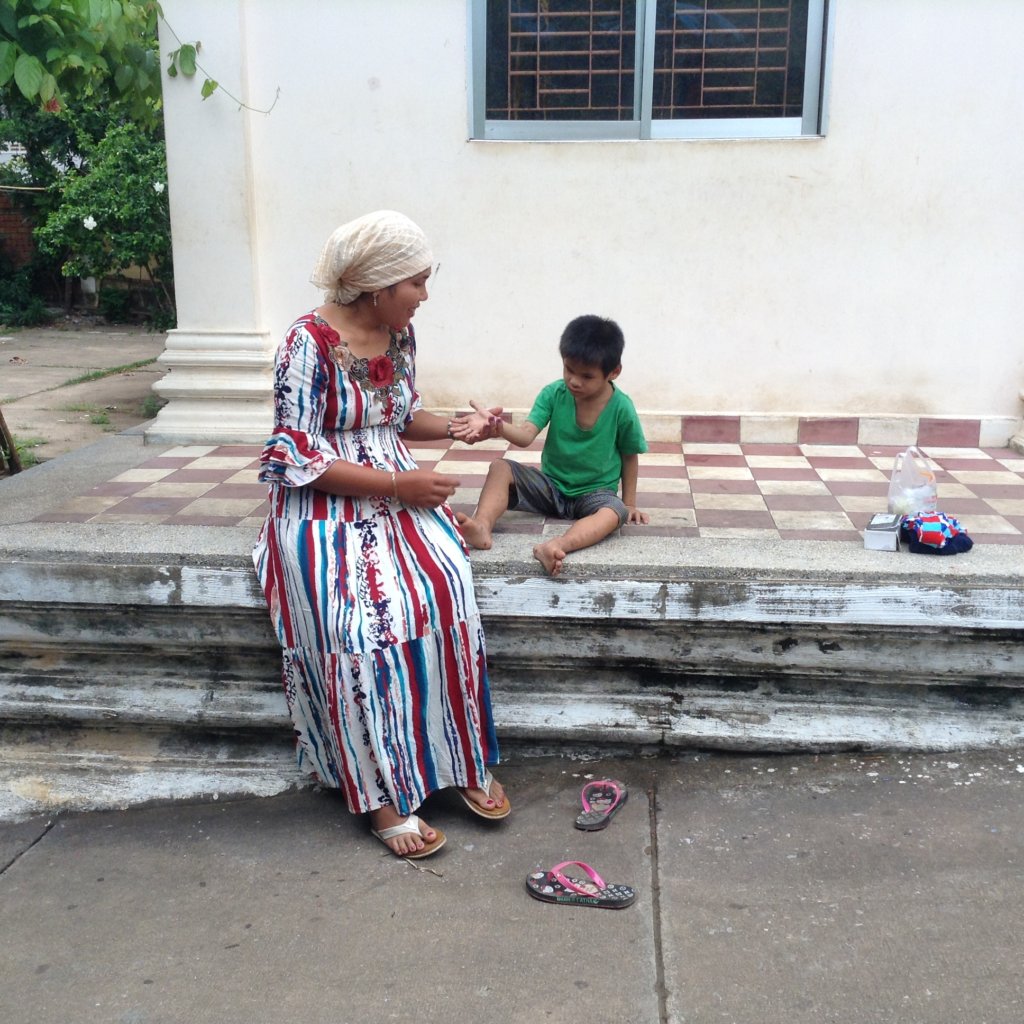 Taking care of children is a life-long task, as any parent will know. Taking care of special-needs and orphaned children is an incredibly difficult and rewarding role.
Day to day care with all it's challenges, tears, pain, joy and satisfaction remains unseen to the outside world. No camera, no media, no hype can truly define the daily, hourly work of looking after young lives. Because it's such painstaking and slow work, it can't be measured in high numbered graphs and statistics and when children have grown up and become adults, the world has moved on.
It is thanks to people like you who do believe and do understand that this extraordinary work of caring for others can take place.
I would like to tell you all about Thiyeu who is our senior housemother and whose work and dedication are not "seen" in the wordly sense, but should be recognised.
Thiyeu comes from a very poor minority Muslim family. Although Cambodia is predominantly Buddhist, there is a small percentage of people who descend from the Kingdom of Champa which ran through the centre of Cambodia nearly a thosuand years ago and whose King was defeated by the King of Angkor. When Thiyeu was thirteen her father became sick with Tuberculosis. In those days there was no proper cure or free treatment, so Thiyeu gave up her education and began working in building-sites to earn money to pay for medicine for her father.
In 1994 when building our school, a construction worker asked to work at our school after construction had finished. Her name was Thiyeu and she became our cleaning lady. Shortly afterwards, (after several years of illness), much to her grief her father died and our school became her second family.
She was forced into an arranged marriage by family members which ended in disaster and so we took care of her ourselves. Noticing her talents and her quick mind, we offered to give her a formal education, because at the time she was illiterate. She quickly learned to read and write as well as maths. From there she grew and her multiple talents blossomed, until she became senior Housemother. She married again, this time of her own choice and the Imam came to our school with her future husband to ask me, then director, formal permission for the marriage, which was a great honour. Thiyeu now has two beautiful children aged 11 and 13. When they were born, she was able to bring her babies with her after maternity leave and nurse them and stay with them whilst at our school.
She recently undertook accountancy training, has taken a first aid course and will do nursing training with the Cambodian Red Cross in the near future.
Last year, when our little boy who had grade three HIV was seriously ill and his mother lay dying in hospital, it is Thiyeu who took care of them both, in an emotionally, physically and psychologically very taxing period. She also supervises our blind students, takes them to state school lessons and then picks them up again, bringing them back to our school. After being taught some physiotherapeutic exersises she now ensures that our blind children do these exercises reguarly to build up muscle strength.
When our blind and deaf boy first arrived at our school, so lost and distressed, it is Thiyeu who stayed with him until he could find trust in the people around him. She refused to go home and have a rest, even though of course it is her right. So her children came to stay with her at our school. As with all those who live and work at our school, she doesn't see her work as just a job, but as her family and her other home.
It is also Thiyeu who helped with the selection of a second housemother to provide assistance, knowing exactly what qualities are needed in this job. Our second housemother, an older woman who has also gone through much trial and tribulation, is also a marvellous person too. Now they share the care of our children with HIV, our little blind and deaf boy, our blind children and our orphaned children, one of whom has epilepsy.
Without Thiyeu and our other caring staff, our school could not exist as a care centre, but would only be an arts centre. Being both is exceptional and it is thanks to Thiyeu and to all those who work so hard and with such integrity at our school, that this is possible.
Here is a quote from a Child Behaviour Specialist Doctor from the University of Oregan, who visited our school early in 2016:-
"I was very positively impressed with the enthusiasm and committment of former residents (Now teachers), for their successes and the excellent English spoken. I was very touched by the progress of the little (blind and deaf) boy. His progress, as well as the genuine fondness with which he was treated by staff and other children. Overall the warmth of relationships amongst everyone there and the kindness and happiness expressed, were very impressive."
Thank You So Much for supporting our work.
If you would like to continue helping, please do so. If you would like to help with a specific project, please visit our homepage and look at the micro-projects currently running. We are currently raising funds for one of our children with HIV to have specialist treatment in Phnom Penh. We only have 80 days left, but his need is urgent. Please spread the word!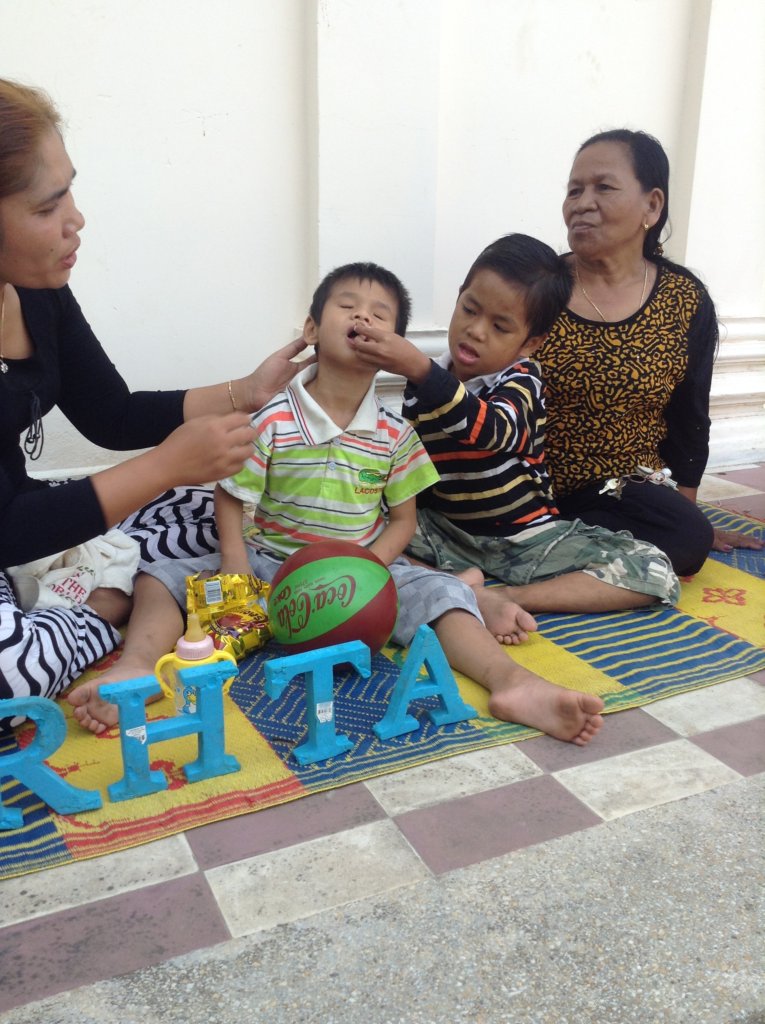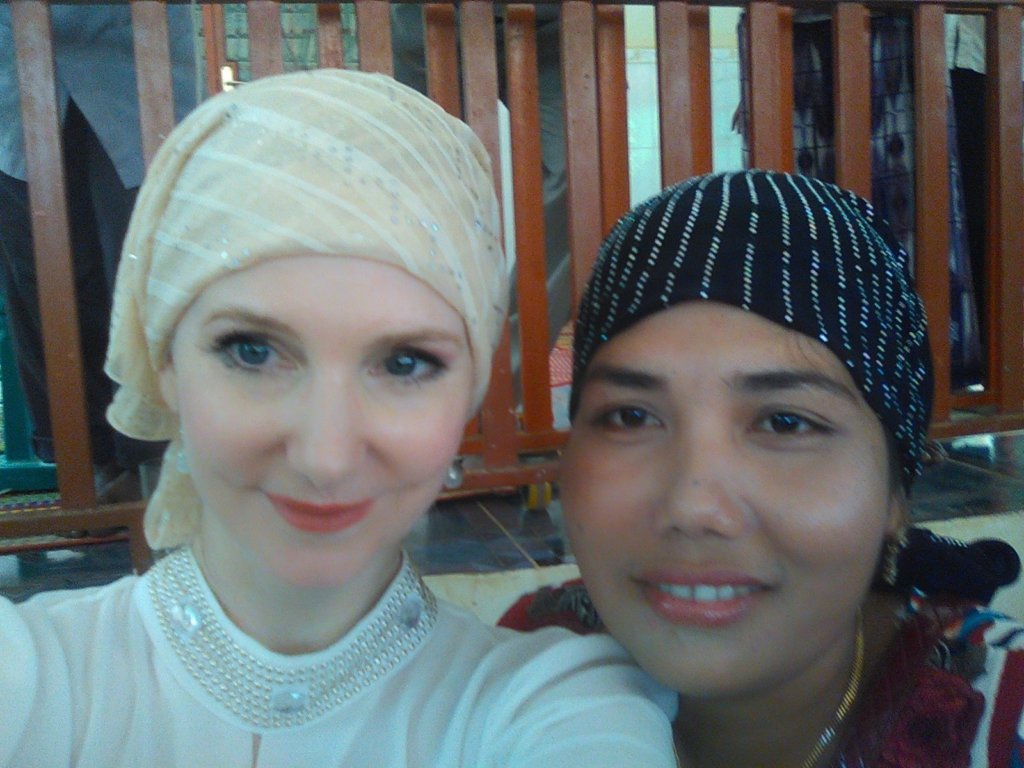 Links: