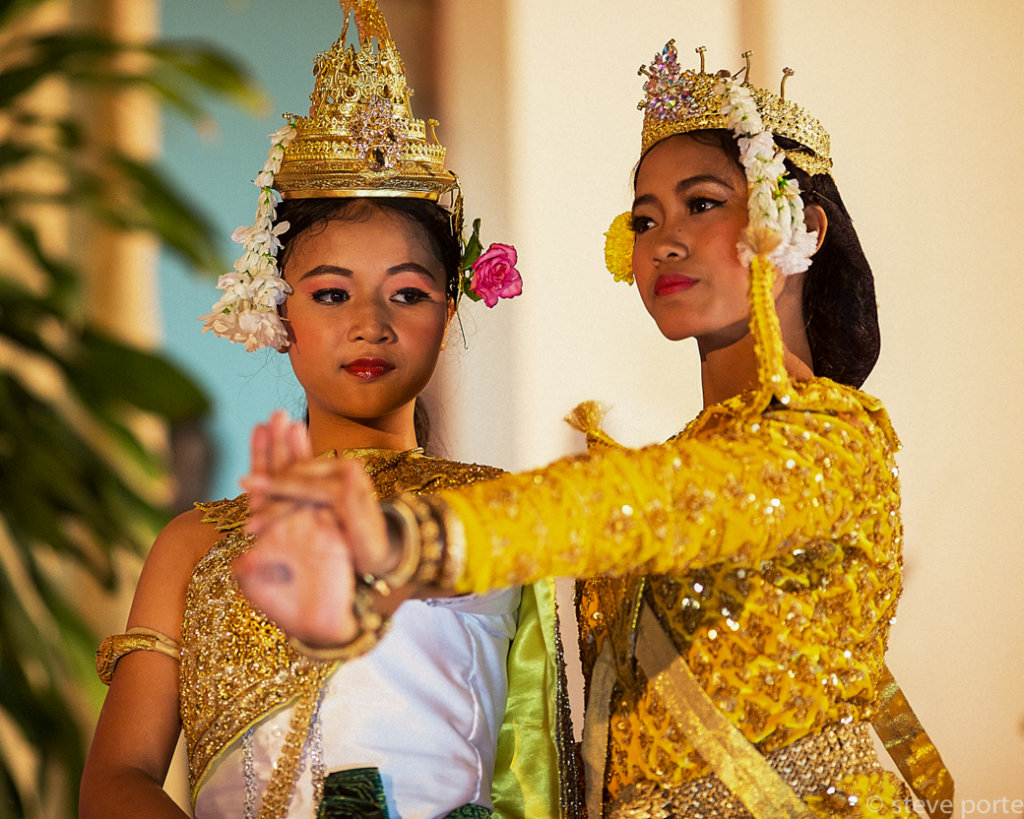 Dear friends of Kampot Traditional Music School,
Thank you so much for all your wonderful support! We are profoundly grateful. Did you know that your donations comprised over a third of our annual 2015 budget?! So thank you so much!!
I would like to bring your attention to a very serious problem in Cambodia and especially Southwestern Cambodia where our school is based. Still today in rural areas girls are seen as a comodity, are married while still adolescents, sent to work in factories or sold into sexual slavery.
Why is our school speaking about this? Because for twenty-two years we have been battling to keep our girls safe and make it possible for them to receive a higher education and a career. So many times little girls are given into our care by the local authorities, because they have either been abandoned or their parents are dead, nobody wants them, they are not "useful" and as such are discarded.
We take these little children, care for them and they receive their scholastic lessons, become good scholars, good musicians, wonderful dancers and become adolescents. As they flower into early woman-hood, so their distant relatives awake to the fact and suddenly want them back; But not to continue their studies or create a sustainable future, no, they want them back to use as cheap labour, to marry off for financial gain or to sell them.
In our other project report, (free arts education for 400 children cambodia) I have mentioned *Ani, who has a brilliant future ahead of her as a classical Cambodian ballet dancer and who is a lovely, intelligent girl. Coming from a home where her father abandoned her mother after Ani's birth, her mother suffers from severe mental illness and despite medical treatment she is a danger to Ani, which is why local authorities asked us to care for her. She is able to see her mother, but it is not safe for her to live in the same small hut as her mother and grandmother. Now her grandmother and her relatives want her back, but their intentions are very dubious and Ani may risk her life and certainly her future if she goes back. She is in danger of being sold. We have of course alerted the local authorities and village chief. Ani's dilemna represents many other girls like her not only in our school, but all over Cambodia and especially Kampot Province.
Ani, like all our children, comes from a rural village in Kampot, Southwestern Cambodia. This area of Cambodia was a Khmer Rouge stronghold until the early 2000's and during the Khmer Rouge genocide it was known as the zone where the Khmer Rouge were at their most brutal, being led by Ta Mok, the "butcher" of Cambodia. Imagine the mind-set of villagers who have lived under the Khmer Rouge or even sympathised with them for thirty years and more!
When we took into care orphaned children from remote villages we had to make sure that we got back into Kampot town before 3pm, otherwise we risked being captured by Khmer Rouge.
How can we reach across to people in remote villages, who have closed their minds against progress and see girls only as a comodity? Well we thought we could do so by using Traditional Shadow Puppet Theatre. This ancient art form is very popular, but died out in Kampot during the Khmer Rouge genocide and we revived it late last year. We plan to create a special story-line, songs and drama to portray the message that girls are a wonderful resource for society and the higher they study, the better their capabilities, the happier and more fulfilled they are, the more society can change for the better.
You can help us by joining our March 16th Bonus Fundraising Day on Global Giving. Beginning 09:00am Washington DC time, donations can be made using Credit Card or Paypal. Global Giving will pro-rate any matching funds based on the number of donations made that day, so the more donors the greater the chance of matching funds. Our aim is to raise $650 for our Shadow Puppet Project which will go towards the making of our own puppets, special lighting, hiring a van and meals for our students and teachers as they perform in the districts during the evening. We also need to raise a further $5000 for our blind children. At Christmas thanks to your wonderful generosity, we raised $5,000 which is amazing! Our goal was $10,000, so we have another $5,000 to go. We need to provide food, clothing, medicine, full-time care, Braille and music teachers for our blind children for the next six months.
To donate, please use this link www.globalgiving.org/projects/education-arts-orphan-disabled-children-cambodia
Please share and tell everyone about this campaign, it's so important!
Thank You.
*To protect our student's privacy, we have not revealed her real name.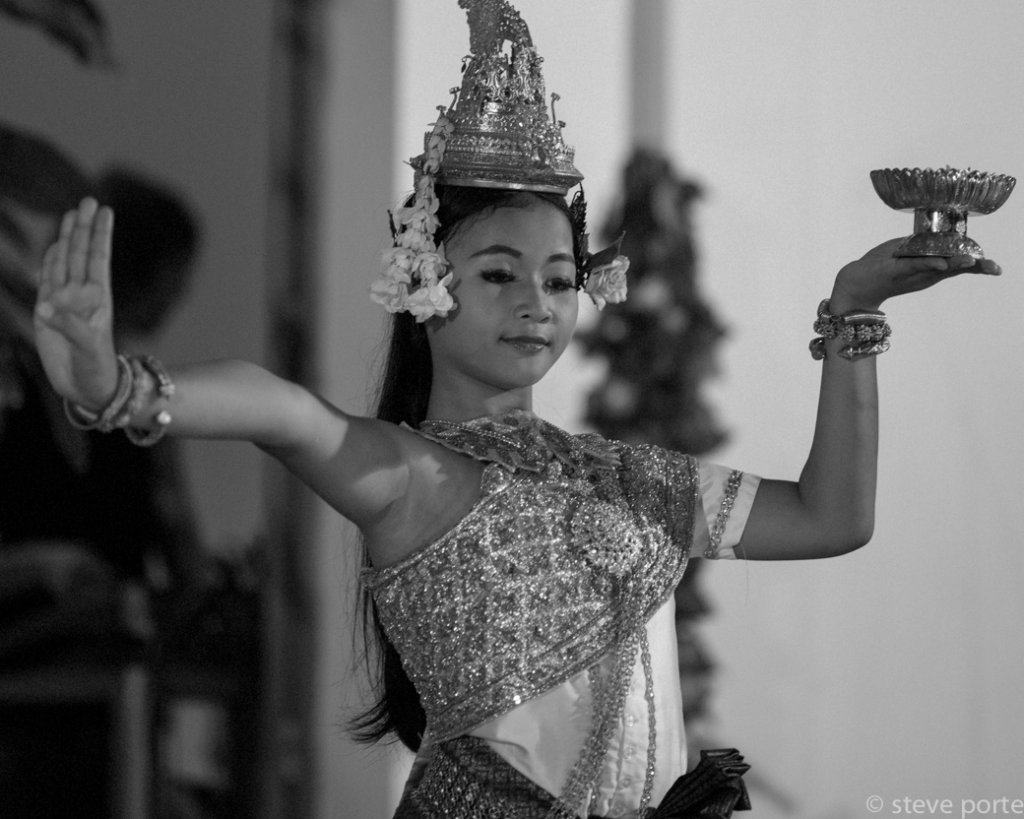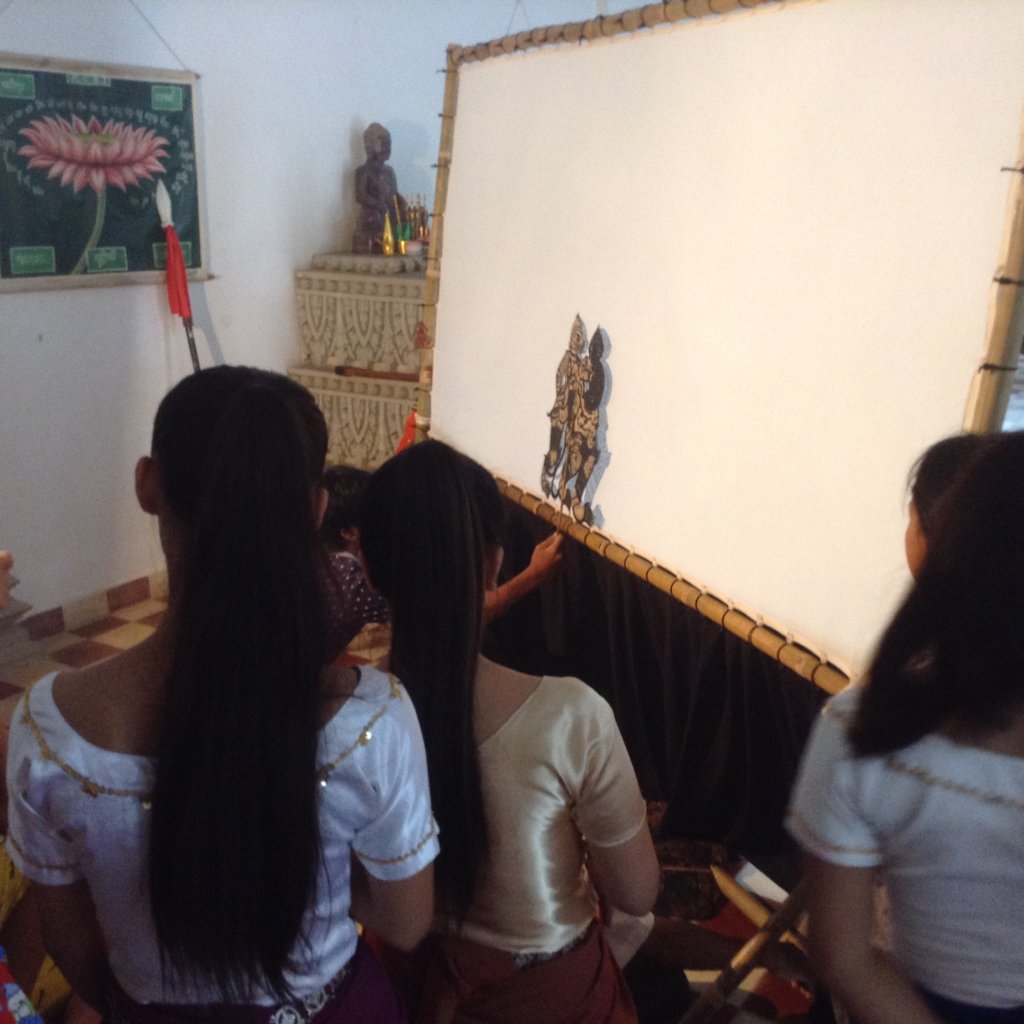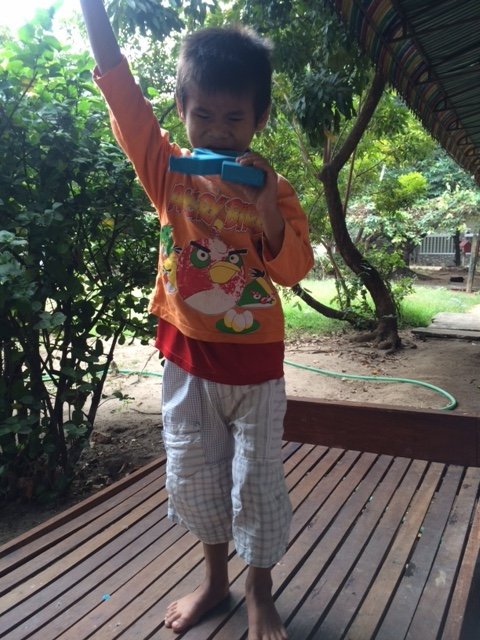 Links: