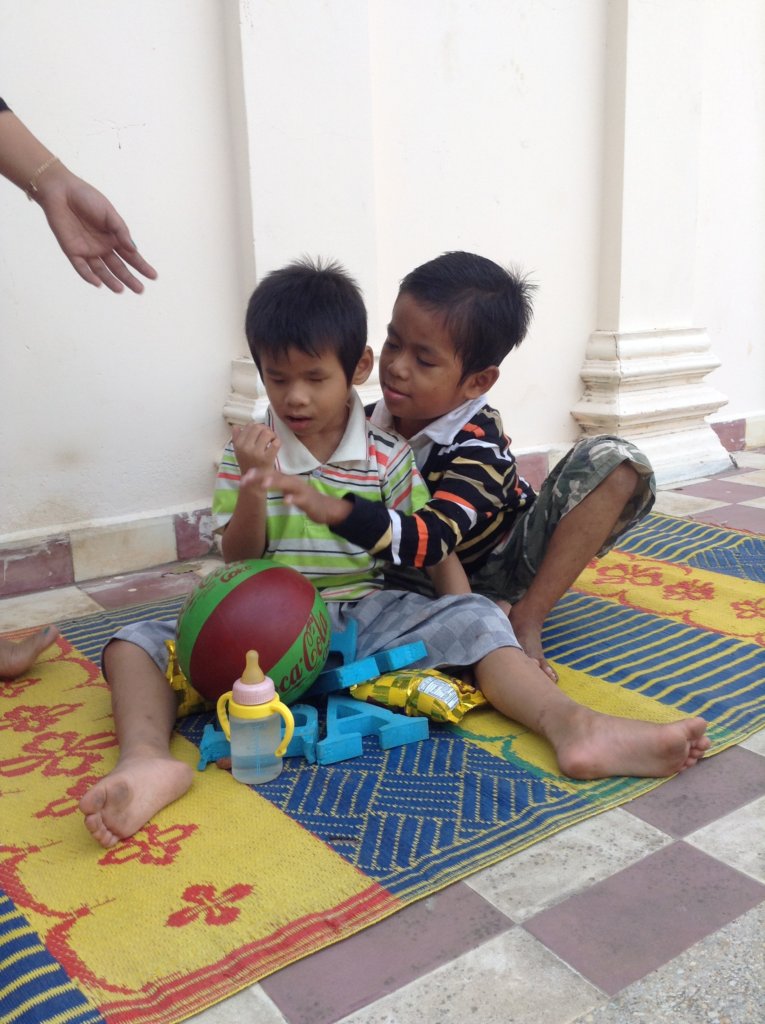 Dear friends of Kampot Traditional Music School - Khmer Cultural Development Institute,
Thank you all so much for your generous support this last month. We are so grateful for your help.
Three weeks ago, we received into our care a little deaf and blind boy aged five. He had been found by local people abandoned in the Kampot taxi rank, having been put on a taxi by an unknown person from another destination. He was severely malnourished and covered in sores. Investigation by local authorities revealed that his mother was blind and his father also blind had abandoned them at the child's birth. The mother did not want to care for her son anymore and when asked whether he was her son, she replied "How would I know, I can't see him". She refused to take him back and asked that he be put in a care centre.
The little boy had no name and was placed in a temporary shelter, but the shelter had no expert care or possibility to teach him sign language or Braille. However the shelter gave him the name *Somnang which means "Lucky" in Cambodian.
When he came to our school, he was feeling completely lost and moaned and cried. Our housemother immediately began bonding with him and in a very short time, he recognised her by touching her face and began recognising other people at our school too, by touching their hands or face. Somnang had always refused solid foods and so his stools were unhealthy and he was anaemic. Our housemother began feeding him rice, meat and vegetables and Somnang began eating them and his health improved and his stools became normal. Not knowing night from day, he was awake all night and is still undergoing medical checks to help understand why he sleeps so little.
Not being able to see and being deaf meant that he was isolated in his own world. Using the system that Miss Sullivan used for Helen Keller when she lost her sight and hearing, the founder of our school taught our housemother and other staff special touch language, because there is no precedent in Cambodia for blind and deaf training together. For example taking his little hand and helping him touch water and then touching his housemother's mouth while she says "Water" in Cambodian - (Khmer) language. Using this system we are gradually teaching him about the world that surrounds him. It is a very long and painstaking task and our housemother and other staff are indeed very special people because of the love and patience they are able to transmit. Later on he will learn some sign language written within his hand and also of course Braille. We think that he might be able to hear something and so we will take him to an ear specialist (NGO) in Phnom Penh to see if we can help him further. Now he plays with his ball, giant letters, rattles and play dough and now and then he has a play on some of our music instruments. We will develop musical training because apart from hearing using his ears, he is able to hear through the vibrations through his body.
Somnang no longer cries or whimpers, but happily moves about and feels more secure now. He has also made a very special friendship. Perhaps you will remember our other little boy who suffered so much because his parents died of AIDS and his mother after months of pain, passed away last June leaving her son at our school. This little boy suffered anxiety attacks and had moments of hysteria, because of what he had endured. Gradually he is feeling better, is much happier and has put on weight, so that the HIV doctors who check his health and well-being each month, clapped their hands with joy the other day. Well, he has made great friends with Somnang and calls him his "Little brother". He adores him, playing with him, passing him tasty snacks and taking care of him. He chats away even though Somnang cannot hear him. Somnang feels his presence and is very happy too. At night they share the same bed and our housemother sleeps nearby to make sure both are well and safe. Taking Retrovirus treatment, means that HIV is no longer active in his body and not contagious and it is perfectly safe for them to play together. As a precaution though he has his own bowl, spoon and cup, but that is as a responsible measure towards others, rather than true necessity.
For the sake of privacy of course we cannot reveal their full names.
Did you know that we have 22 children living at our school full time, of whom nearly half are blind? We have many challenges to face in housing them all, providing specialised care for their different needs, expert training in Braille, special staff to care for them and of course our wonderful arts teachers who have been the heart and soul of our school for the last 22 years. Yet did you know that it has been so difficult to find funding, although we must feed, clothe, provide medical care, scholastic eductation and vocational arts training for all these our children and assist nearly 400 children with free arts lessons, including local deaf and disabled youth. We are the only arts centre of this calibre in Southwestern Cambodia and the only specialised care and vocational training centre for blind children in Kampot. Your donations are so precious for us. Thank you. Please tell others about our school too!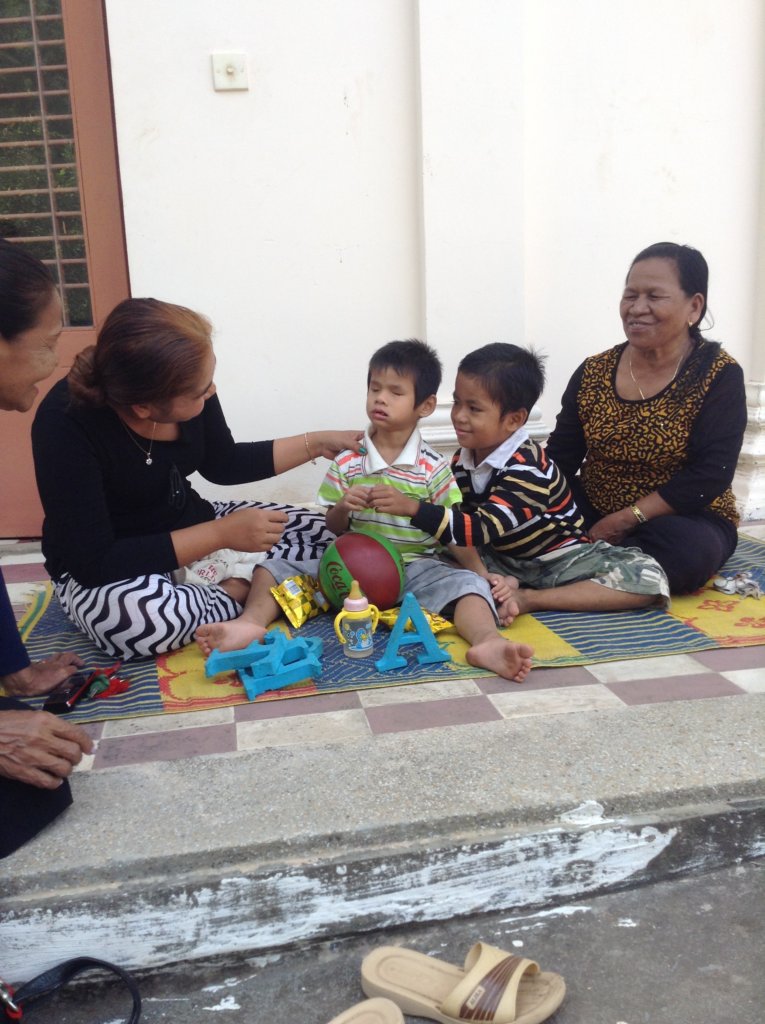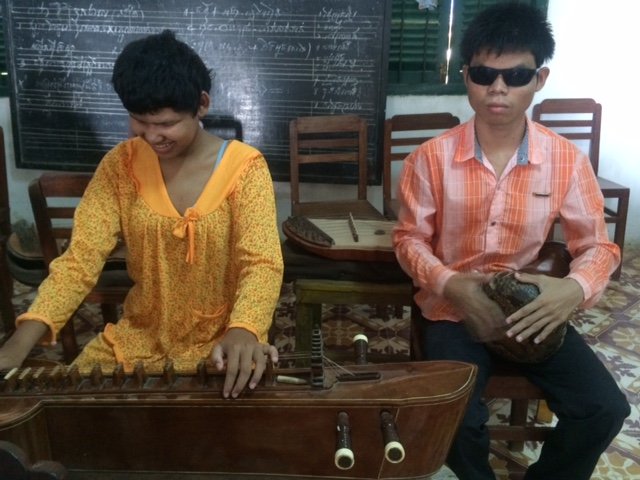 Links: