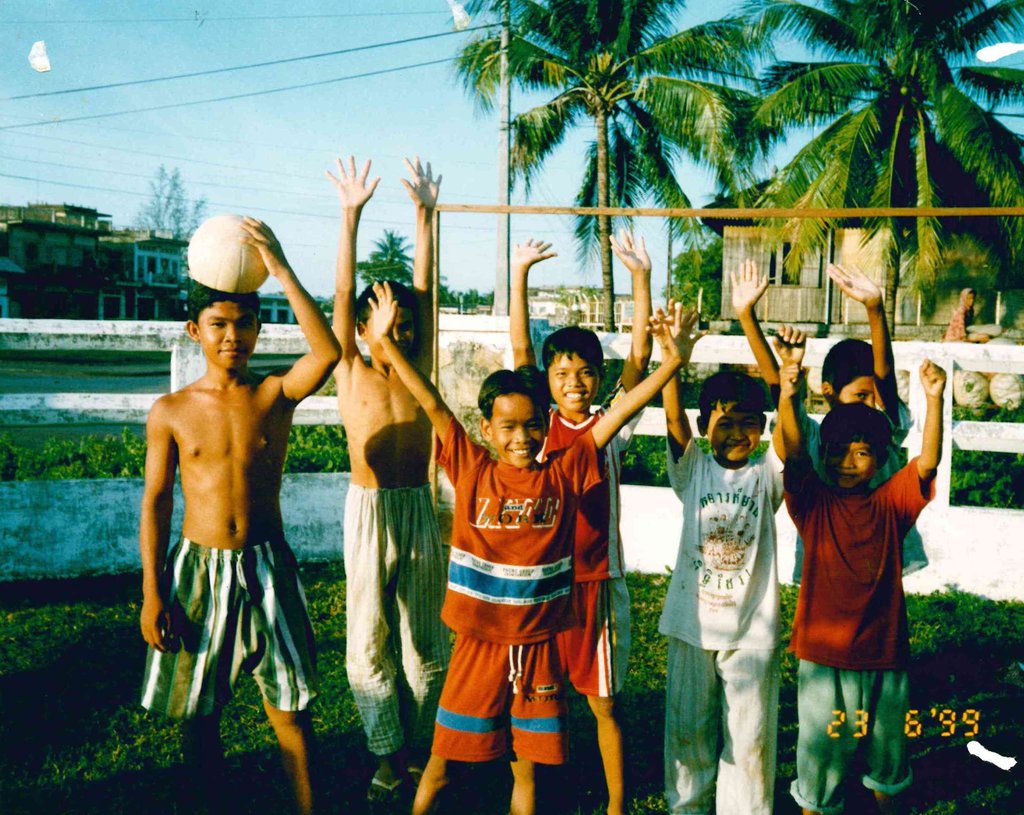 Dear friends and supporters of Kampot Traditional Music School,
The Boy who walked 25km to be at our School
In 1997, three years after the opening of our school, we housed two young sisters who had been abandoned by their mother. Their father, who was a musician had died when they where very young. Two years after 1997 their mother returned out of the blue from the island of Koh Kong. Our school helped the girls establish a loving relationship with their mother and overcome their sense of abandonement. Sadly their mother was very ill with Tuberculosis, although we helped her treatment in the local hospital, she developed a resistance to the illness and it spread very quickly into her internal organs and she died in great pain from TB of the liver.
These two girls who originally came from a remote part of Chumkiri District in Kampot, also had two brothers. One was grown up and kept their patch of land cultivated, but the other was their age and wanted to come to our school. We had waited, while their mother was ill, so as not to disturb the family balance and to respect the rights of their mother to be with her children.
One morning not so long after her death, the younger boy Vy N. suddenly turned up at our school. He had walked by foot from his remote village at the foot of the mountains in Chumkiri all the way to Kampot town, a distance of over 25 km. He had walked all night and in the early hours of the morning was stopped at a police checkpoint (because there was still civil war in the area) at the entrance of the town. Taking pity on this young boy, the police kindly gave him breakfast and then set him on his way.
Vy N. applied himself with a quiet determination and excelled in Mohori music, Folk Dance and Painting. We tried to get him enrolled on the arts course at the Royal University of Fine Arts in Phnom Penh, but because he had not attended as a young child, he did not receive a place. Therefore we hired a local artist to give him lessons in drawing and painting, until the local artist moved from Kampot.
Vy N is now a young man and together with his younger sister Vy L they have formed a traditional wedding music ensemble in Kampot and earn a living performing at weddings and festivals in traditional Cambodian style. The older sister who went to university now teaches dance for a South-African NGO. Additonally Vy N is also part of an amazing fusion band, which combines his Tro Sau instrument with guitar, vocals and drums. The band consists of two Cambodians including himself and a former outreach student at our school, two Western musicans and a singer from China! The group is incredibly popular with foreign visitors to Kampot and the location where he plays becomes full of guests who listen for hours to the band. He has become famous and is known as the "Best musican in Kampot". Who would ever guess that this talented man was once a very shy, quiet boy who walked so far, determined to get to our school and study music!
Invitation by the Ministry of Culture to perform at ASEAN Conference in Thailand
Recently the Minister of Culture invited our school to register for the ASEAN Conference in Thailand "Art for All" which will be held in August. We will be accompanying one of our very talented Mohori music students who is blind, to go and give a recital at this conference together with our Pin Peat teacher. It is a great honour for our school to be invited and a wonderful opportunity for our student.
Fundraising Day 13th May
On Wednesday 13th May we will be holding a special Fundraising Day with GlobalGiving, who will match all donations. This time instead of the first donations being matched, GlobalGiving will wait until the end of the event and match all donations, this ensures that each donations gets matched and not only those who donate first. Please Participate! We really need your help! The event starts at 09:00am Washington DC time and ends the same day at 11.59 pm.
Dear friends, thank you all for having donated these last months and for all those who have given to us regularly each month. Thank you all for having faith in our school and supporting our children. We are so grateful.
From everyone at the Kampot Traditional Music School for Orphaned and Disabled Children - Khmer Cultural Development Institute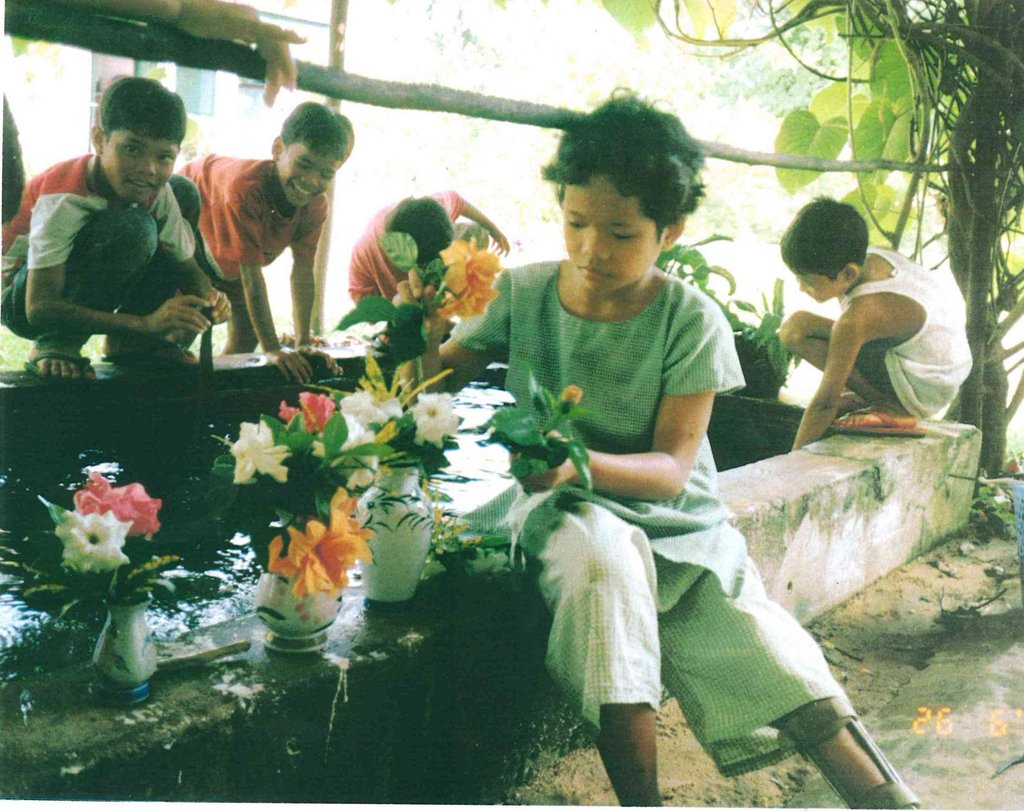 Links: