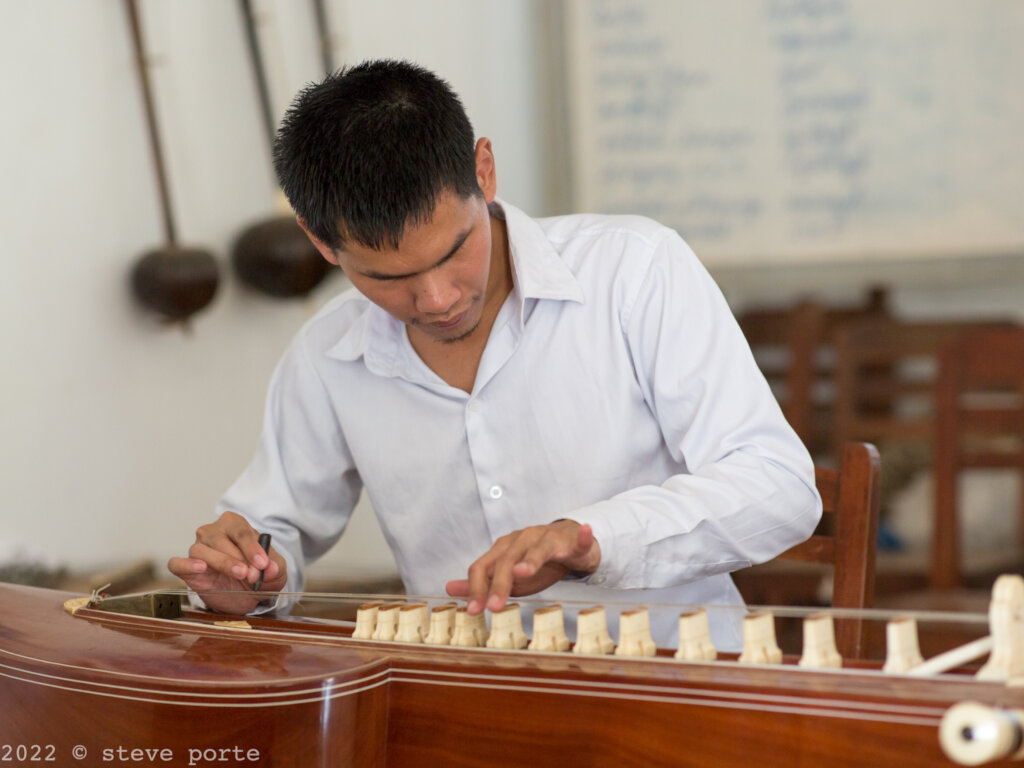 Dear Kind Donors,
We Thank you all so much for the continued marvelleous help to our School and to our Children.
Since my last report, we completed the re-construction of our Main Hall Roof. A mammoth task of taking down every old tile and wooden beam and re-building the Pagoda-like roof and repairing the bas-relief and Garuda.
We are most grateful to the construction company for the care and attention given and to our Donors who enabled this essential repair work to be done, rendering our Hall, where our Students pratice daily, a safer place.
On the 14th of March, we will hold our "Suot Moan", Buddhist Blessing Ceremony inside our Hall.
I also wrote last time, of our Blind Students who performed in their home Districts, to demonstrate their talents as young professional Musicans. Remembering that through all their Childhood they suffered humiliation from extended family and some, even from close family, because they were considered worthless and useless due to their being blind.
In speaking with our Students today, these are some of the beautiful things they said about their recent Concerts, " My parents were so profoundly happy to see me Perform. They didn't know the level of skill I had attained. There was even the District Chief and Police Chief present at the Concert!" Another Student said, "My parents said they were so delighted and full of Joy, that they felt as though they were flying!"
Now, we are working on the next step for our Students, as they go along the path of becoming independent young adults with the support they need from us. A balance is needed now, between furthering their studies, as they must still grow technically and Musically, and gathering more professional performing experience. They will choose a name for their Traditional Khmer Orchestra and we will make them Traditional Costumes used for Professional Musicians and we will step by step organize the promotion of their most beautiful Orchestra. Later this year, we will be recording a CD of their Mohori Music and Smoet Chant. We will keep you all informed of our progress!
Another lovely piece of news, is that because of your great kindness and generosity on Giving Tuesday through December and those who regularly donate, we have been able to clear a nice piece of land between two of our buildings, (near our vegetable garden,) put down soft sand and buy a slide and a roundabout. The Children love their playground so much. How nice it is to see eveyone playing near the trees and flowers.
Thank you all so very much for your wonderful help and support. We are immensely Grateful.
(Photographs kind courtesy of Steve Porte and Loak Kru Sothy: Permission given by KCDI Student)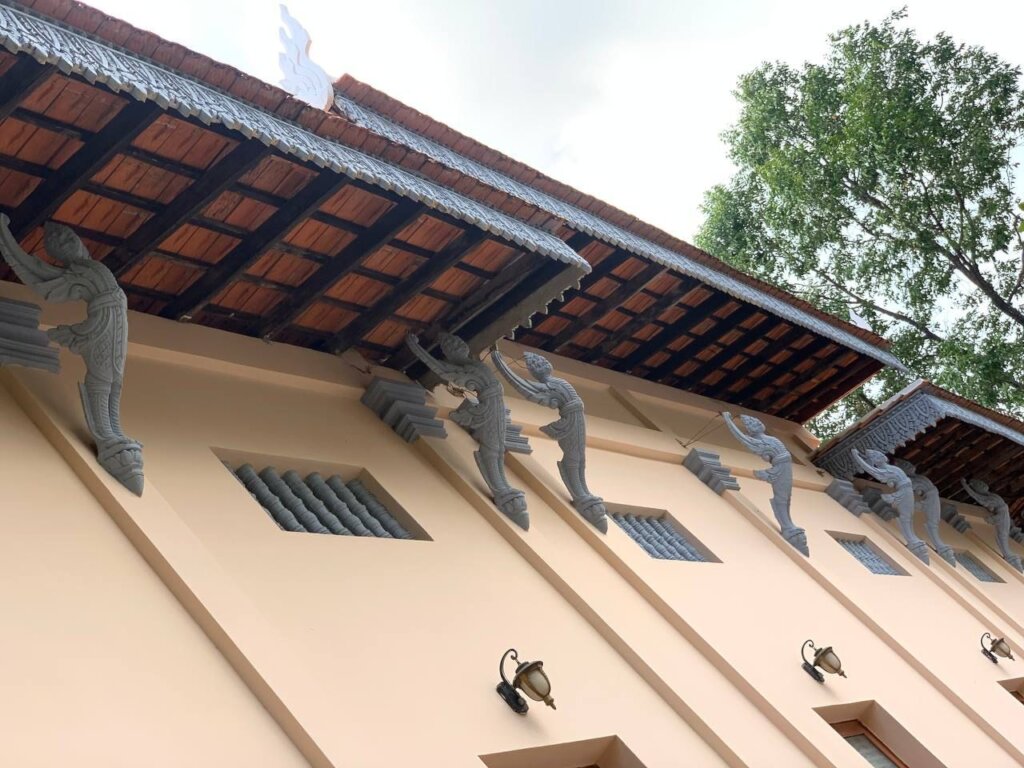 Links: