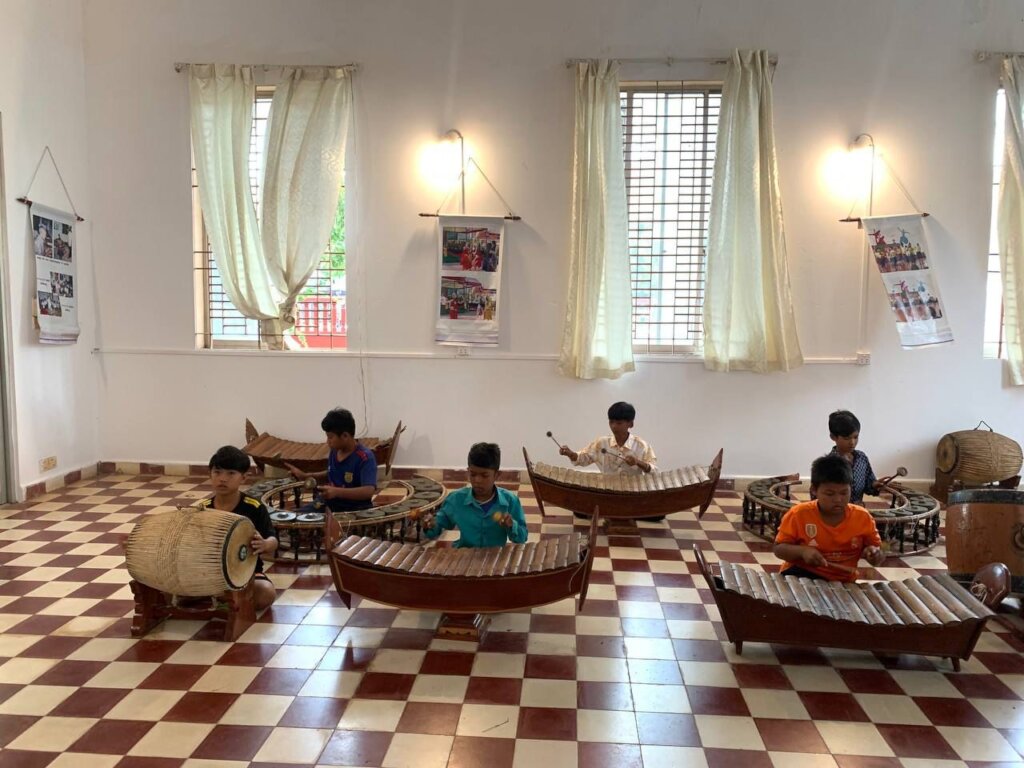 Dear very Kind Donors,
Thank you all so much for your most wonderful help and support towards our School.
As always we take long-term care of extremely Vulnerable Children who have nowhere safe to live and we also provide Rehabilitation and Education and Vocational Training through tuition of Traditional Cambodian Music to Blind Youth.
We Give Emergency Food Packages to Children in Kampot Province and give Emergency Temporary Shelter to Children in danger, found on the streets and to parents (with Children) who have suddenly become destitute. We are a member of International Childsafe and all our Staff receive Training in Childcare and Child Protection.
Two weeks ago we began a new Project with the Boueng TaPream Primary School in Tray Koh District, Kampot Province
Thirteen very impoverished Children now come to our School every day, from Monday to Friday, to study Traditional Cambodian Music, Dance and Yike as well as Lakoun Sabaik Toch (Small Shadow Puppetry).
Our School provides them with Transport to and from their Village School and a Nourishing evening Meal, as well as Clothing, Medical care, School-books and Hygiene Materials. All is done with the coordination of the Headmaster of their Primary School and with their Parents. Some of the Children are also from the ethnic Islamic Chham Minority and they have a particular interest in our School's tuition of the ancient Yike, which is thought to originate from the era of the Ancient Kingdom of the Champa.
Many of the Children were so malnourished that their hair was red and they were anemic. As in all rural villages in Cambodia, water is not drinkable without first boiling it and electricity is intermittent. Many houses have no proper toilets or sewage disposal.
This Project is specifically for Assisting Impoverished Children and the Revival and Preservation of Traditional Khmer (Cambodian) Music and the Performing Arts. These Art-forms, designated "World Intangible Cultural Heritage" by UNESCO, are now in danger of obliteration. Although the Ministry of Culture and Fine Arts, the Royal University of Fine Arts and National Theatre do much work to preserve Cultural Heritage, however the negative effects of Social Media, iPhones, Western globalization, the domination of China over Cambodia and many other factors, renders these ancient Art Forms extremely vulnerable.
Between 1975 -1979 during the Khmer Rouge genocide, 90% of Cambodian Artists were killed or perished, at a period when a third of the Population of Cambodia was decimated. The Traditional Performing Arts and Music, dating back over one thousand years, was not written down but passed down through the Centuries from Master to Pupil using the oral traditon. The utter destruction by the Khmer Rouge of all Art forms, Buddhist Temples, Schools and Hospitals, the killing of intellectuals, Teachers, Monks, Engineers, Doctors and Artists completely destroyed Beautiful Cambodia, once known as "The Pearl of Southeast Asia".
It has therefore been the Vision of our School, since first I founded it in 1993 and in its construction during the Civil War in Southwestern Kampot, in 1994, that we take care of the most Vulnerable of all Children .... those who have no one and who have been forgotten.... and to Conserve and Revive Traditional Khmer Music and Arts for future generations of Cambodians.
On the surface level, especially in towns and cities, Cambodia has come a long way and the war and the genocide seem distant memories, but if one looks more profoundly, underneath the surface, there is enormous, unexpressed trauma of an entire generation of Cambodians and in rural areas, severe poverty and poverty-related illness and malnutrition, a large swathe of the Cambodian Population, completely forgotten.
Your help provides all our Children who live at School and in our various projects, with Nourishing meals, clothing, transport, medical care, Tuition of the Arts, electricity, water and School Books, School bags, repairs to our Buildings, Transport for our Children who live at our School, to to to and from our School to State School for scholastic education and the countless, myriad things needed to run a School and take Care of so many Children.
In the photographs attached to my Report, I include those of our new Students from the Tray Koh TaPream Primary School, but also one of our many Birthday Parties for those of our Children who live at our School long-term, for whom we are their Family.
We Thank you All from the Depth of our Hearts, for so Kindly and Generously Supporting us.
*(Photographs by Neark Kru Tara and Loak Kru Sambo: Taken with permission by our Masters and Students at KCDI)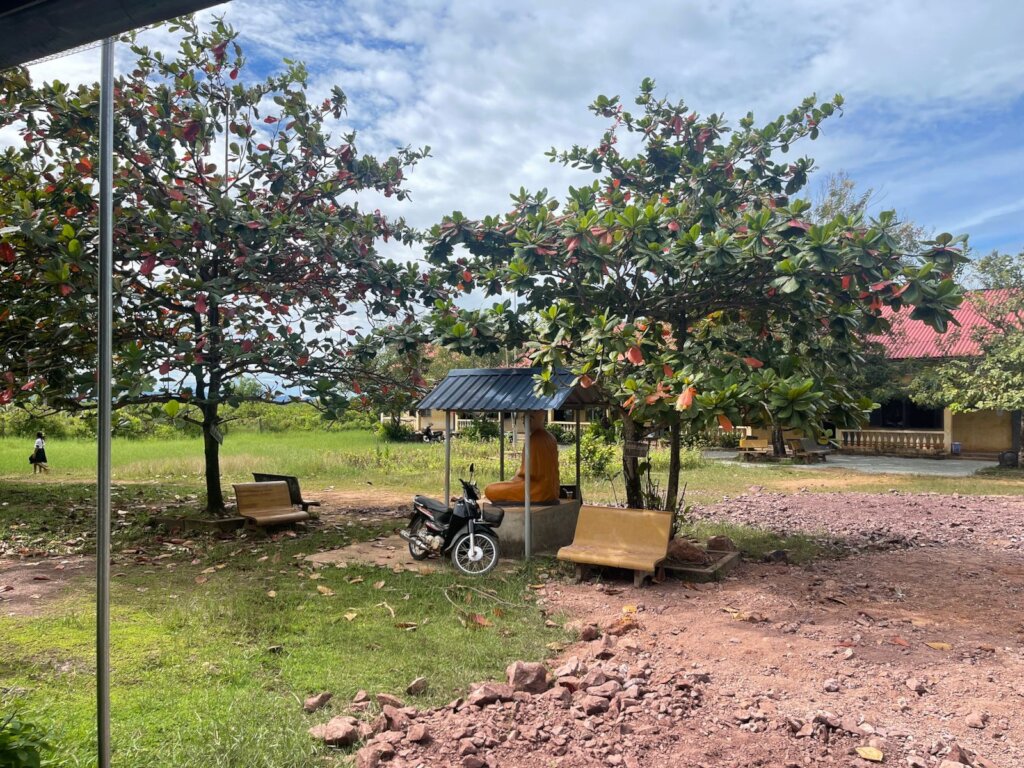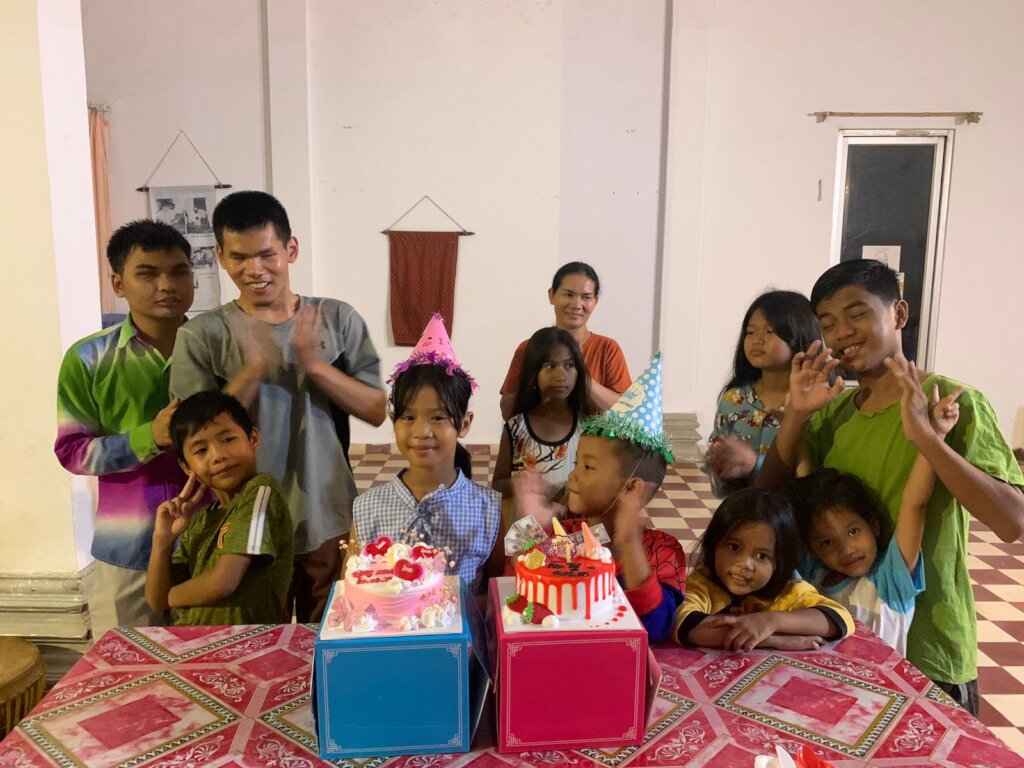 Links: