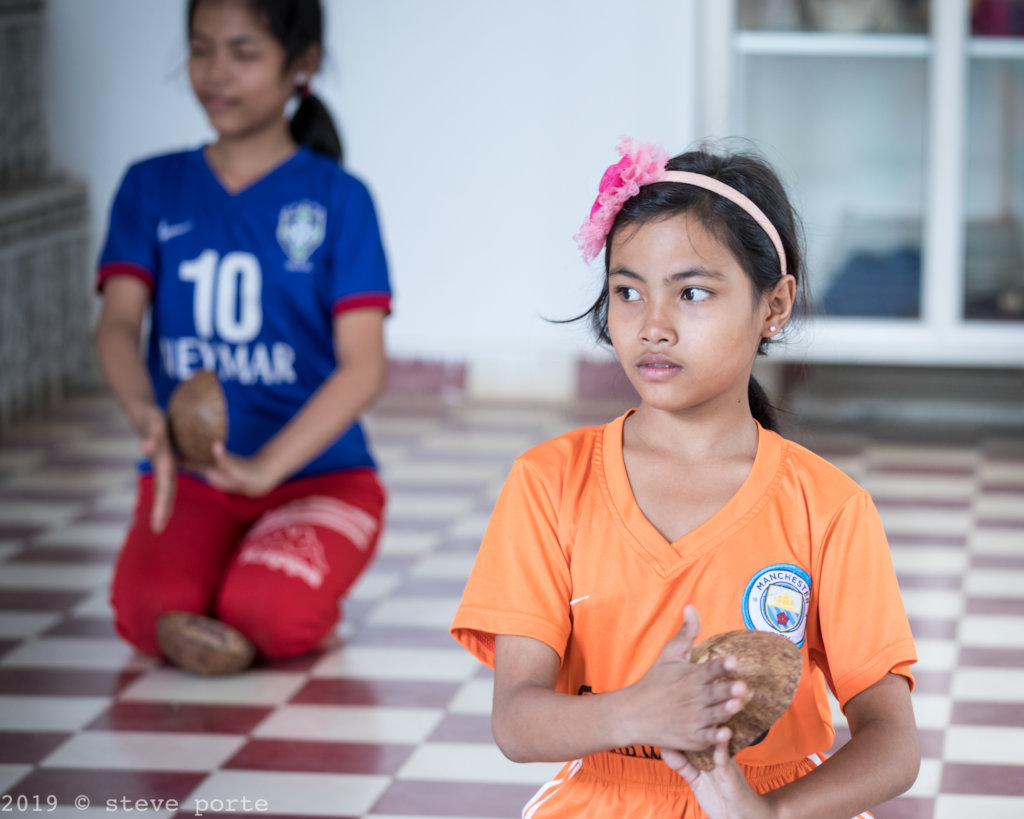 Dear Kind Donors,
Thank You all for having supported us even through the most difficult period the World has known since the 2nd World War!
We are Profoundly Grateful.
Your help has provided all our children living at our school, with nourishing meals. clothing, materials for school, all sanitary products, healthcare, Childcare and training in Traditional Cambodian Arts.
In my last report, I mentioned that Cambodia is facing a huge crisis because of the effects of Covid and that the health system has collapsed. Kampot, where our school is based, is actually a Red Zone. In order to assist others beyond our own children at our School, we have also received funds from Unicef, Dak and the Child Safe Alliance, to help 75 very vulnerable families facing starvation and to provide 50 cooked meals every day to homeless people.
Our children who live at school, have nowhere else to go and so providing them with a loving home at our School, education and care, is at the heart of our mission. If you would like to help us, GlobalGiving is having a special Bonus Matching Funds Day on Wednesday 14th July. On this Bonus day, the higher the donation, the more GlobalGiving will match! However the Bonus day starts at 09:00 on July 14th and ends on the same day at 23.59:59, but because Matching Funds run out within the first few minutes of the start, please be Sure to Donate to This Project just after 09:00 am EDT!!!
Here below are the GlobalGiving Matching Funds Structure:
$100 - $499: Matching Funds 15%
$500 - $749: Matching Funds 30%
$750 - $1,000:Matching Funds 50%
Please Remember to Give Early!
Thank You and May You All be Well.
Catherine
Links: