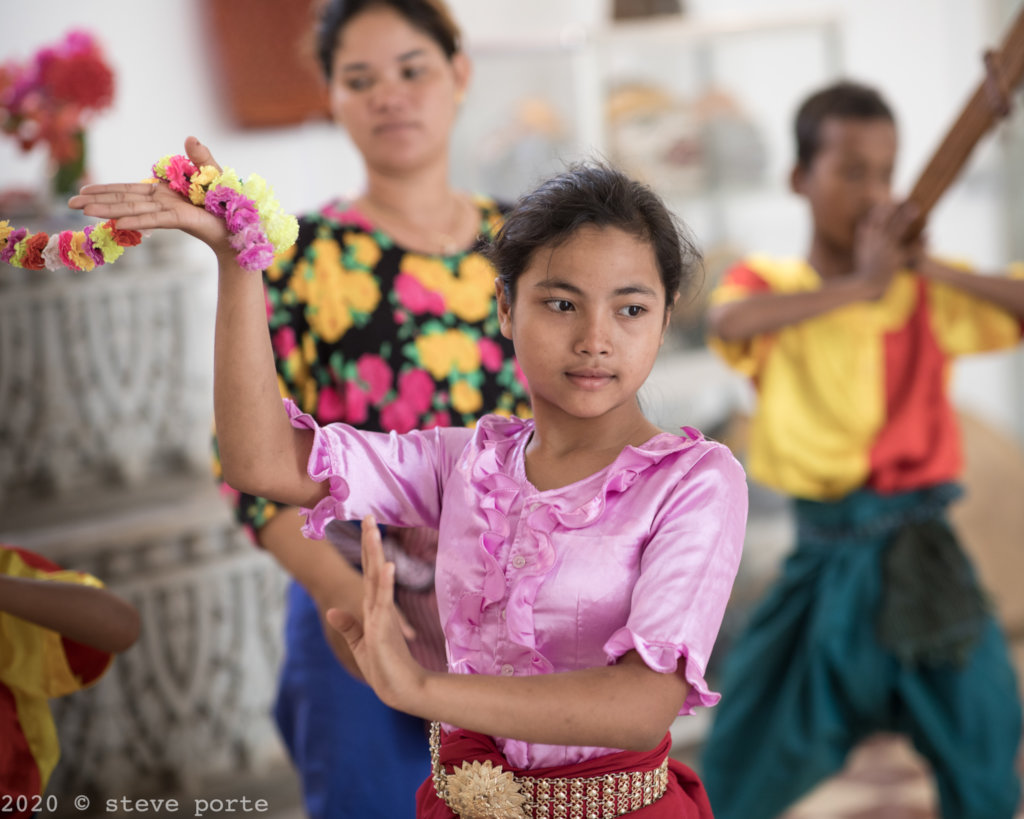 Dear Kind Supporters,
Thank you all again for your marvelleous support. It's so wonderful for us to know that you are there, some of you have been helping us for years.
We were recently asked by the local authorities to urgently help six young children originally from three families. Four of the children from two families had been abandoned by their parents and had no adequate family care-giver, no home or support. The parents of the fourth little girl had died and she had not received proper care since and was severely emaciated.
Last month we also took into our school a young boy of twelve, who had lost both his parents and after extensive background research, it was found he had been wandering the streets for six years! All our new children are doing well and have lots of happy moments of playtime with our other children.
At the end of April a blind youth will come to join us too and so add to our group of blind children and youth on our vocational training and rehabilitation program. Our older blind students have been doing a phsyiotherapy course, on top of their music and education classes. Their physiotherapy lessons which were held in a therapy centre have had to be stopped due to Covid-19. We will continue when all is well again.
In mid-January after noting news from Wuhan, China, I requested our school to observe the hygiene measures recommended by the World Health Organisation, to ensure that the Covid-19 virus was not spread to our school. Recently there have been signs that Covid-19 is picking up speed in Cambodia and so I have requested our school to follow the protocol for Lockdown. Resident staff and children won't leave our school and only our cook is able to go in and out, together with our director and accountant, but they observe rigorous hygiene practices and safety measures to safeguard their own health and ensure that they don't spread the virus.
Some of our external staff are now taking leave, especially those with pregnancies or older staff with health issues. They will continue to receive a stipend. All our external staff have been asked to observe lockdown with their own families. Our director Mr Sothy has stocked our school with rice, cooking oil and canned fish. We grow some of our own fruit and vegetables and have our own fish in our fishponds.This is because there are no clear trading laws in Cambodia and speculation during war or disaster is rife and we would risk not being able to feed our children.
The Cambodian Government has shut-down all schools and universities to stem the tide of infection. Our own children no longer go to state school in the mornings, but they will follow a scholastic learning program in the morning inside our school and then in the afternoon they will continue their arts classes. There will also be lots of playtime and drawing...but all within our school. Thank goodness we have a lovely big garden with lots of trees! We are not only a school but also their home.
As you know, most of our children have nowhere else to go and so we are dedicated to providing full-time care for them, whatever happens in the world outside.
Please join us for the Little by Little GlobalGiving Campaign from Monday the 23rd March to Friday 27th March. All donations up to $50 will be matched by GlobalGiving 50%.
To Donate Please go to our link is www.globalgiving.org/projects/education-arts-orphan-disabled-children-cambodia/
Every donation makes a difference.
Please may I take this opportunity to wish you all well and hope for healing in our world.
Thank you,
Links: