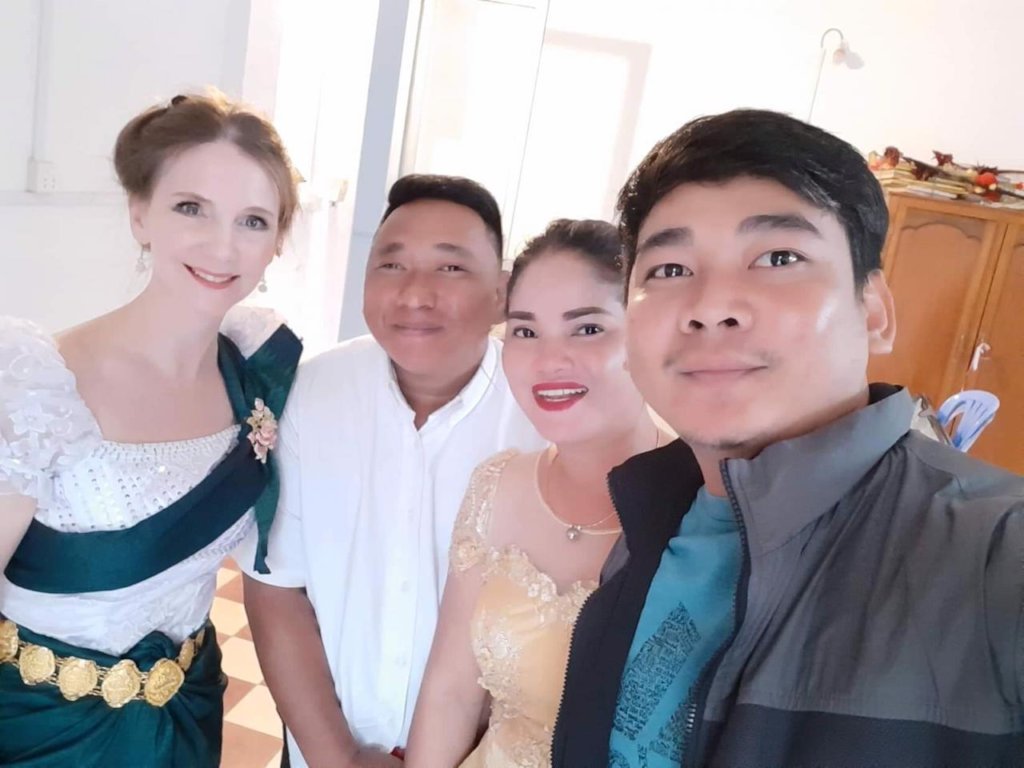 Dear Kind Friends and Supporters of our school,
Thank you so very much for your extraordinary generosity during our End of Year Campaign and Giving Tuesday, as well as all those who gave each month last year. In December we raised over $9,000 which is an amazing sum and such a big help to our school.
Your donations will provide our children with nourishing food, clothing, medical care (when our current donor for medical care ends), scholastic materials, electricity, water, cooking utensils, mosquito nets, bedding, eating utensils, hygiene products, repairs to our building, transport, bicycle repairs, support for our Childcare team and support for our Traditional Arts Training Program.
In December we celebrated 25 years since our school began. Our school was built during the civil war when the Khmer Rouge had their stronghold in Phnom Vor in Kampot. Some of our colleagues working in the countryside were killed by Khmer Rouge. There was shelling, a hostage crisis and a lot of the countryside was littered with anti-personnel mines.
Many of our students at the time had been badly affected by the war. Either they had lost parents because of crossfire or Khmer Rouge attacks, or they themselves were injured by mines. Some were affected by Polio when the disease was not yet eradicated.
This December we gave a big concert and many of our students from 1994 and onwards came and joined in. Some, who are professional musicians performed alongside our current students. Others brought their spouses and children. His Excellency Hab Touch, Secretary of State for Culture also attended and at the end we had a buffet underrneath the trees by our fish-ponds and then a big birthday cake. We also had an exhibition of archive photographs from 1992 when the founder was first given the land by the Governor of Kampot and what it looked like then, to actually building the school and the first students. At the beginning, the land was wasteland and had originally housed a Pagoda which had been moved by the french Protecterate. There remains today a Stupa with a Boddhi tree growing around it. The land of our school is considered sacred and for this reason, permission was given to build a Music School, because Traditional Cambodian Arts are considered sacred.
Many people attended the concert and could enjoy our performance and the exhibition in the main hall afterwards. Former students from 1994 also laughed at photos of themselves and the changes after a quarter of a century.
We are incredibly grateful and moved to have this opportunity and we would like to express our profound thanks to you all and to all those who have donated throughout the years, making it possible to keep our school open and running.
Thank You!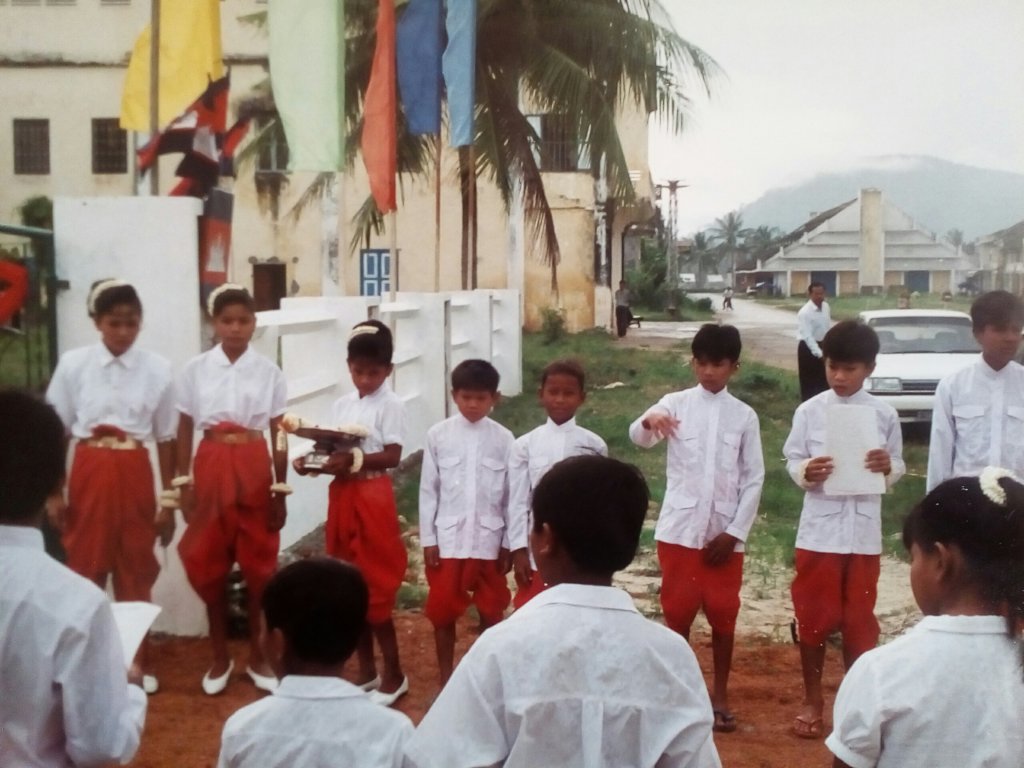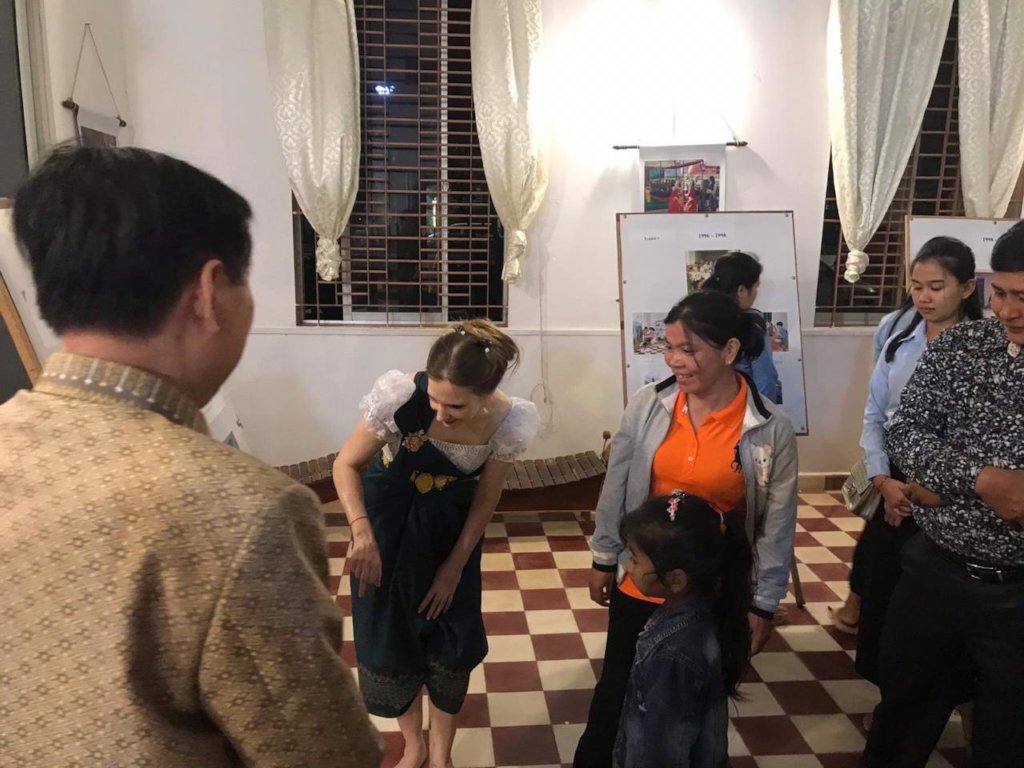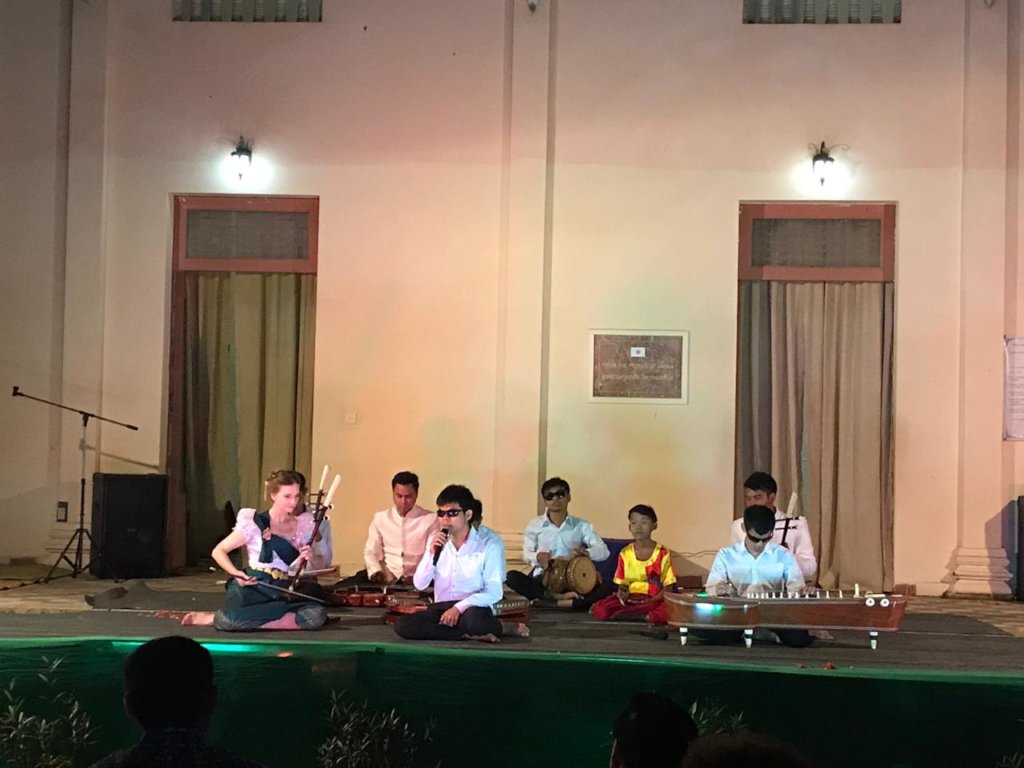 Links: