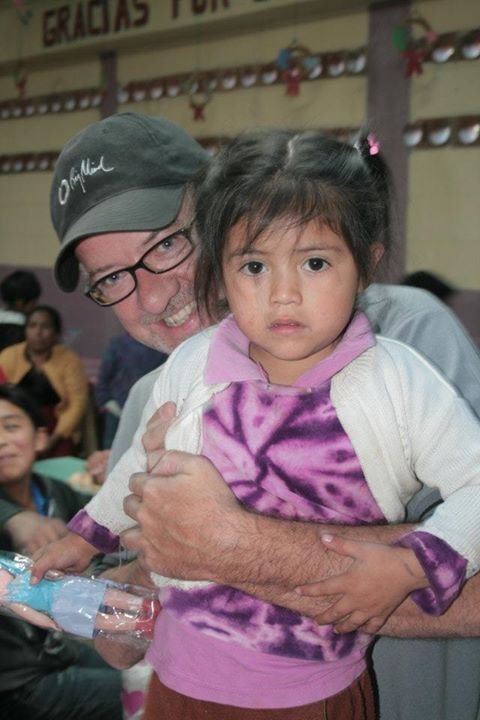 Fatima is a lovely little girl who lives in San Mateo Milpas Altas, Guatemala. We have known her since 2011 and she is one of the long term sponsored children of the Integral Heart Foundation. She always was really shy, but curious, and she is a good example of what we hope to achieve by beginning a lifetime relationship based in sponsorship and education with the children of Guatemala.

Fatima has been sponsored by Christy and Vegar (last name omitted). She is one of our few students whose sponsorship has never changed; her godparents never stopped supporting her. And, for this, her grandmother, Dona Debora, is very grateful and always reminds us when we see her how important this help has been over the years for Fatima and her siblings.

Fatima, who was four years old when we first met her has already gone through some significant losses that have made her even more introspective. Her dad died when she was 3 years old. At that time her father, her mom and two siblings had been living in a house given to them by her dad's parents. However, a year after his death her dad's parents decided that they needed the space and that the family had to move out (unfortunately this is a common practice in Guatemala).
So Fatima's mom moved with her three children to her own parent's home. The kids were taken care of by the grandparents while she (the mom) went to work every day to earn what little she could to provide for them. Then, two years later Fatima's grandfather died. This was an even worse loss for her and he had become the father figure for her, and now being a little older, she could understand and suffer this loss even more.
Since the beginning of our work with her family, our social worker Marisol, who herself is Guatemalan, visits them at least once per month and also delivers their food baskets. This constant support we can give because of your donations also means that Fatima is less shy and more open.

Then, just two weeks ago, after Debora and Mick visited her home with visiting teachers Renata and Kirstie, Fatima came to our "Wisdom Speakers Series" class with the rest of our Philosophy/Critical Thinking students and she had a great time.
Dona Debora, her grandma, was thrilled as she told us that she herself is getting older she doesn't have the same patience as she did before to take care of the kids. She told us that sometimes she locks herself alone in a room in order to have some peace. We are very grateful to their sponsors for allowing us this opportunity of knowing and caring about this lovely family and giving some space to Dona Debora.
Our goal for next year is to be able to have our own space in which we can accommodate the younger sponsored children every day with classes, games, activities and learning experiences, all of these kids who currently stay at home or play on the dirt streets for long hours. Many families are in the same situation as Fatima, the parent(s) have to work and the grandparents take care of them, but as Dona Debora said: " I am not getting any younger and the kids are growing and I need to rest".
Thank you all for such an amazing year and for all the opportunities you allow us to provide on your behalf here in Guatemala with these beautiful families.
Much love to you all and have wonderful holidays.
Debora, Mick, Marisol and all the Families at the Integral Heart Foundation.