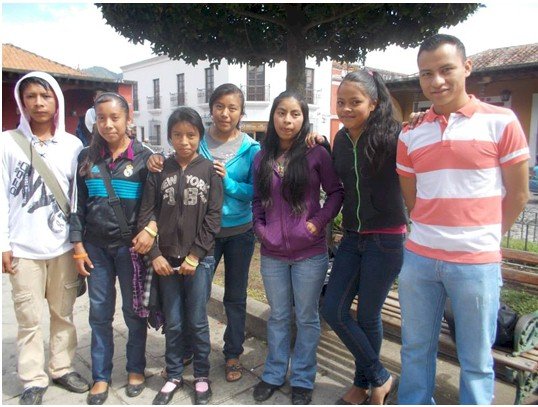 At the Integral Heart Foundation, we believe that education can significantly alter unequal and impoverished social situations. And in a country such as Guatemala, where education is often considered a second class citizen, we are constantly challenged to provide our students with the best possible tools to empower this change.
As part of our work, we are not only providing a high standard of learning but also creating jobs, practices and opportunities for our most mature students and who are close to entering the job market themselves.
This is why, as part of this sponsorship and education program, we don't only cover the monthly tuitions for the kid's normal schooling but we now also provide them with extra-curricular weekend activities.
It all began with Juan Carlos (20) who with the help of our sponsorship program has been studying to be a teacher since 2011. He asked if we could help him find work on the weekends to supplement his family's income. We also had three girls in our program who we knew were beginning to fall behind our required 70% grade point average.
So we thought, why not create a weekend study program for the girls under the tutelage of JC. As part of this we had to find a space for this to happen since we still do not have our own location. Eventually we found a lovely location courtesy of another non-profit here in Antigua Guatemala.
We must admit that we were a little hesitant about the response we were going to get from the girls, since we understood that they might prefer to do something else on Saturdays besides going to extra classes. But, when we mentioned this opportunity to them, we were greatly surprised that they wanted to start immediately.
The weekend classes have been running now for almost four months. JC makes a small salary, gets to practice as a teacher, and the girls grades have improved greatly.
Then, three weeks ago another group of our students who are not sponsored yet but, who attend our programs, asked if they could join this weekend study group. As you can imagine we were a little surprised. Fourteen year-olds asking to do extra homework on a Saturday?
This new group voluntarily joined the study group because the said that they have developed a new interest in the power of education from attending our on-going programs and wanted to take advantage of this weekend tuition.

As Jennifer said after her first Saturday attending the classes: "I finally could do all my homework, ask all the questions my normal teacher has no time for, and go to my classes on Monday very proud of myself."
So here is one more improvement we are making in these children's lives thanks to you, our GlobalGiving donors.
From our Integral Hearts, thank you!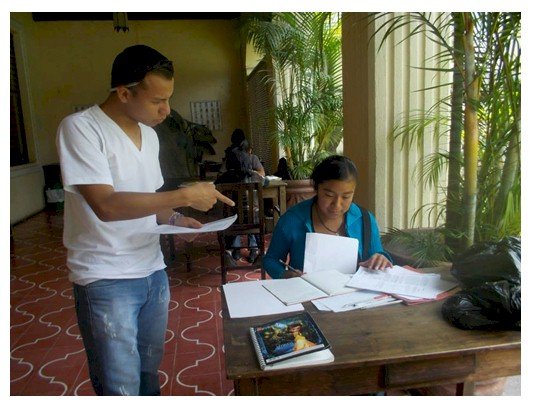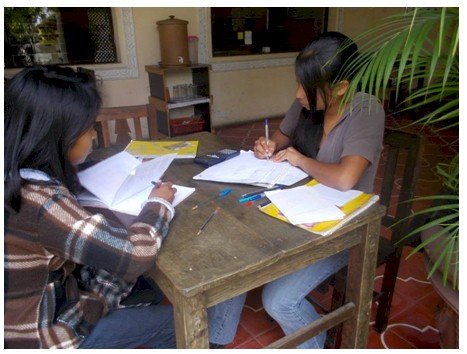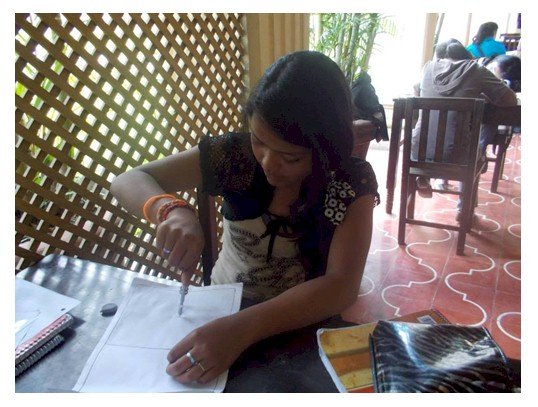 Links: